FUN FACT MEIA PRAIA
Meia Praia is one of the very few beaches where we get to surf Portuguese waves in boardshorts sometimes. Consider yourself lucky if you hit Lagos with the right swell directions during summer for this!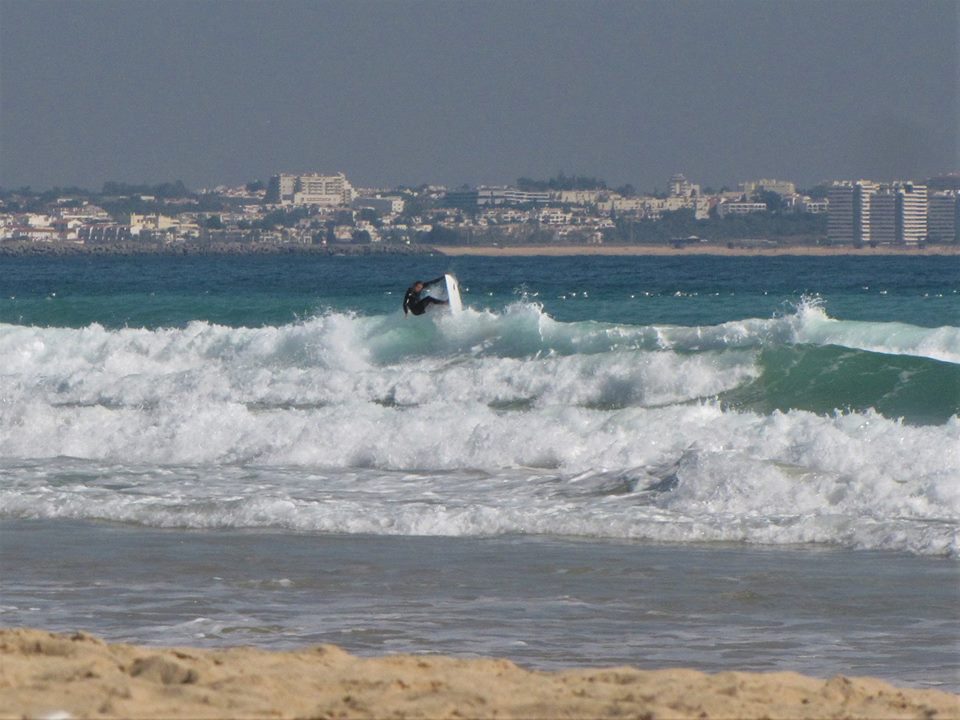 Surf Meia Praia
Surf at Meia Praia beach in Lagos is not very common but when the right swell hits it, it usually results in friendly waves. The beach has a sandy bottom without rocks and can get busy but due to it's many peaks it does not feel so crowded.
General information
Meia Praia is amongst longest beaches of the Algarve. It stretches over 5 kilomters from Lagos towards Alvor and is located only a short walk from Lagos' town center. Mostly because of that, it is a popular beach tourism destination in summer. There is plenty of free parking space around and a good number of beach bars, although most of them do close in the winter months.
When to surf Meia Praia
Meia Praia is one of Europe's largests open lagoons and south east facing. Therefore it offers calm waters most of the days. But with the right swell and wind direction, it brings plenty of good waves right on our doorstep. This beach starts working at 3ft and up to around 6ft when it usually becomes too rippy and almost impossible to paddle out. Most commonly, the surf at Meia Praia is a friendly and mellow wave up to 4ft. It breaks quite close to shore which makes it great for beginner-intermediates. But don't be fooled: there are plenty of days where this beach becomes every surfer's best friend and you'll see fresh students and local rippers sharing Meia Praia's amazing surf.
What should I pay attention to when surfing at Meia Praia?
When the surf at Meia Praia is on, it is often the place to be for beginner-intermediates and there are no rocks to worry about. But make sure you speak to a local and be aware of strong rip currents when the waves are bigger. The presence of surf schools is usually a good indicator that it's safe to go in. During summer this beach can be packed with beach goers, swimmers and surf schools alike. Always be careful with swimmers in the front and keep an eye out for the buoys indicating boat zones as well. And as usual, give enough space to the locals who want to enjoy it as well when the surf finally hits their homespot.
Other surf beaches around Lagos: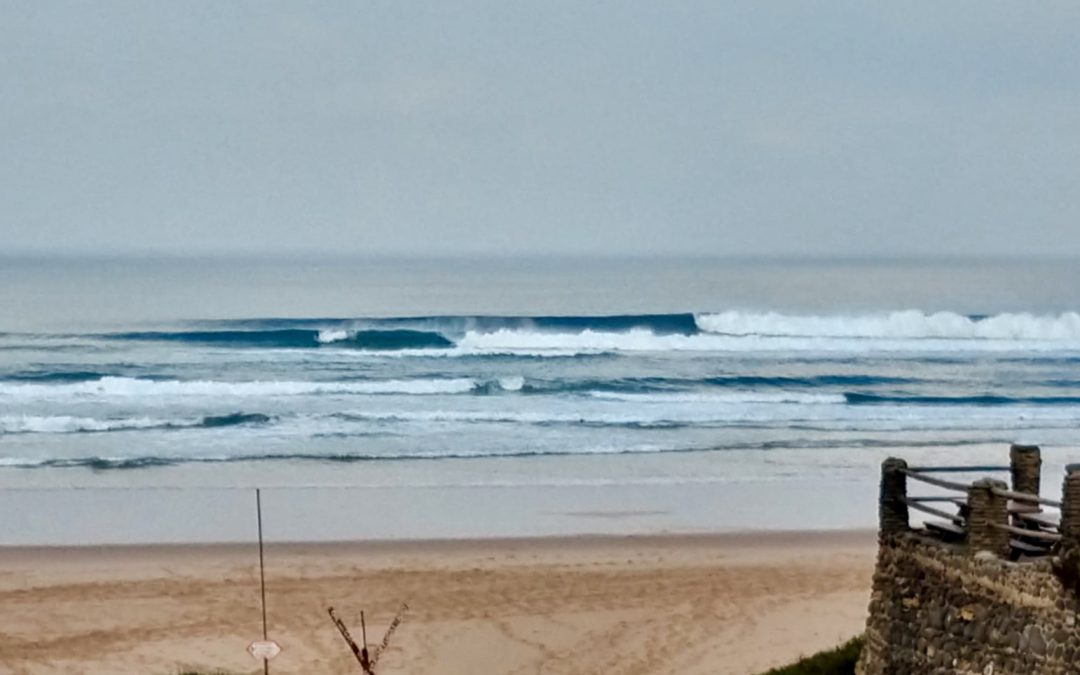 Epic surf, Ask any person here in the Algarve who knows me just a little bit to describe me, it will go like this: "If I have to believe him the surf is always epic and he is absolutely always stoked..." Maybe it is because I did not grow up in conditions like these....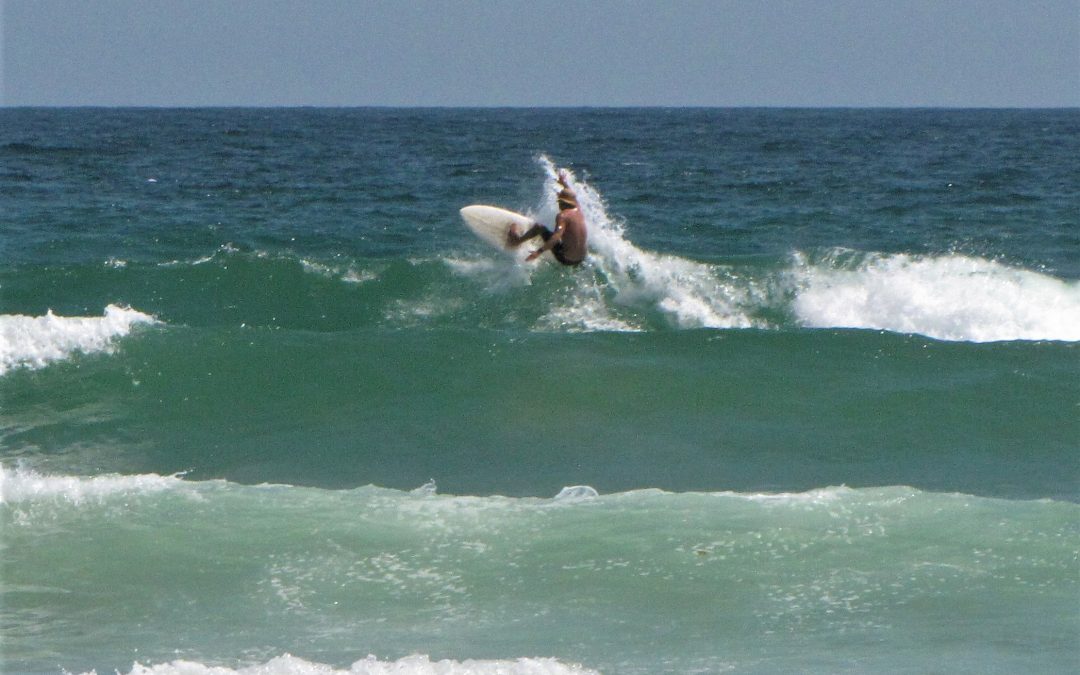 Surf in Meia Praia, Is it surf on Meia praia. Or is it Surf on Meia praia? I'm not sure. All I am sure of is that we do not get enough of it.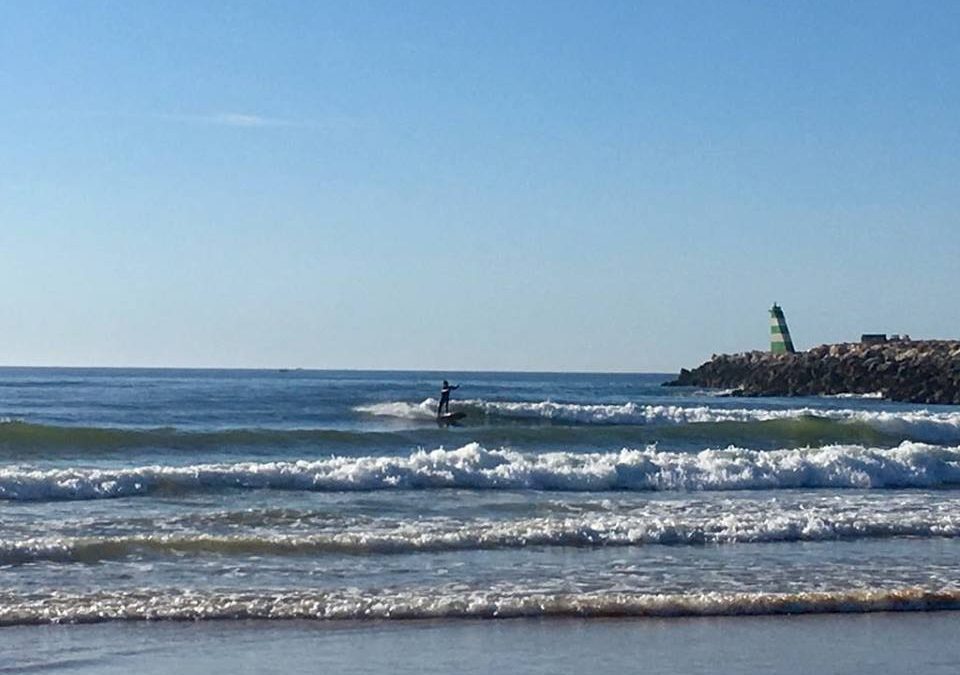 First time Meia Praia Surf, Lagos is home to many surfers, surfschools, surfshops, beautiful beaches. Bút: Usually Lagos has no waves. Most of the surf action goes down on the west side of the Algarve. Sometimes in summer we get a South East swell or ''Suest'' what...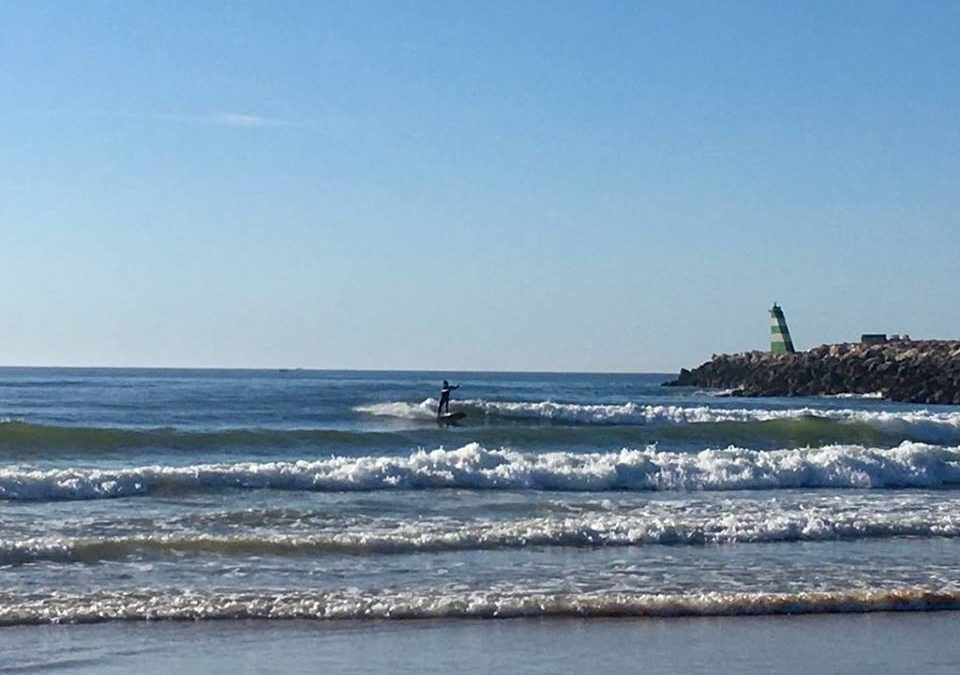 Surf in Meia Praia We had been blessed with a few bigger days on the south coast. As every person is different, so is every surfer. One of the guests was having a good time but was really happy when I told him we would get longboard conditions on Meia Praia on the...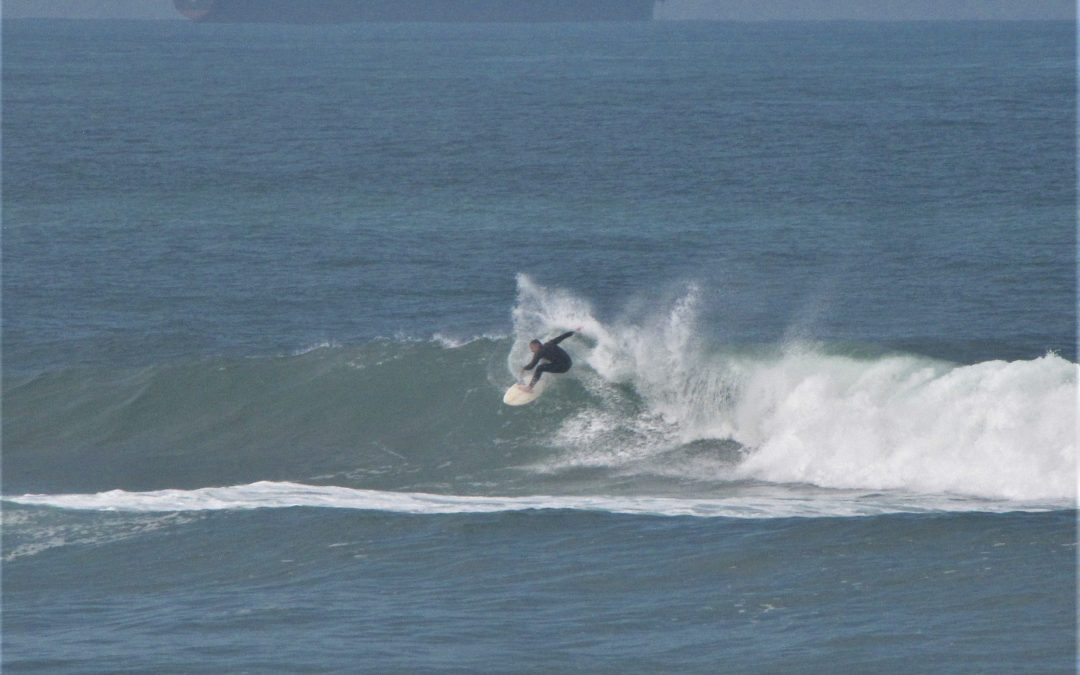 Waves & Friends, Just before the real madness kicks off we decided it was a nice timing for a little break. If you live in paradise you don't have to go far. We had a very hard choice to make; Porto or visiting our friends down south at Cadiz. Mother nature helped...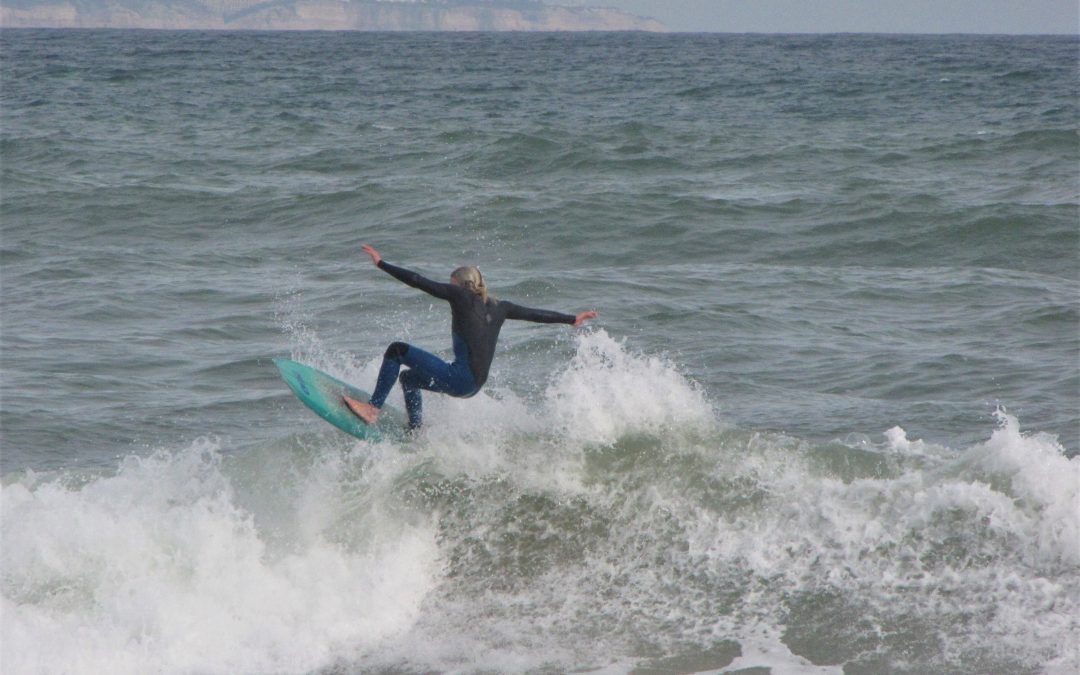 Meia praia beach, One of the longest sandy beaches that we know of in the Algarve. On a busy day in summer you'll find thousands of tourists lined up towel-on-towel and the only action there is, will be the Bolo do Bolinha salesmans (who are actually pretty funny.) In...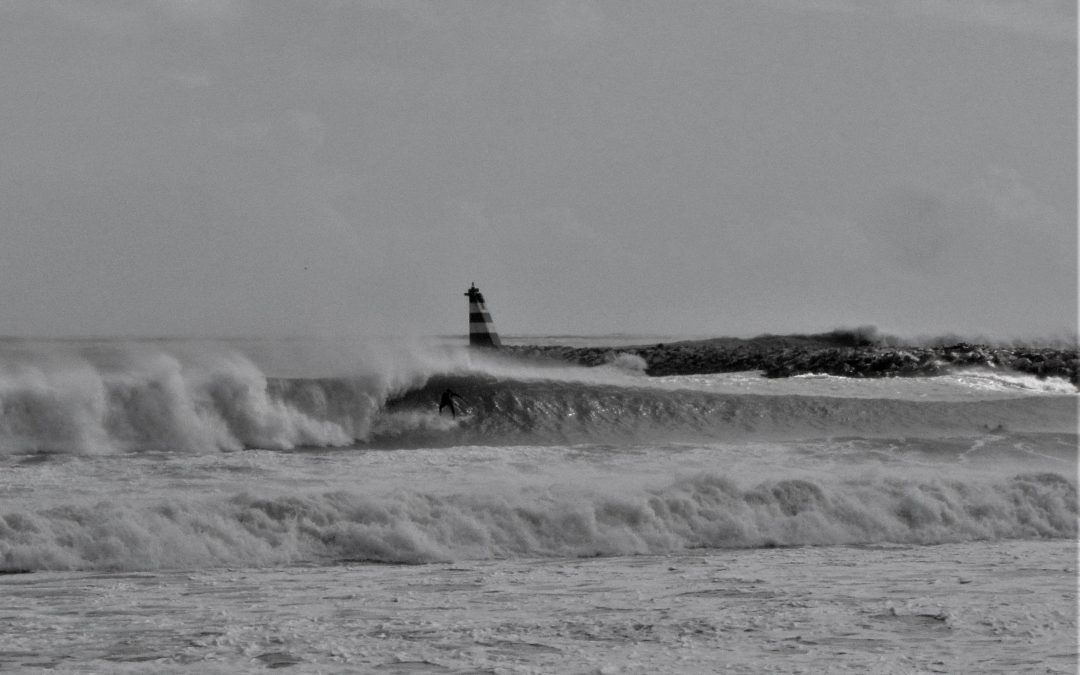 Meia Praia with the swell of the century The first days of March, júst when all the surf camps starting to get ready, all the restaurants opening their doors and the tourists starting to make their way back to the algarve again; The forecast promised us 6.6 meter...
Longboard surf session at Meia Praia Every Monday evening I do a Surf theory presentation at the local surf/pizza place in town. Yesterday was the 19th edition. The presentation is about the history of surfing, rules in the water, how waves get created ánd...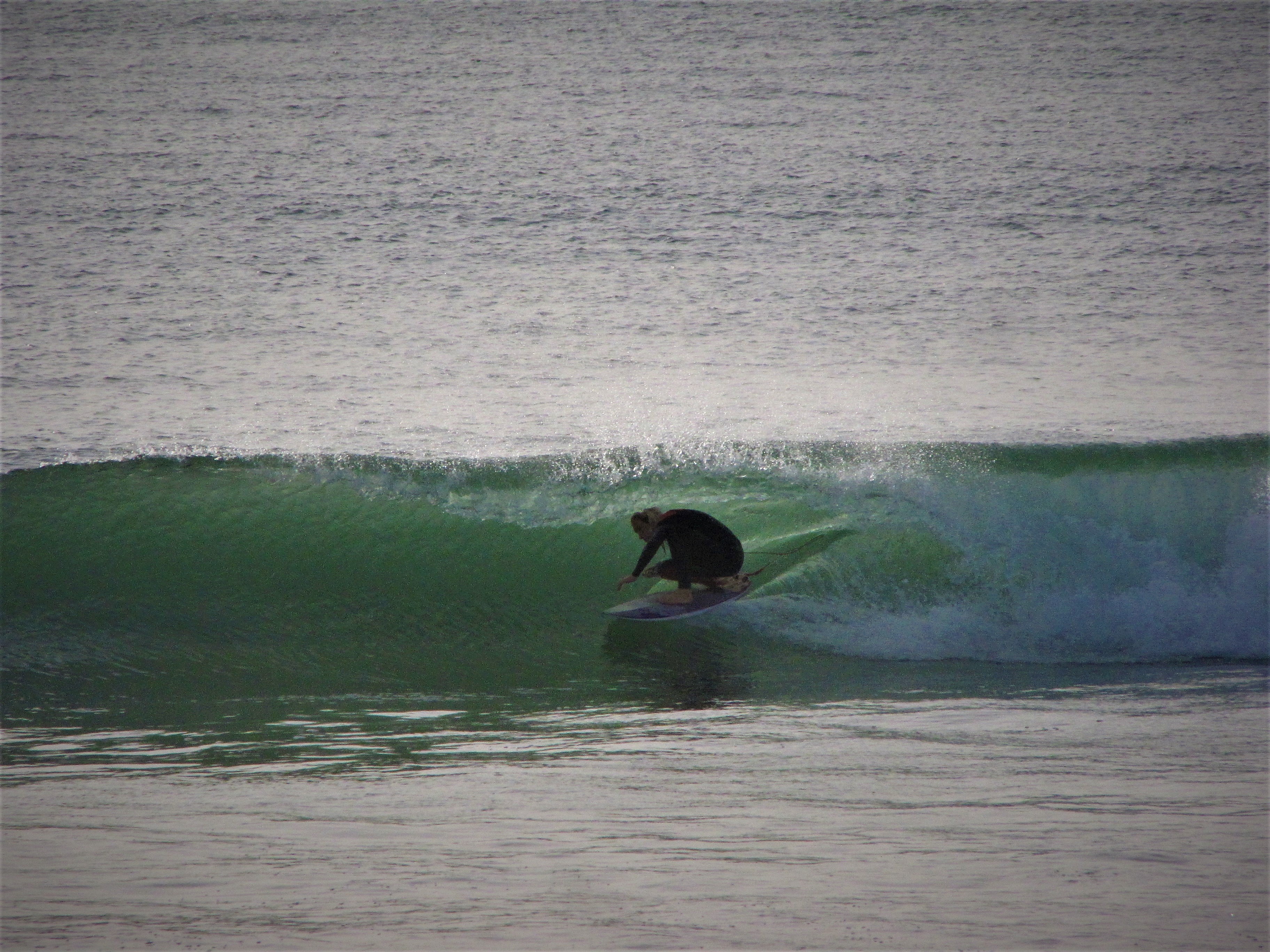 It doesn't happen very often: surf on homespot Meia Praia. But when it does, it's always a party! For some good waves on this big beach we normally rely on swell from the south-east. This swell is often combined with wind from the same direction and although the spot...