When the surf shop called to ask if I was in for some surf guiding the next day I was absolutely stoked to the max. And not just because February is one of the slowest months here. It might be hard to believe but really, every time someone that wants to come guiding with me and help me sustain this incredible life, I get super fired up.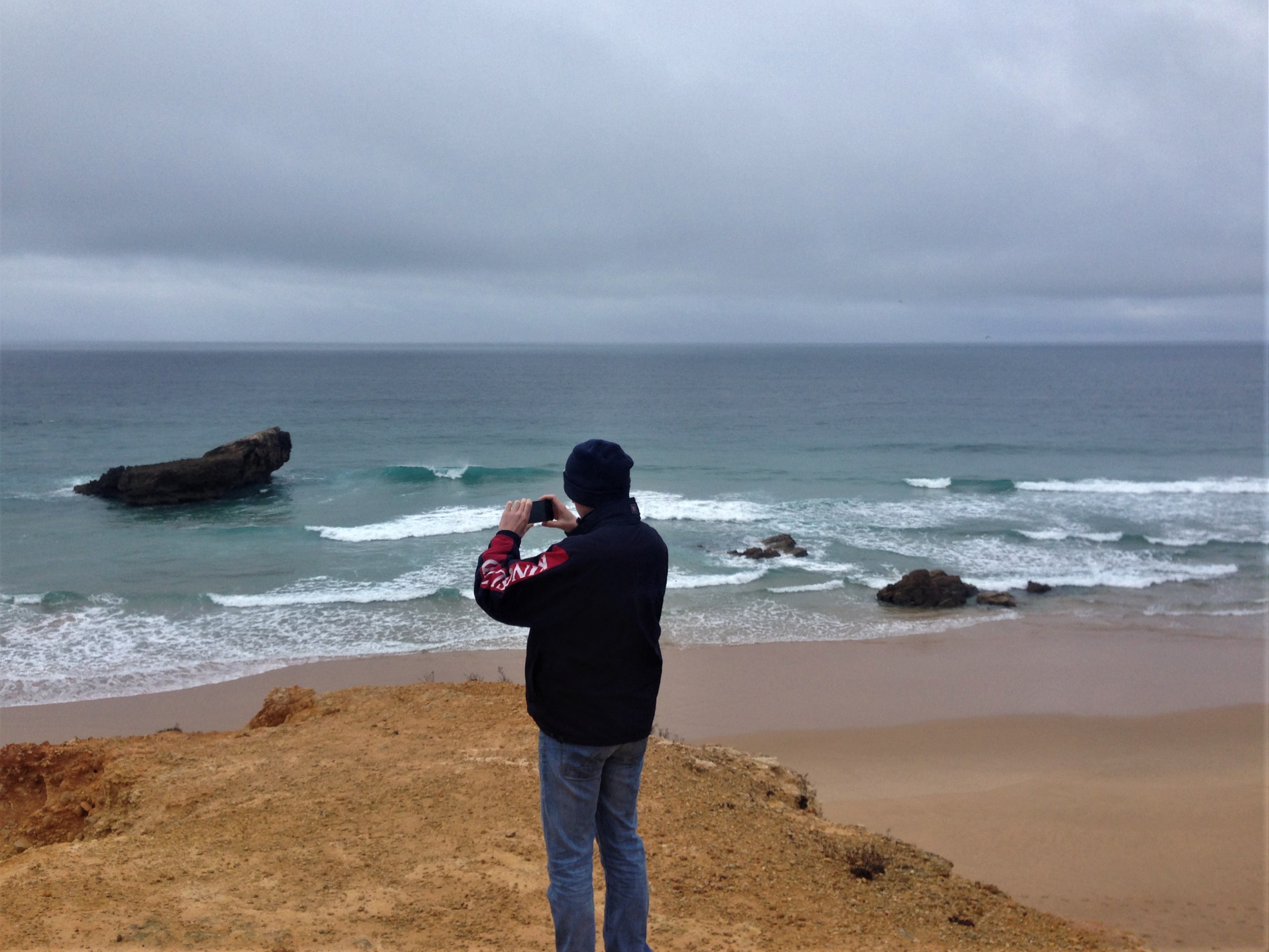 Rainy road to Tonel
We have had amazing swells for days and with the sun always shining you kind of forget it's still February and that it can change quickly. So, this guy booked and as it happened to be, for the first time in a few weeks rain was forecast exactly on the morning of our surf adventure. Luckily the guy was from Ireland 'where they don't call this rain'. With the forecast and my guest's surf level in mind, I decided to head for Tonel.
As we arrived the rain júst stopped but with no other people in sight, I feared there wouldn't be any surf either. Instead, what we found was a totally deserted break with multiple clean peaks. Lefts, rights all empty. When we paddled out the sun got out and we surfed until our arms couldn't take it any more.
After lunch surf
While having a well deserved lunch (with a view) the clouds won it again from the sun and the rest of the world had found their way to the beach. With the tide changing and the wind picking up ever so slightly the conditions changed drastically. My guest went in for a few more waves, I got the camera instead and took a few shots.