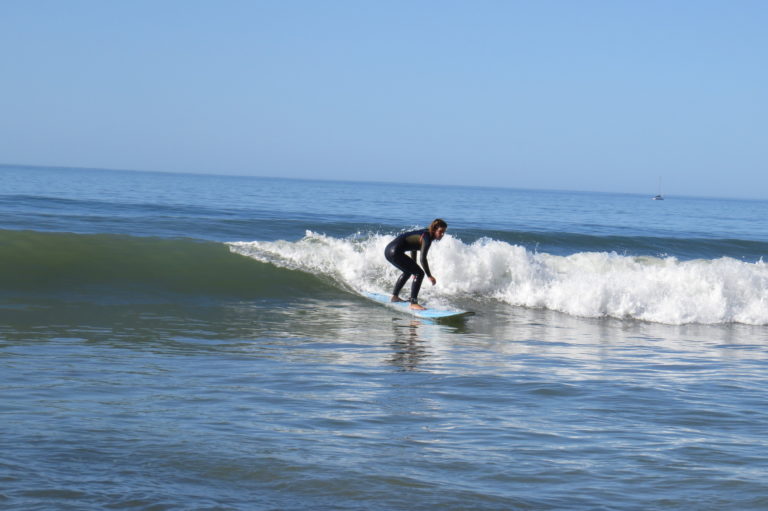 Beginner / Intermediate Surf Lessons
The ocean is the biggest playground in the world as long as you play responsible. Every person that wants to surf should get surf lessons. 
The beginner / intermediate surf lessons will teach you the basic surfing techniques together with the possible hazards of the ocean, surf etiquettes and other things that will allow you to surf independently in the future. 
Due to the unique location of the Algarve it is possible to take surf lessons almost 365 days a year. You do not need any previous experience. All you need to bring is a healthy dose of energy and positive vibes. The rest is taken care of by the surfschool. The Algarve counts over 40 surfschools. Obviously there is a lot of difference in between the different schools.
Surfguide Algarve selected a few of the best schools for you. Depending on your wishes we book you in at the school that fits best to you. 
For example: (Are you looking for surf lessons for your 14 and 17 year old kids that have been dreaming of surf all their life? Or are you on a stag due with a group of 8 friends and want to get a fun activity for the day?)
These are total different motivations to get a surf lesson, and different schools will fit on those requests.