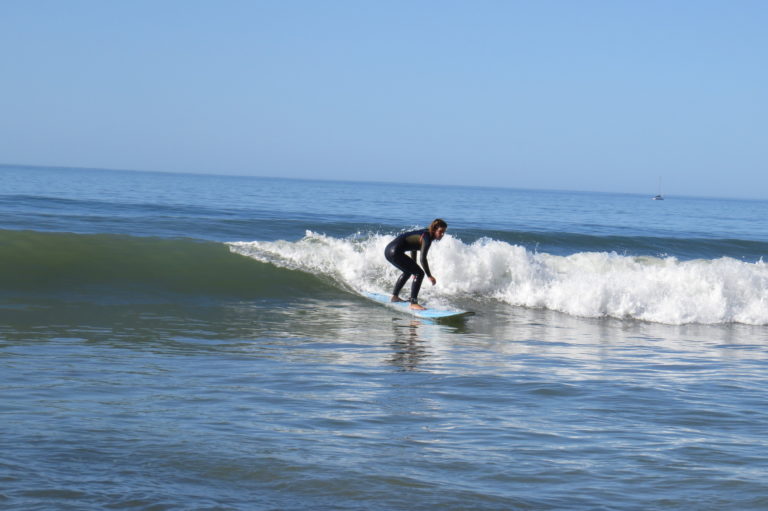 Beginner / Intermediate Surf Lessons
The ocean is the biggest playground in the world as long as you play responsible. Every person that wants to surf should get surf lessons. 
The beginner / intermediate surf lessons will teach you the basic surfing techniques together with the possible hazards of the ocean, surf etiquettes and other things that will allow you to surf independently in the future. 
Due to the unique location of the Algarve it is possible to take surf lessons almost 365 days a year. You do not need any previous experience. All you need to bring is a healthy dose of energy and positive vibes. The rest is taken care of by the surf school. The Algarve counts over 40 surf schools. Obviously there is a lot of difference in between the different schools.
Surf Guide Algarve works together with a selection of the best schools in the region. If you want a surf lesson it is most practical to begin where you are located. Click on one of the buttons bellow and we will together find the best surf school for you!