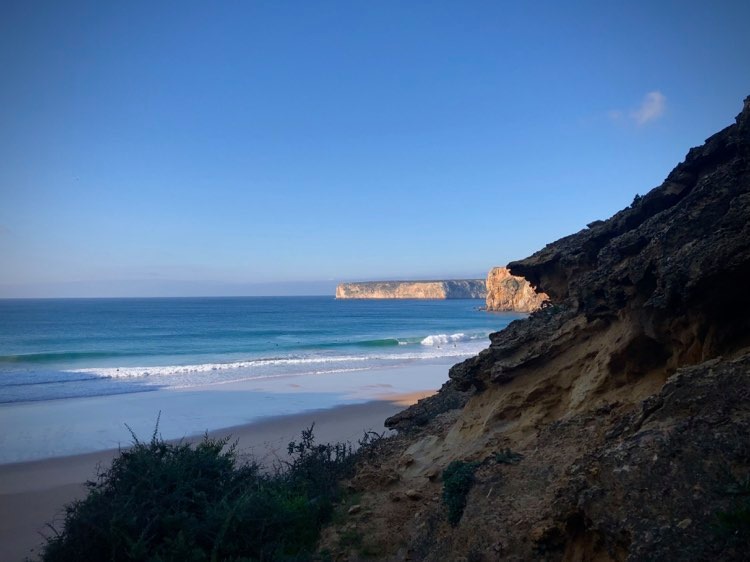 When you go to check out Beliche, you'll immediately realize why this surf spot is so popular. Not only does it deliver world class waves when it's on, it is also beautifully located. The waves break on flat rocks covered by sand but don't let the friendly bottom fool you: this wave is not for beginners.
Beliche is located between the town of Sagres and Cabo da São Vicente (also known as the end of the world or the most westerly point of Europe, although both statements are not true). It is easy to reach the parking of this surf spot and will take only about 5 minutes by car from Sagres center. But you'll have to descend (and later, get up) a lot of steps to get down the 40 meter high cliffs surrounding this breathtaking beach. There is a beach bar at the bottom of the steps that opens in summer and restaurants on top of the cliffs or in Sagres town center.
What makes the surf in Beliche special?
Beliche is the proud owner of the only real wedge in our area. As it is a south-south-west facing beach, located in sort of a big bowl in the far south-western corner of the Algarve, it does not receive a lot of swell. So you can imagine that when it's on, it's on, and many people want a piece of it. When the right swell hits it, this beach delivers some beautiful hollow waves, that often create barrels. This goes for the wedge, which is extremely popular among body boarders, as well as for other peaks further down the beach. Even on smaller days this beach is not easy though as it has hollow waves breaking on shallow water.
What are the risks surfing Beliche
The bottom at Beliche consists of flat rocks covered by sand, so you do not really have to worry about rocks in the water. But although the waves here can look very inviting, please remember that it is not an easy beginner wave. It can be quite powerful and breaks on shallow water which can easily result in damage to your board, image or worse. As on any wave, always be friendly to the locals and make sure you are not in their way, especially not on the wedge.
Beliche is located right around the corner of 'Cabo de são Vincente', also known as the end of the world. Visit this cape after your surf for beautiful views and a munch on 'the last bratwurst before America'
Other beaches around Sagres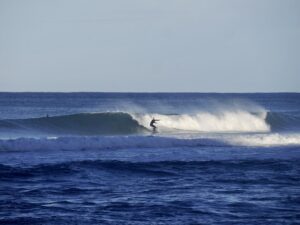 Surf Guide Algarve going for perfection, surfskate and surfing To clarify once more, having fun in the water is what counts most. How good or
Read More »