Kids & Family Surf Lessons
Your kids from 6-11 or even the whole family can learn to surf in the surf classes. The school makes sure to bring your little ones and you into contact with this exciting sport in a safe and fun way.
Kids under the age of 12 need a little more supervision. To be able to provide this important individual attention as well as a safe & caring atmosphere the school operates in small groups with one surf instructor + nanny service for every six kids.
Small surfers have the ability to learn surfing faster, easier and very different from adults. Therefore  the lessons are especially designed with children in mind.
When the parents take part in the lesson, please be assured that the school choses the beach with the focus on the little ones. 
Important note, your kids do need to be able to swim and are confident in the water.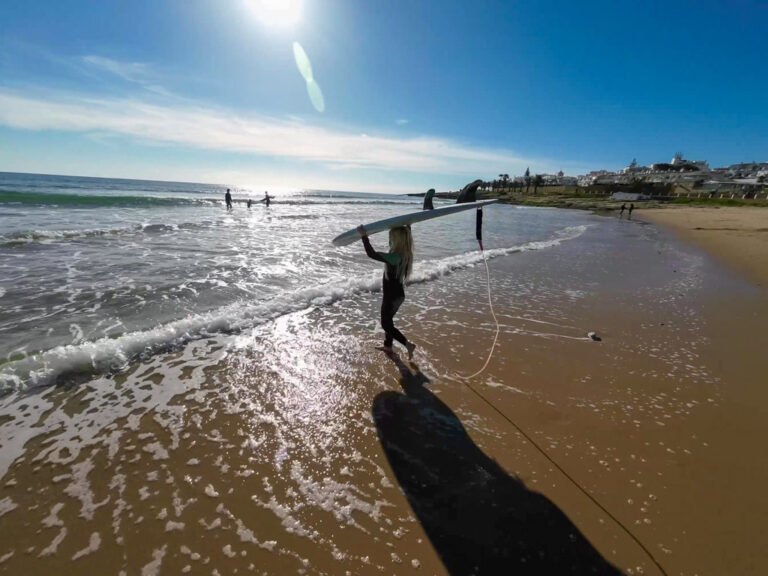 The team has years of experience in both surfing and teaching. Because of this they are able to choose the best beach for every condition.
The groups are 1: 6 and therefore we are able to provide individual coaching to every little surfer. The surf team is assisted by nannies. Together they make sure that your kids learn this new sport in a thrilling and fun way. Therefore the lessons take place in the white water waves and in the beachfront area. Your kids' natural joy of movement support a fast surf skill approach. As the surf school specialized on kids they offer special surf equipment. The soft boards are especially made for the youngsters, have excellent floating ability and are the safest surf equipment on the market.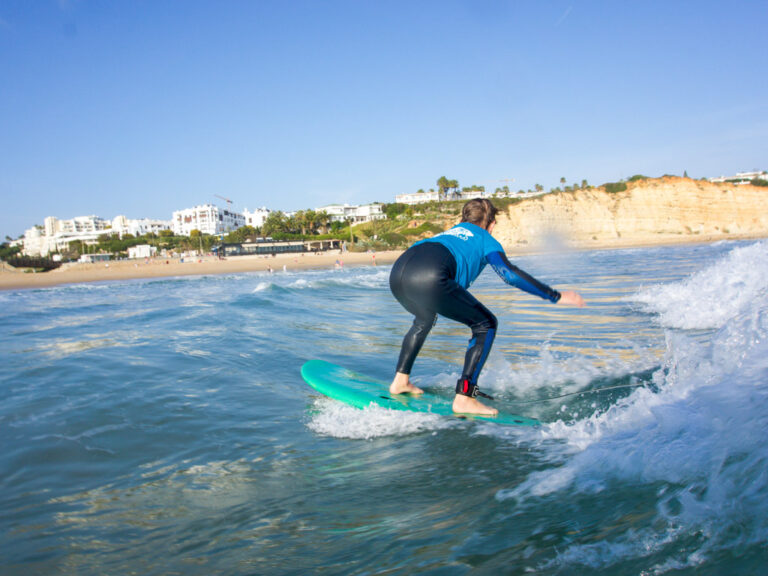 Kids and family surf school
beginners only
Pick Up time 7.45 or 12.15 Luz or Lagos

All surf material and transfer to the beach included
Private Family Surf Lesson
beginners / Intermediates
Pick Up time in consultation

All surf material and transfer to the beach included
Send us a message on whatsapp, email or sms. We will need a little bit of info to help you to the best surfschool.
– With how many people do you want to join the lesson?
– Do you want to book private or join the group lesson?
– What is your height and Weight in cm and kg? *this if or the size of the wetsuit and surfboard.
– What is your age?
– Where are you located?