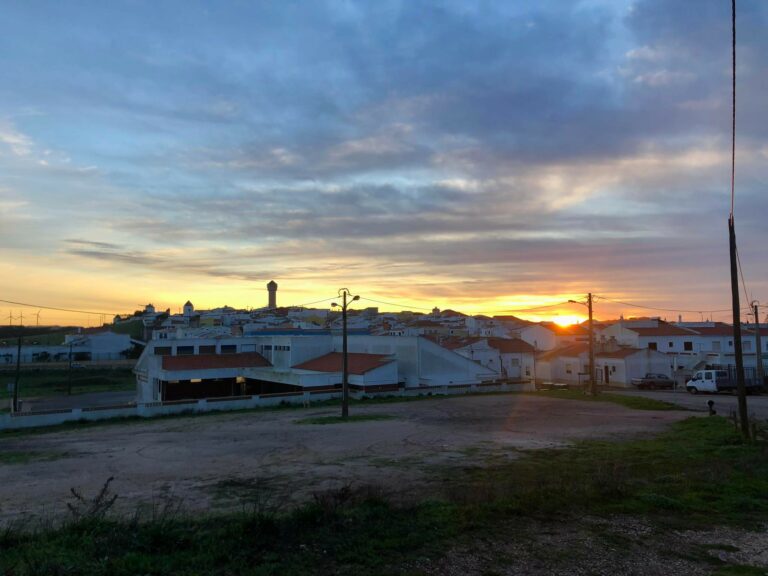 Located in the middle of the 'Golden Triangle' between Lagos-Aljezur-Sagres lays Vila do Bispo. No surf in this village but very close to two spots on the west coast and close to zavial on the south coast and only 8km away from Sagres, a very strategic point to be in. 
Vila do Bispo has a real Portuguese, untoutched feeling. You won't find big tourbusses full of tourists here but there's penty to see. There's a very traditional square with a church and some small shops. Vila do Bispo has the luxery of a big supermarket and a fuel station as well. On your way to the beach, just before you exit the town you'll find a nice local farmers market that is open most days of the week. Right next to it is a little cafe and a surf shop where you can buy the basic stuff you'll need. Just outside the town is a big discount surfshop where you can also buy a lot of second hand boards.
There are a few hiking/ mtx trails starting here as well. 
When to visit Vila do Bispo
It's almost always worth to check out this little town. As for most of the things in life, it looks a little more inviting when the sun is shining, but that's all. Make sure you don't miss the farmers market. Some products are slightly cheaper or around the same price as in the supermarket but you don't get it any more local or fresh than this. 
Surf beaches around Vila do Bispo