Every surfer needs a surf lesson
Surfing is a beautiful thing but needs to be learned properly. If you learn the basics step by step from professionals, you will be able to practice on your own in a safe and fun way.
Surfguide Algarve does not offer surf lessons but will guide you to the best school for your wishes. Niels – the founder of Surfguide Algarve, has about 12 years of surf coaching/ instructing experience. He can tell you how much difference there is between the many different schools in the Algarve. The challenge for you as a ' beginner' surfer, is that all schools claim more or less the same thing.
"Learn in a fast and safe way, 99% of our guests stands up in the first lesson"- all the surfschools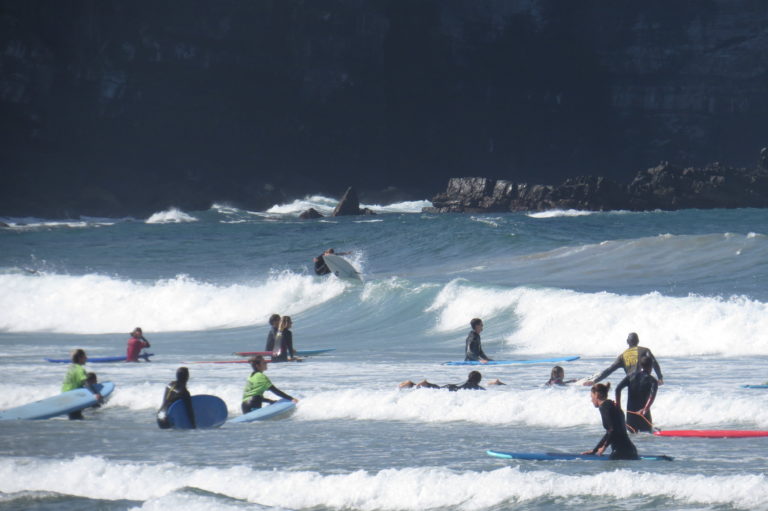 Do they really teach you the correct basics or do they just push you on the biggest board they can find and make you feel like a surfer for a moment? And what is it that you are looking for? Do you really want to learn this sport and is it your goal you want to be able to join the surf guiding in a few weeks' time? Or are you looking for a fun activity on your holiday in the Algarve? Six years ago Niels and his lady both started off in a surf camp in Lagos and Niels freelanced for a few different schools before Surfguide Algarve really started to grow into the company it has become. As we are a few years further in time we are still really close with a lot of surf schools because we spend a lot of time together as friends on the beach. This is why we ''guide" you to the best school for your desire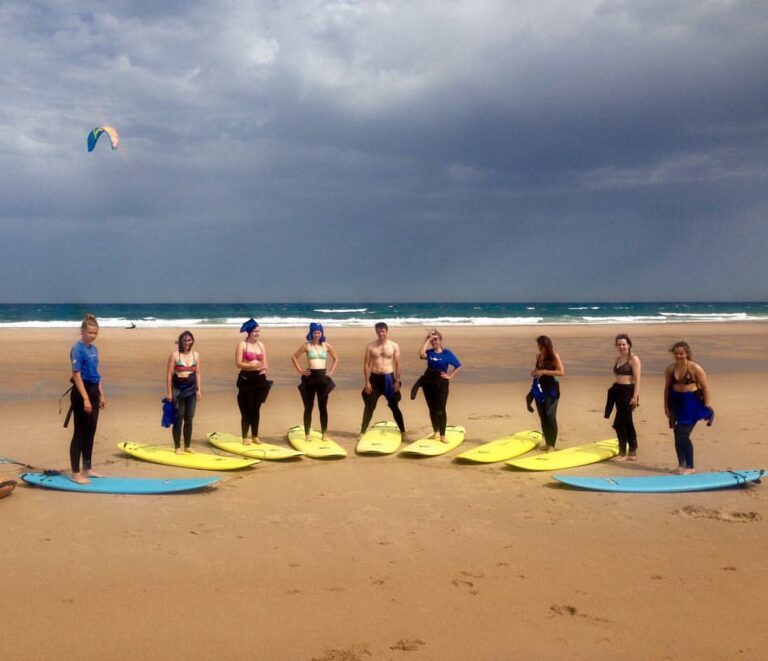 You will learn step by step. Even the best surfer in the world will still learn every session he/she goes out. Obviously, it makes a big difference if you already have some experience from previous surf lessons. And it sometimes makes a little different if you are 21 and superfit or 59 with 39 years of office experience with the long-lasted dream to stand up on a surfboard. Do you want a private surf class for a few hours? Or do you like to spend the whole day on the beach and meet as many like-minded people as possible? You can also book in your whole family on one surf instructor. Or are you an experienced surfer looking for advanced (video) surf coaching? The options are (almost) endless. Shoot us a message and we will find the perfect school for you.