FUN FACT PORTO DE MOS
Some energy left before or after surfing? It's really worth it to explore the famous cliffs and beaches between Praia da Batata (Lagos center) and Praia de Porto de Mos!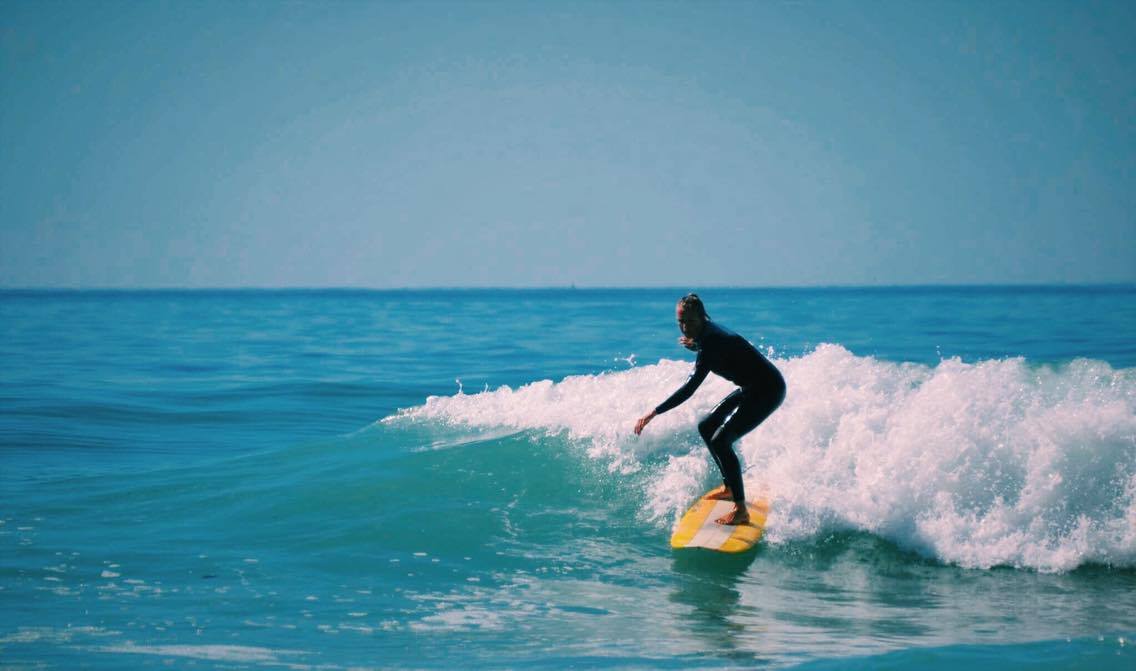 Surf Porto de Mos
Surf spot Praia de Porto de Mos, usually shortened to Porto de Mos or just Mos, is south facing. But contrary to what you might think, it often works best with the right north swell. Although the waves are often quite mellow, it is not necessarily a beginner friendly beach due to some hazards. Make sure you know what you're doing or arrange a surf guide.
General information
Porto de Mos surf beach is located south-east of Lagos, about 10 minutes from the center by car. This spot is easy to reach and there is plenty of parking space. There are two bar/restaurants on top of the beach which are both open all year round. The one at the end of the parking area offers free WC and a paid shower during opening hours. Another public bathroom can be located right before the parking area and is open during tourist season when this beach is crowded with beach tourists and local families alike.
When is the surf on at Porto de Mos?
This surf spot does not work very often but you can get lucky year round. You might find some friendly waves that can even be surfed in board shorts during summer but you will have to dodge the many swimmers. Porto de Mos mostly gets surfed in winter when the North swells become too big on the west coast for the average surfer. With North winds being dominant in the Algarve, you get to surf Porto de Mos most commonly with off shore winds but even with on shore winter storms you might find some hidden gems among the mess. The surf is often friendly but this spot is not without hazards, so make sure you know what you are doing.
What are the surf hazards at Porto de Mos?
Porto de Mos is a long beach with surf spots from left to right, stretching all the way to Praia de Luz (another surf spot) almost uninterrupted. The first part of this beach mainly has a sandy bottom but rocks are scattered here and there over the whole length and any significant storm can change the amount of sand covering them. You can usually spot them in low tide but they might result in nasty scratches and damaged boards if you go in uninformed.
The right end of the beach hides a flat rock reef with some nice waves breaking here. The rocks are generally not sharp but sea urchins do love to hang out here as well. Do not surf here if you are not at least intermediate and know what you are doing. Firstly because of the rocks and urchins and secondly because it's always nice to give the locals some space there.
Porto de Mos does not often get surf in summer. But if it does a big hazard comes from the many beach tourists who will be chilling in the shore break. On such days it might be best to avoid this beach completely, especially if you are not 100% sure of your turning and breaking skills. In winter, during stormy days, your main worry is the current. Especially swell coming from the (south) east or west, often combined with wind from the same direction, may result in very strong currents all along the beach, mainly in the front.
Other surf beaches around Lagos: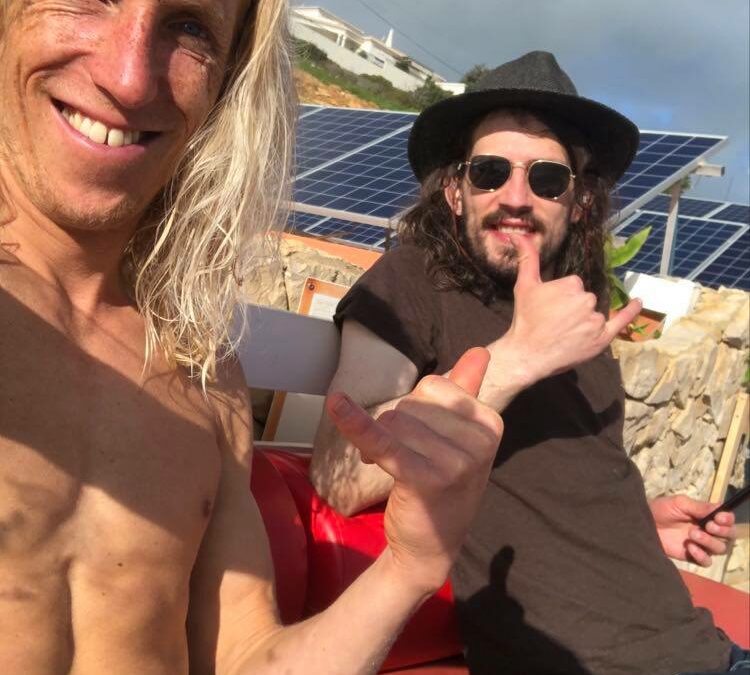 Sunny surf If you read this story on a rainy grey evening somewhere north from us. Guessing Germany, England or the Netherlands, you probably won't fully understand the problem. What you mean, hooray for sunny surf, isn't it always sunny in the Algarve? Well it kind...