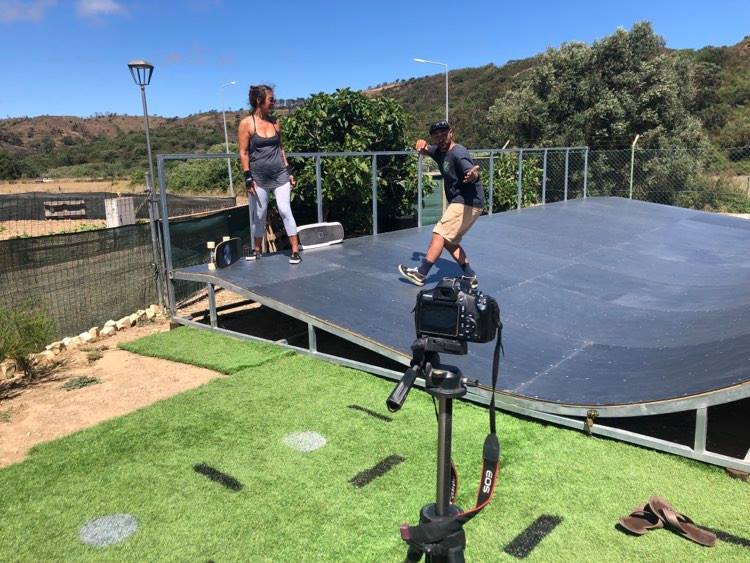 The closest thing to the real deal: It's fun, it's technical and you can do it anytime any day: Surfskate. Most of us have at least tried one before. And if we can be a little honest, there is a pretty big difference in quality of the different surfskate brands. But all-in-all it does feel a lot like surfing. Especially if you add a surfskate ramp in the shape of a wave!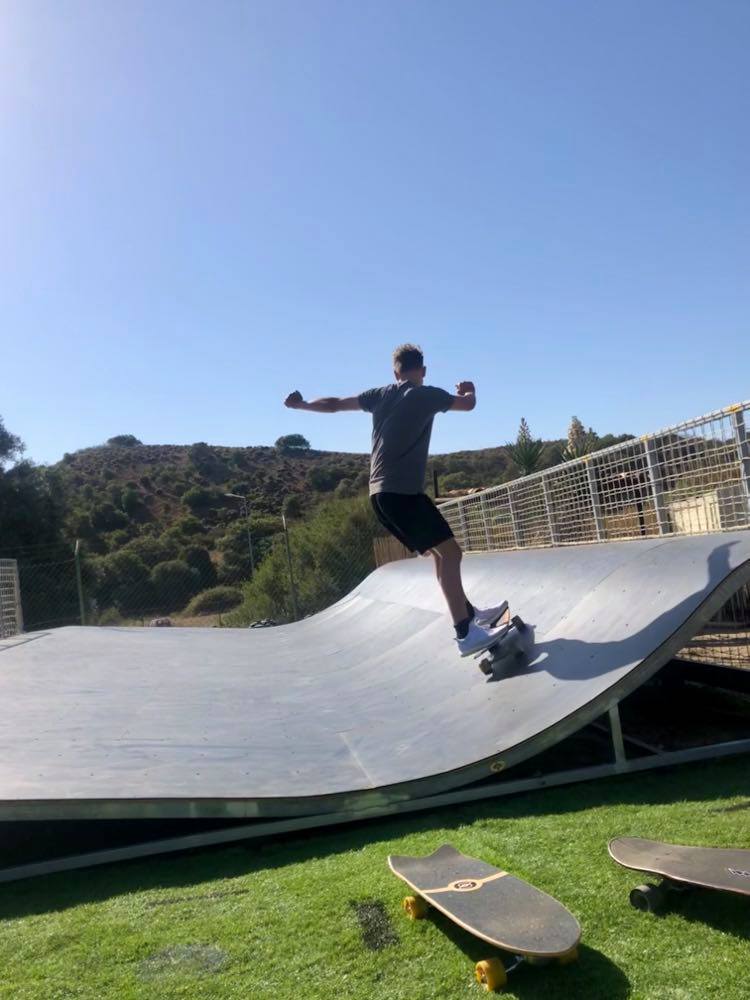 If you have never balanced yourself on 4 wheels the instructor will first take you on the street on a slight slopy hill. Get comfortable first on the surfskate and after that start work on techniques. 
The things you do 'wrong' on a surfskate relate directly to the things you can improve on a surfboard. The only difference is: On a surfskate board you can practice the same move over and over again. In the ocean you will need to wait for the next wave. (And they are never the same!). The surfskate coach tells you exactly what to work on and how. Are you a beginner surfer? Than you will probably need to work on looking where you are going and practice your first compressing and extending techniques. Are you a pro? In this case you might want to get that backside turn more towards 12-o-clock without loosing speed on the re-entry. The coach is a super experienced high-end surf coach with about 30 years of experience. He built the ramp himself in his backyard and is private.