Get your first surf experience right here. Have you aways been dreaming to one day stand up on a surfboard or are you becoming the next champion.
Every surfer has to start somewhere. The best way to start is by doing a professional lesson. Experienced, licensed instructors will make sure your surf experience will be the most fun possible and keep it safe at all times.
With an almost island-style set up the Algarve is very good for surf lessons, all year round. 
There are around 40 different surfschools in the region. Aljezur houses some of the Algarve finest beaches for surfing and surf lessons. Arrifana, Amoreira and Monte Clerigo are 3 stunning beaches, all 3 good for surf lessons on the right days too. When you are located in Aljezur but the waves are too big on the west coast the surf school can decide to drive to the south coast for smaller waves for the surf lesson. 

Exactly why there are many different restaurants in a town center, every surfschool does things a little different. The one will be extremely technical and aims to get the absolutely best out of you. The next will take things a little bit more easy, its as much as having a fun experience as it is important to stand on a surfboard. So how do you choose the best surfschool for you? That is where Surf Guide Algarve comes in.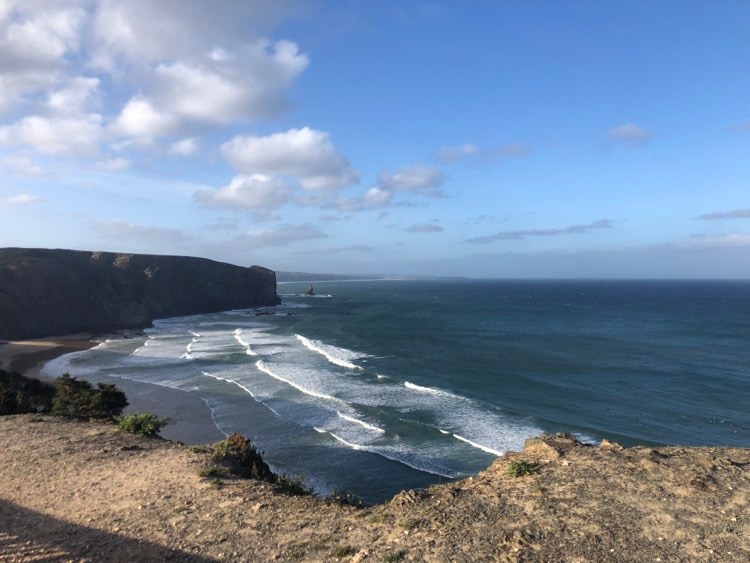 Group surf lesson. Beginner/ Intermediate
In a group lesson you will be in group with max 8 surf students on 1 instructor. The total group size may change depending on the time of year. As the groups get bigger the group will be divided into total beginners, people with a bit of experienced and the little more intermediate surfers. The lesson time is always around 3 hours in total. Keep in mind that the ocean always has the last word. All the beginner intermediate lessons are hold on softtops provided by the surf school. 
Probably the quickest way to learn how to surf is to book a private surf lesson. Please note that this type of lesson is very intense as the instructor will be on top of you all the time. The time of the start of the lesson can be in consultation. This type of lesson is a good option if you already did some lessons or have some surf experience.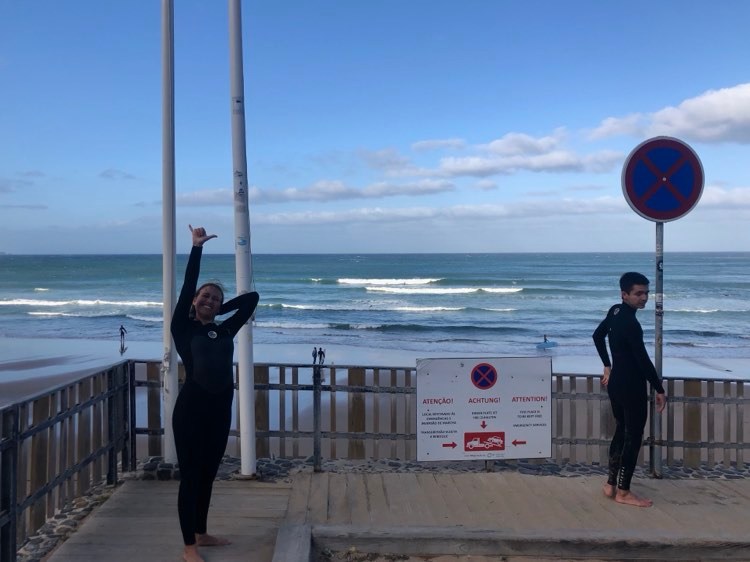 Send us a message on whatsapp, email or sms. We will need a little bit of info to help you to the best surfschool.
– With how many people do you want to join the lesson?
– What is your previous surf experience?
– What is your height and Weight in cm and kg? *this if or the size of the wetsuit and surfboard.
– What is your age?
– Do you want to have a more fun experience- a fun activity for the holiday without any plans to ever do this again. Or do you want to learn this as soon as possible and you like it as informative as possible.
– Where are you located? And do you have transportation available.