You can find surf in the Algarve year round, 360 days per year. Perhaps the waves are not always perfect, but they are there! For this reason it's one of the most popular European surf destinations. Of course, the warm, sunny weather, stunning surroundings, friendly Portuguese locals and amazing food help as well.
The Algarve surf beaches are spread out over the south and west coast and navigating them can be tricky. Some people drive around all day but never arrive at the right spot, at the right time because they don't have any local knowledge. And that is where we come in.
Here all some of the beaches we Guide you to. Click on the page and you can find some of the basic info about the spot. Scroll down and you will find some of our adventures on that specific beach.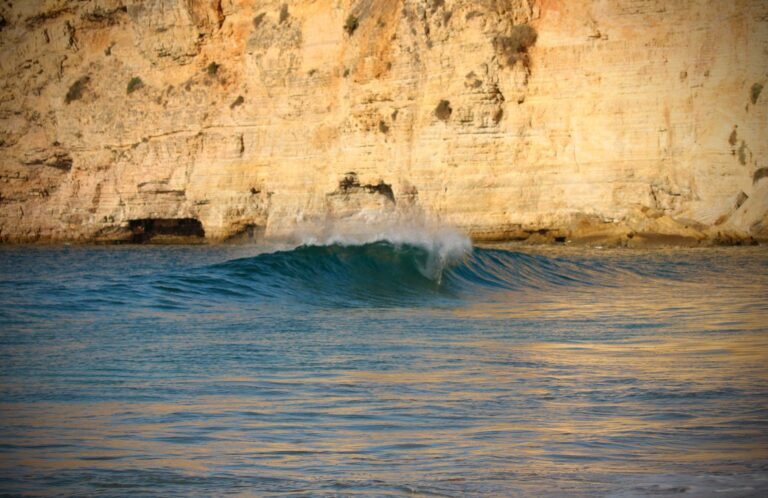 Surf Guide Algarve is founded by Niels Labruijère. He moved to the Algarve a few years back with three goals: surfing, surfing and more surfing. He paddles out almost every day of the year and knows the Algarve inside out. Now he is here to help other surfers find their way and be at the right place, at the right time.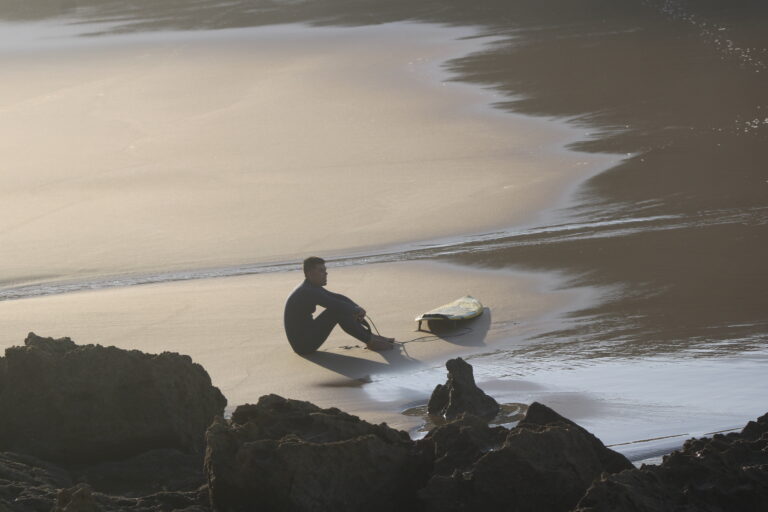 Surf Guide Algarve - online platform
So there you are, your rental car is booked, you've managed to squeeze your board inside it and you downloaded Windguru and Magicseaweed to your phone. Time to go, but where? We have created pages for all the main surf beaches between Lagos and Aljezur to give you an idea of what to expect at which beach. You'll still need to work out some things for yourself, because not everyone likes the same type of waves of course. But this will help you on you explorations for sure. Just go to 'Algarve Surf' in our menu and choose from our list of surf towns and beaches.
Surf Guide Algarve - Guiding
Do you want to know for sure that you will find the best spot on your surf day and for your level? Book guiding with Niels and sit back and relax. Niels will take a maximum of three persons to the beach that is best for you for that given day. He'll be able to tell you where to sit and what (or who?) to avoid. Book half days or full days on the go and if needed, Surf Guide Algarve will hook you up with boards and wetsuits as well.
Go to our guiding page for all the details. Please note, Surf Guide Algarve will only guide surfers who are able to surf independently.
Every (beginner) surfer should get surf lessons. There is nothing more important in surfing than getting the basics right from the start. Together with learning important things like the possible dangers of the ocean, rules in the water etc. The surfschool will teach you the right techniques and everything else you need to know in a fun and safe environment. Surfguide Algarve does not offer lessons but can 'guide' you to the best school for your desires and location. Click here for more information. If you can already surf but want to improve your skills faster than just by doing there are a few options:
– Advanced surf lessons in the water.
The surf coach is in the water with you at all times, telling you what wave to paddle for and corrects mistakes directly while surfing. 
– Advanced surf lessons video analyses.
When you know what waves to paddle for and catch enough waves in a session it might be time to start thinking to improve your technique and style. A good way to learn is to watch yourself surf. The coach films your waves and analyses them together with you after the session. 
– Surf Skate 
On the surfskate the coach can imrove your mistakes and bad habbits you do in surfing too. The surfskate is static so you can practice the same move over and over again- until you master it and you will be ready to try it on a surfboard. We have a special built private surfskate wave in the Algarve and the most stoked and skilled coach to get you up and rolling. We'll most probably join you to the session.