Arrifana and Easter eggs,
Arrifana is always somewhat of a give and take. It's always nice to see all the familiar faces but it also means that instead off trying to hit the lip, it's more a matter of not-trying to hit anything (or anyone).
My guests I brought today however were absolutely stunned by the incredible view and looks of the (pretty perfect looking) waves from above.
And to be fair, besides one or two drop-ins, the waves were really fun. I borrowed my guests go-pro and found out why we always call these things no-pro's. On a wave with 5 super nice backside turns you see mostly skinny legs and a lot of blue sky… I did manage to catch these two beautiful shots. Pretty sure I'm never going to invest half a grand on a gimmick like that but if it's up for grab, why not.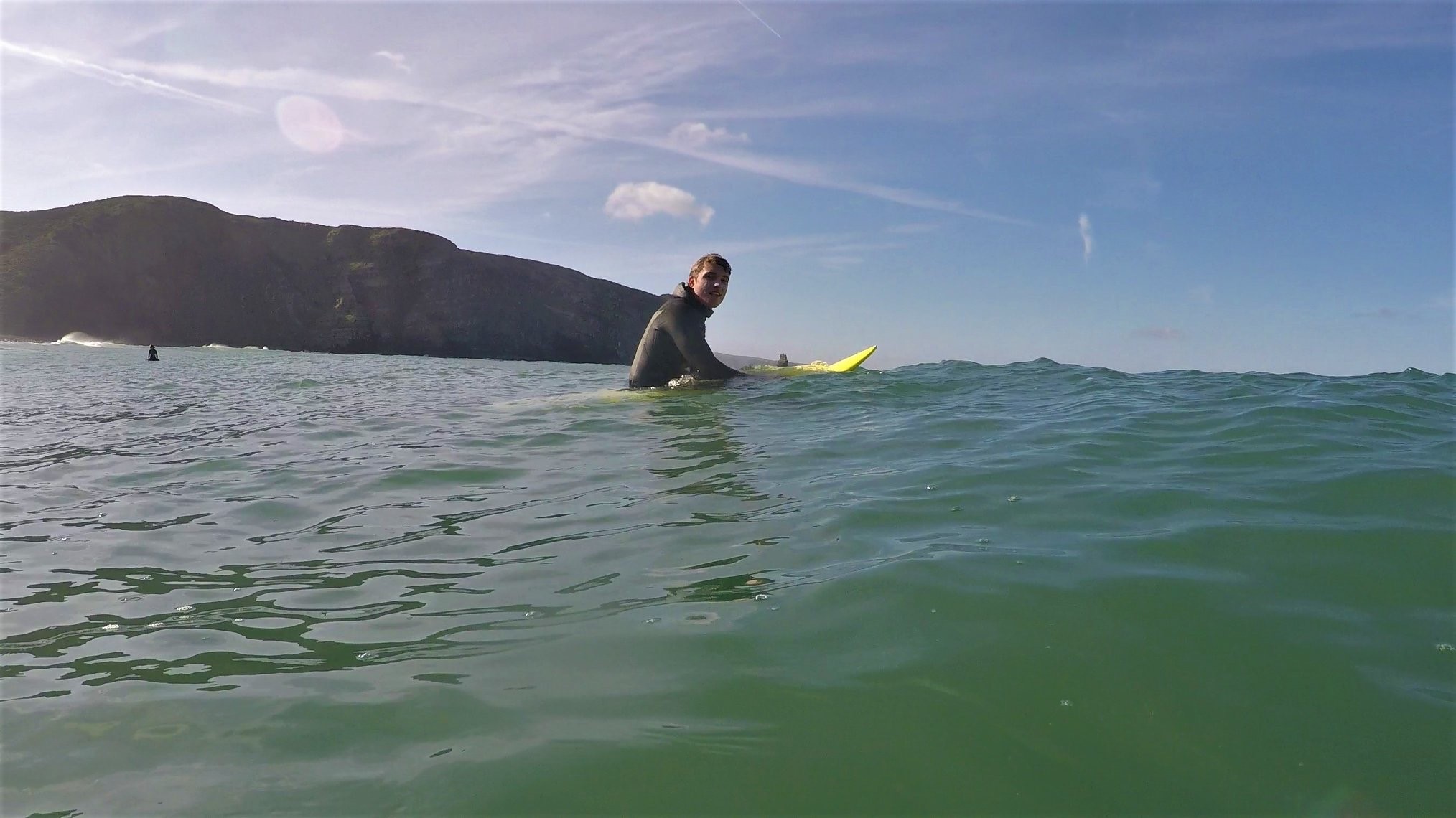 Somewhere around midday when all the tourists had found their ways to the beach it got really quite busy. Luckily I had found a peak that a shared with a guy I know who made sure we didn't have to share that peak with to many others besides me and his students. quote of the day "man there's too many Easter Eggs Already".