So many beaches,
The Algarve has so many beaches that finding the best surf can be tricky. In our first year we often made the (bad) move to look at surf that could have been good, but we couldn't resist to look also on the next beach- Spending a good extra 30 minutes driving and most of the times finding nothing better. (and in worst case scenario; even missing out on what happened to be the best moment of the day.
I talk about it every week in the surf theory talk; beaches are changing every day and with that the sandbanks and with thát- our surf.
To know what is going on you need to wake up every day at the same place and be very patient. Only in this case you will score the best moments that particular beach has to offer. (But you will miss out on everything else around you.)
I am very fortunate that I have a few friends- like minded surfers, who are willing to share their knowledge in return of my everlasting stoke. And one of them told me the banks on Amoreira were really good on the low tide. (don't worry guys this was weeks ago, its probably already changed 4 times.) So the next day I had 2 beautiul girls joining me and Daniel for the long drive West.
The two girls hadn't surfed in a while but with waist to shoulder high waves and the beach completely to ourselves it was like entering a dream. The place truly lived up to her name.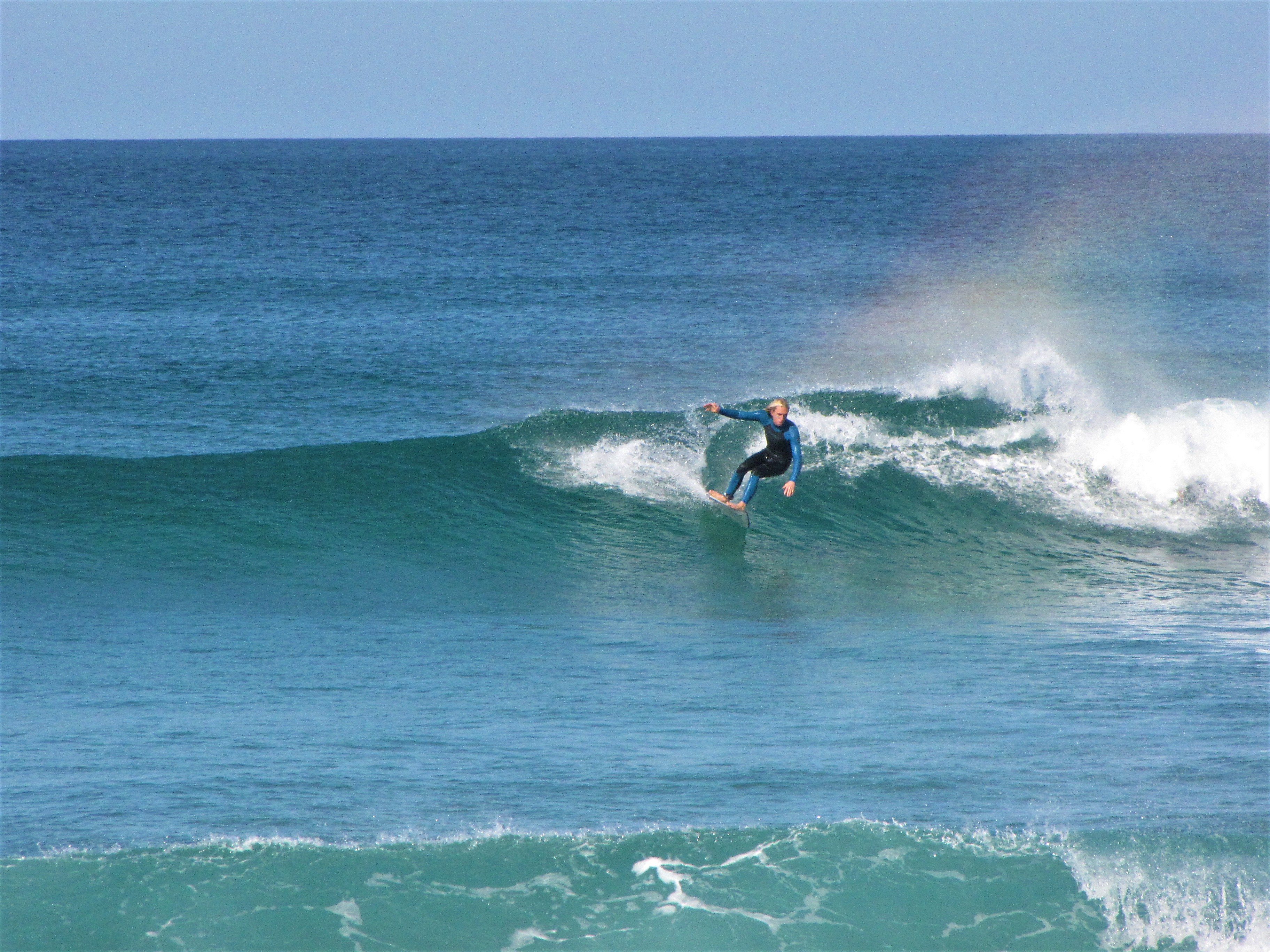 The only other surfers in the water were the two lifeguards, making this the most safe surf ever, and we just surfed until we couldn't paddle anymore. Great day in paradise.