Surfing perfect empty waves
Close your eyes, think about your absolute dream scenario for your perfect waves. Or scroll down for some inspiration. But I like the first way better. So we start like this. You do not know where to score the best waves. You call mr. Surfguide Algarve, you probably reach his voicemail. You send him a whatsapp and he will answer you when he gets out of the water.
Than next step, the waves. shoulder, head high with a nice long period. Wind: soft breeze of offshore please. People: no people.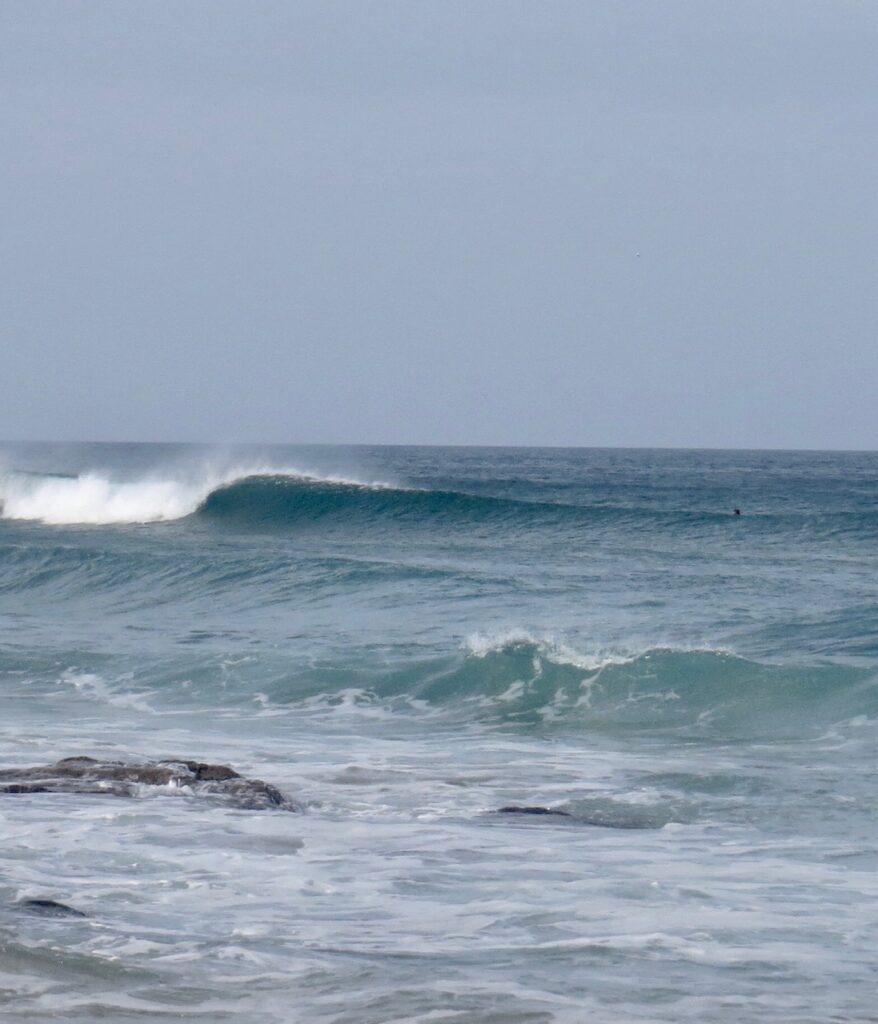 Lets go on a surfing dream tour,
Every surfguide algarve adventure starts more or less the same. We meet up somewhere. Depending if the guest has his own pair of rented wheels or needs a pick-up service. And short after that we hit the road towards the beach.
That the Algarve has one of the best setups for waves of Portugal or maybe even Europe is no secret. Honestly there are very little real secret beaches in the region. There are a few spots that we leave for the local boys (with 4×4´s) and just one of the other 30 something beaches around. The trick is to be at the right spot at the right time. No secrets involved. Just a lot of hours of exploring and forecast studying.