Private surfguide session,
Although with Surfguide Algarve we only take a maximum of 3 surfers, we will always prefer doing private sessions. With a few bigger days behind us we get a request to find some more friendly conditions to work on technique a little bit more. Porto de Mos is the perfect place for it.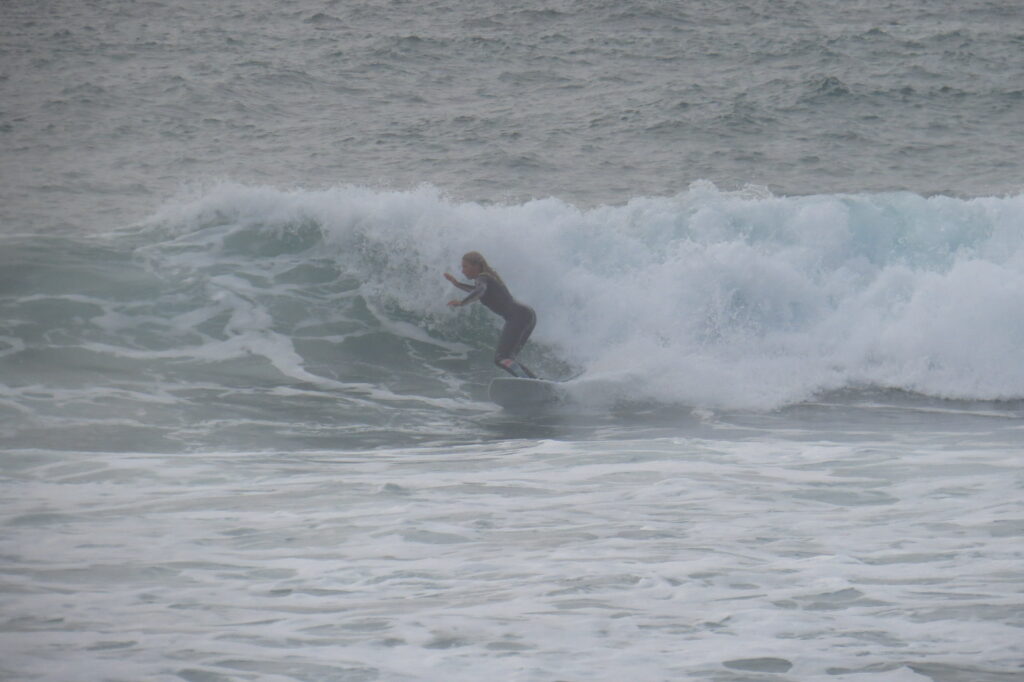 Friendly waves,
With a flat stone reef and a beachbreak on the side Porto de Mos creates amazing waves for more friendly waves. This spot does not pick up a whole lot of swell and most people will only know this beach as a good spot for sunbathing. Obviously when you know when to go, the surf can be super fun.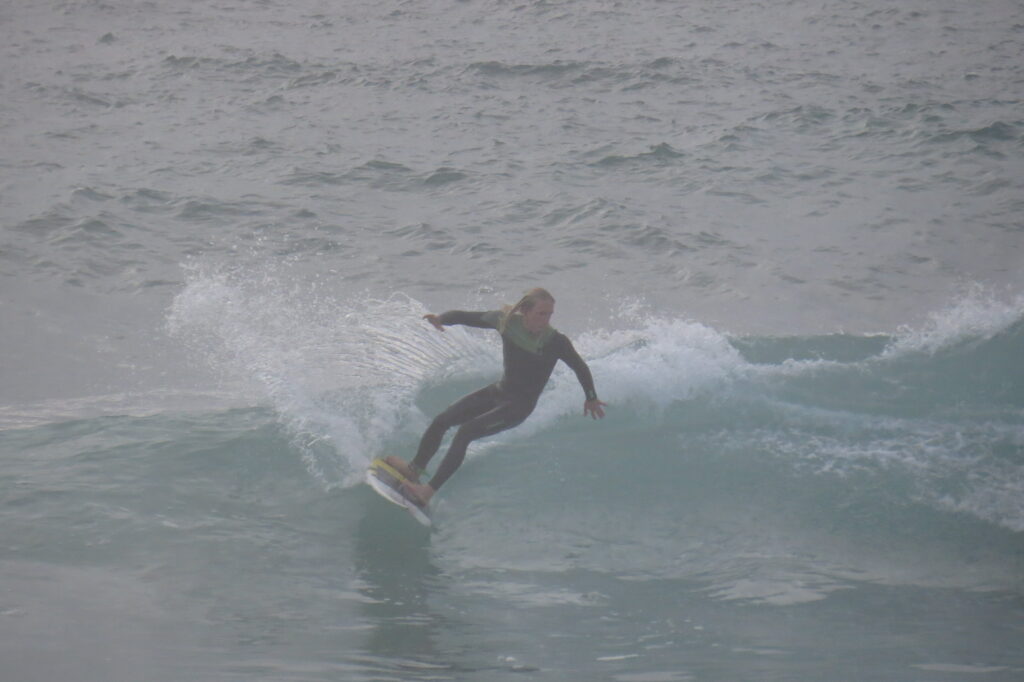 Porto de mos Early bird catches the wave.
Located right next to Lagos the beach of Porto de Mos is not really hard to find. No surprise that especially in the weekends this surf spot can get a little bit busy. There is always a trick for that: