Surfguide is no surfcoach,
Just for the record, again, before reading any further. I do not know how you ended up reading this blog so here a quick reminder: Surfguide Algarve is not a surf coach, instructor or any of that. But as we speak, we have a friend over who happens to be exactly all of that. So with a surfguide session done in the morning and a little bit of gas left in the tank for a second session. It is time to focus on surf technique. Destination: Tonel.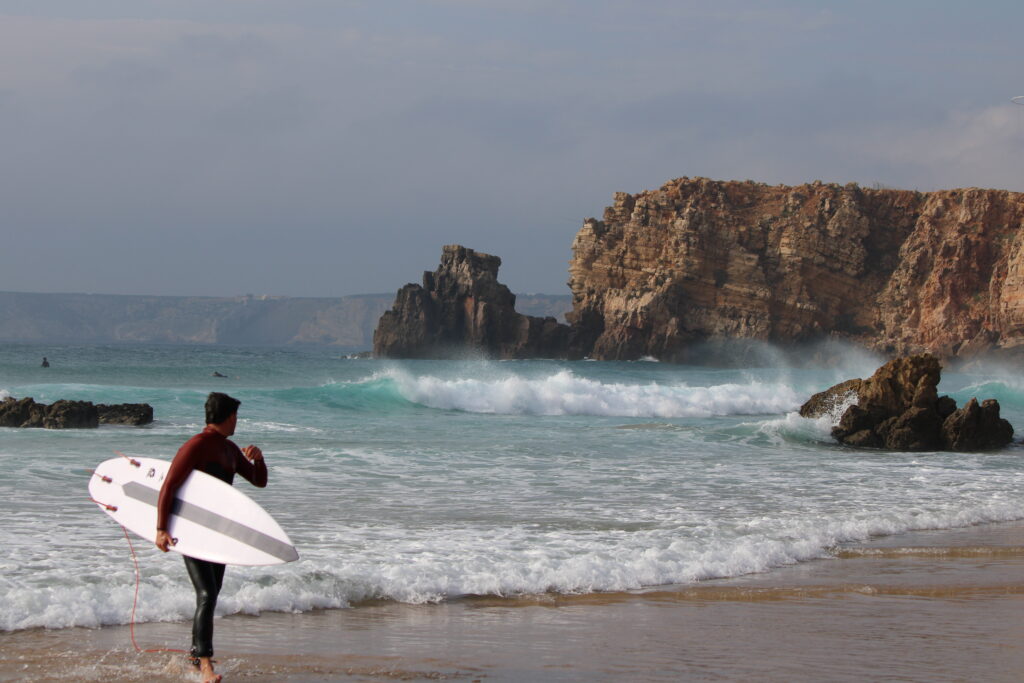 Time for turns
So after a really well deserved lunch, session two. Flip the coin to see who would surf first and the other dude holding the camera. (a canon where you likely shoot people on he moon with) The morning hollow and fast. Now time for turns:
Tonel slalom surf
Afternoon surf in corona times half november Algarve. Warm water, nice sunshine, perfect waves. O, and did I mention that it is possibly one of the only available surf destination in the world right now? Well, it is. And obviously the line up is a little busy at times.