Private surfguide
You can't control nature, but you can make sure that you are at the best beach at the best time. Surfguide Algarve helps with that. Today, private for two. Two surf ladies with both a good few years of surf experience from all over the world. There last name is not Gillmore or Wright but they know really well how to surf a wave. Know and respect the rules in the line up and are stoked. Now I can guarantee that everyone will be really stoked to find Beliche beach in Sagres empty with perfect waves.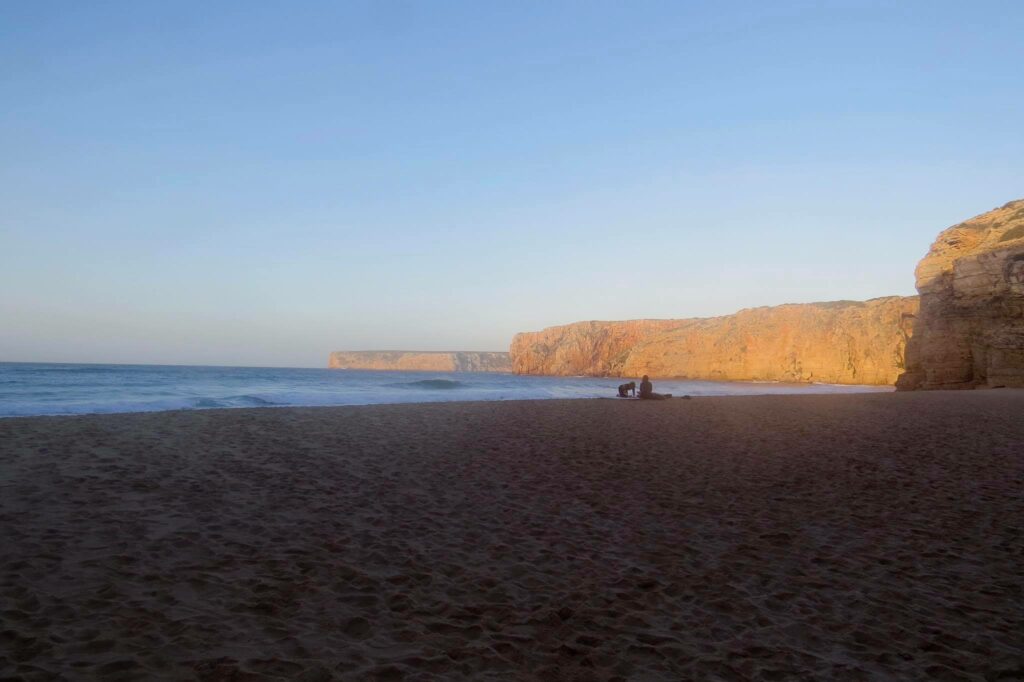 Empty Beliche
Ask around, beliche is never empty. It is probably the most accessible surfspot is the Algarve in many ways. Located right next to Sagres. Easy to check the waves. Pretty easy to get out in the line up. This place usually gets real busy, real fast. Often there are many waves and the surfers with at least an ok level will all get their share of waves. But this morning gets a little unexpected twist. While driving towards the beach we noticed there are no other cars parked. So it must be flat.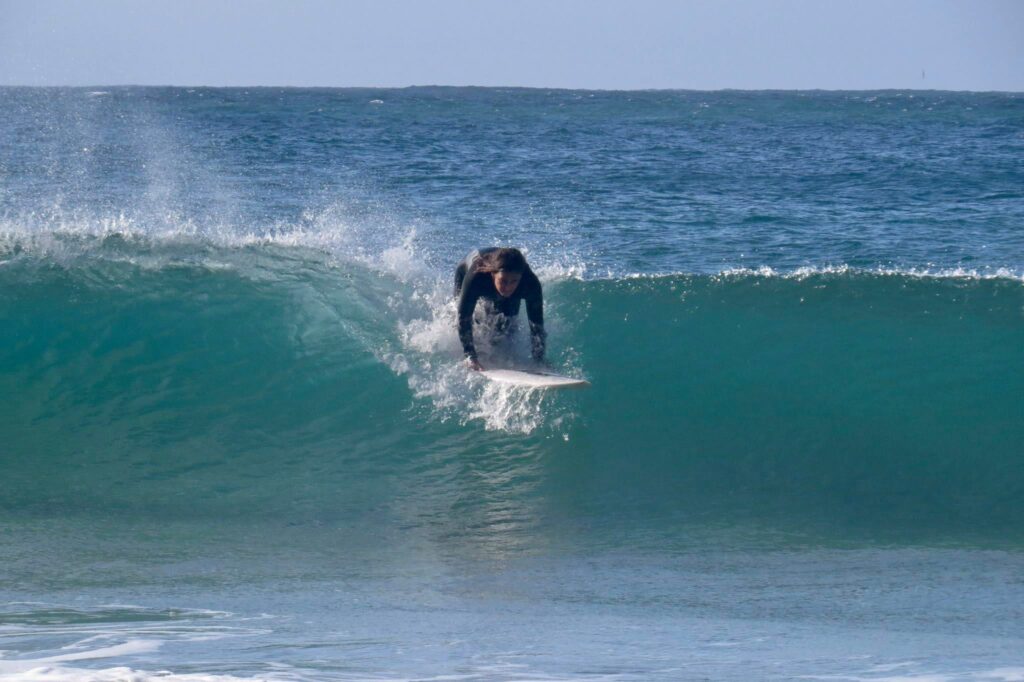 Lucky we are not in South Africa where you would be scanning the ocean for at least half an hour for any signs of sharks. We just get in our wetsuits as fast as possible and run down the 1000 something steps stairs down to the beach.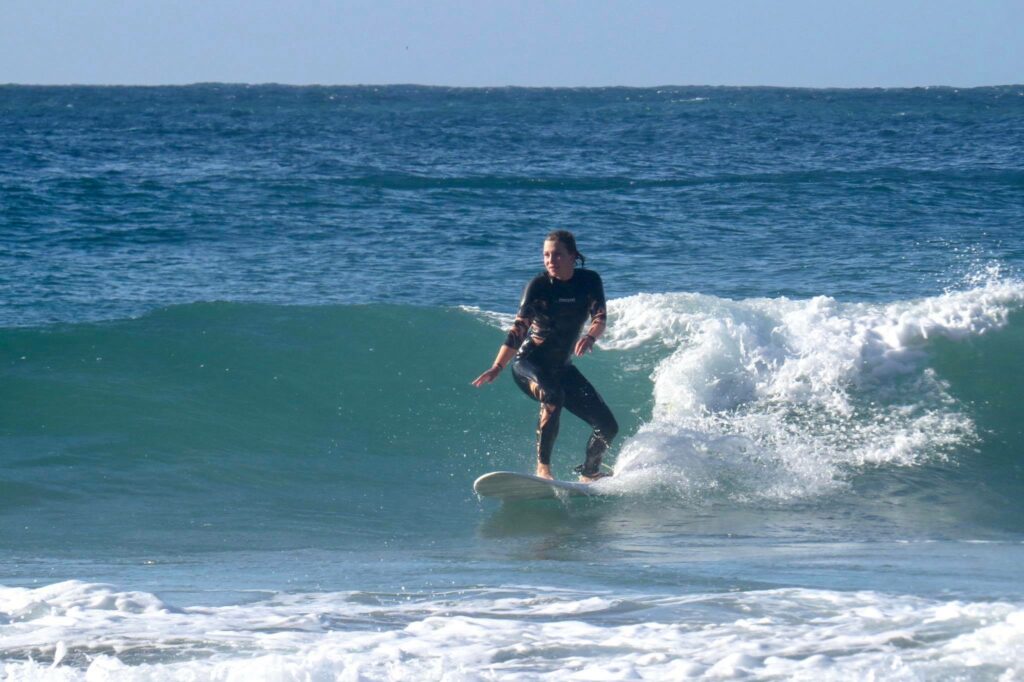 After about a milion waves each the ocean filled up and the tide got a little strange. Tired and satisfied and still full with disbelieve. Ready for a well deserved aftersurf coffee.