Epic waves,
We are all ready to go the extra mile if it comes down to epic waves. At least that's what you think. With epic surf on the forecast, you can expect a lot of people at the beach. Especially if it is the day after Christmas and everybody is free. The forecast really looks super good. Offshore, good period, not too crazy size. And maybe even some sunshine. But with clear skies the nights get cold. This night actually really cold. Minus 2 to be exact. Getting changed on the carpark of Cordoama it is really no joke how freezing cold it is. I guess this is that little extra mile.
Hero of the day
That the surf crew is mad enough to stand up early and swell-chase to a frozen beach is crazy but somehow understandable. That you are part of this mission when you have a 36 week old baby in your belly is next-level. Miss surfguide algarve on her first day of pregnancy-leave, part of the adventure.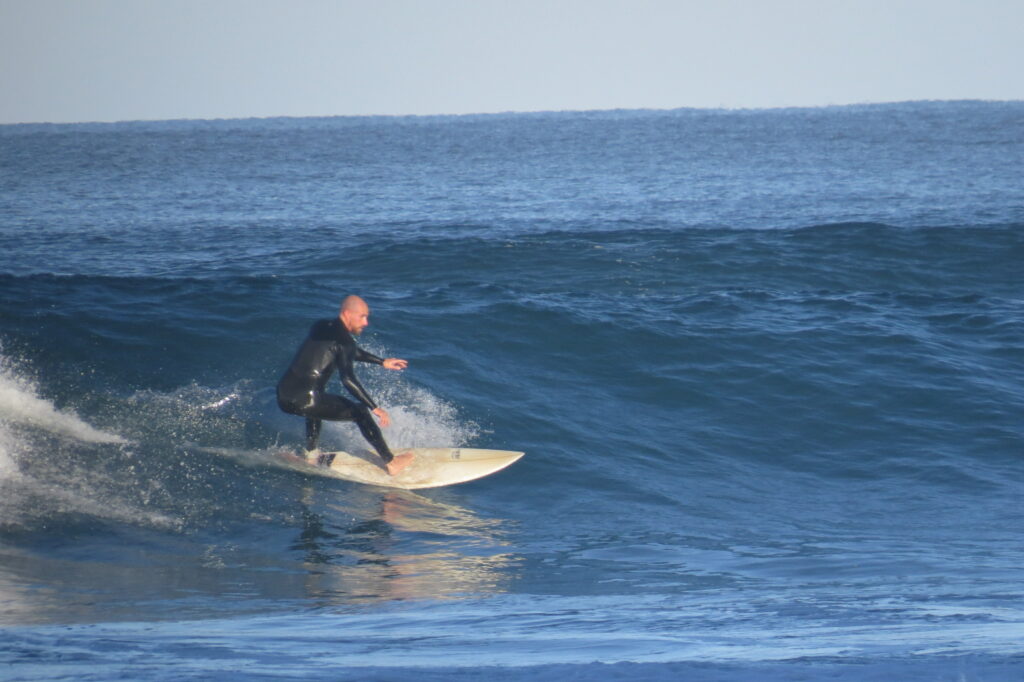 Stoked
Today we surf together with two guests and a few friends. The vibes in the water are amazing. With the swell building and good size setwaves we all get amazing rides. Although the most waves go right the goofy footer always seem to find a left.