Clean surf at Cordoama,
With spring in full swing we still get a lot of bigger swells mixed with smaller waves and favorable winds. Today is a perfect example. A small swell with a super soft offshore wind, promising super fun surf. The only question is than: when and where to go? With two keen guiding guests who don't mind to set their alarms for good surf, Cordoama is the place to be. Arriving on a complete empty carpark and perfect clean surf is always fun. But to be welcomed by a school of dolphins is really next level.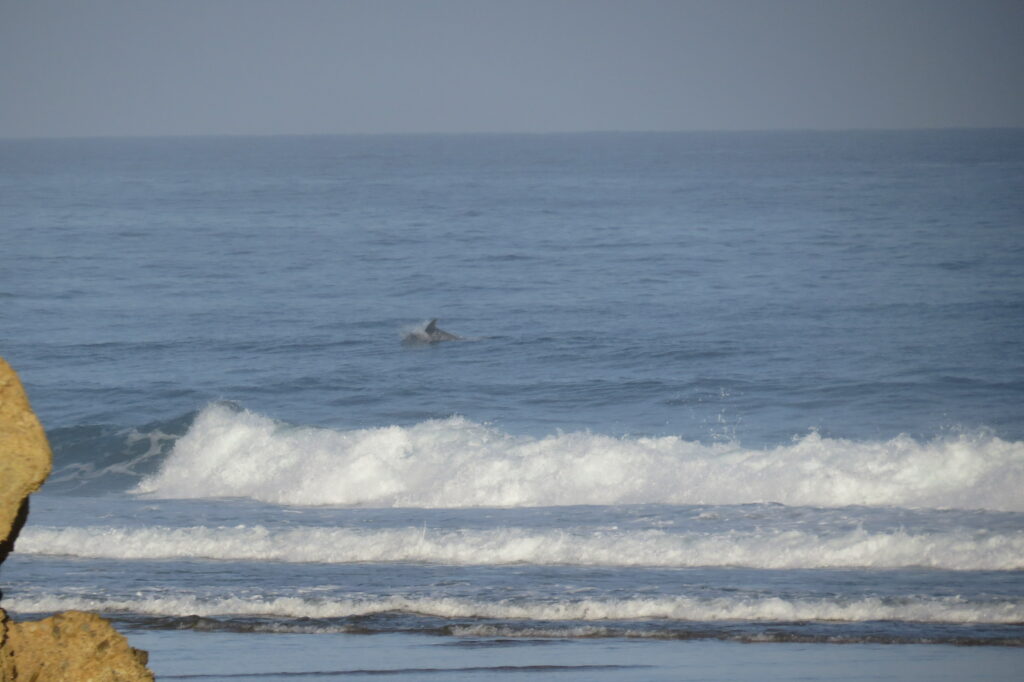 Good surf for everyone
Some waves are classified as ' beginner friendly' or ' pro's only'. And some waves just really suit every level of surfer. A punchy beachbreak with a lot of fun sandbanks creates a thousand waves an hour.
We got the spot all to ourselves for a good hour and got more waves than I thought was possible. But as the sun gains energy, the sunday crowds arrive. In no-time our super empty dreamy surf changed in a busy summer surf. Complete beginners in a surfschool in the white water, grommets on shortboards paddling hard for everything that moves. Guys on funboards floating far out. Others just sharing the waves going straight. And a true (ex WCT surfer) pro Marlon Lipke showing how it's done.