Big waves
Surfguide Algarve will always bring you to the best waves for your level. When we get to know you a little bit better and share a few more surf sessions, we obviously know a lot more about what is, or isn't a good idea to paddle out. We would never take an inexperienced surfer out on big waves. But today we have a very capable and confident guest with us. This is his so many'th trip to the Algarve and we have shared many different sessions together. With today as one, we will for sure remember for a long time.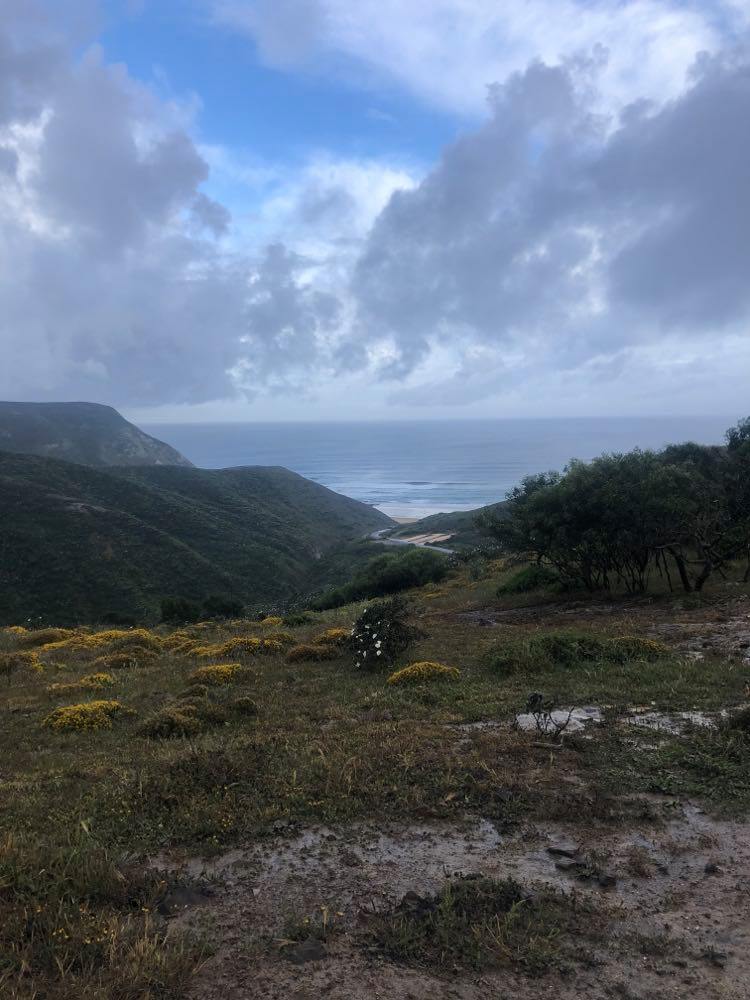 Big and perfect or small and rubbish
Today's adventure is a private surf session. The wind offshore on the west. So that means it onshore on the south coast. The question is simple: Big and perfect (west) or small and rubbish (south). We choose option A.
With a super-easy channel to take us out we got into the waves quicker than one can imagine. The offshore wind making the waves stand up a little bit longer than normal. And when they broke you get these amazing rainbows flying off the back of the wave. Positioning is a nightmare with this kind of beach break big swells. But with some afford we did get to the spot we spotted from the top.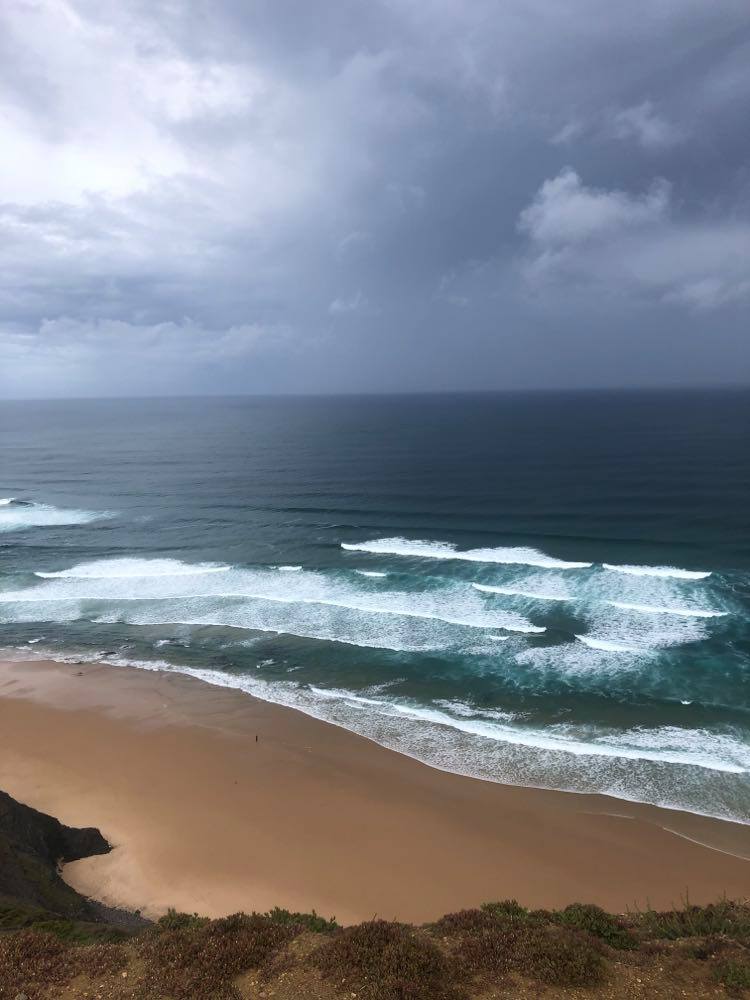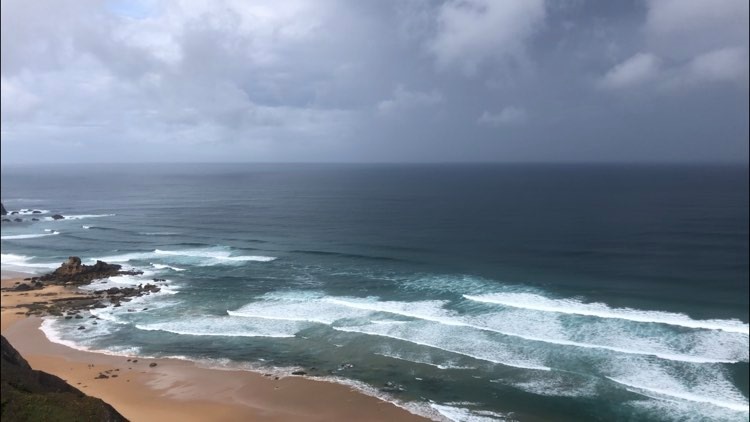 share the stoke
A big set comes towards us. I see our guest stroking and dropping into this beauty of a left. I duck dive the wave and look back and just see the wave go on forever. Being good size overhead I only wait for a head and a board to pop up somewhere. But after a long few seconds, I see our guy jumping over the shoulder and start to paddle his long way back. I throw two hands up in the sky – the stoke is real.