Two surf guides
Is one not enough? Well yeah, normally for you one surfguide is enough. But what if you want to surf barrels and the next person wants to surf knee-high peeling waves? Then we call Joao. A true local dude with the same passion and compassion to share this with others. No need to mention that he absolutely shreds too.
Joao is not working for Surfguide Algarve but has set up his own little one-man guiding company but it almost feels like we are colleges nevertheless. Often the phone rings early about what the plans are for today or if I already got some eyes on the waves. And in the end of the day I call him for the same things. It's really great to have two guides in the Algarve now. today something special happens. We both having a day free, but obviously, what do you do when you have a day off and live next to the ocean? You go for a surf. So we meet up and surf together in a completely empty Castelejo.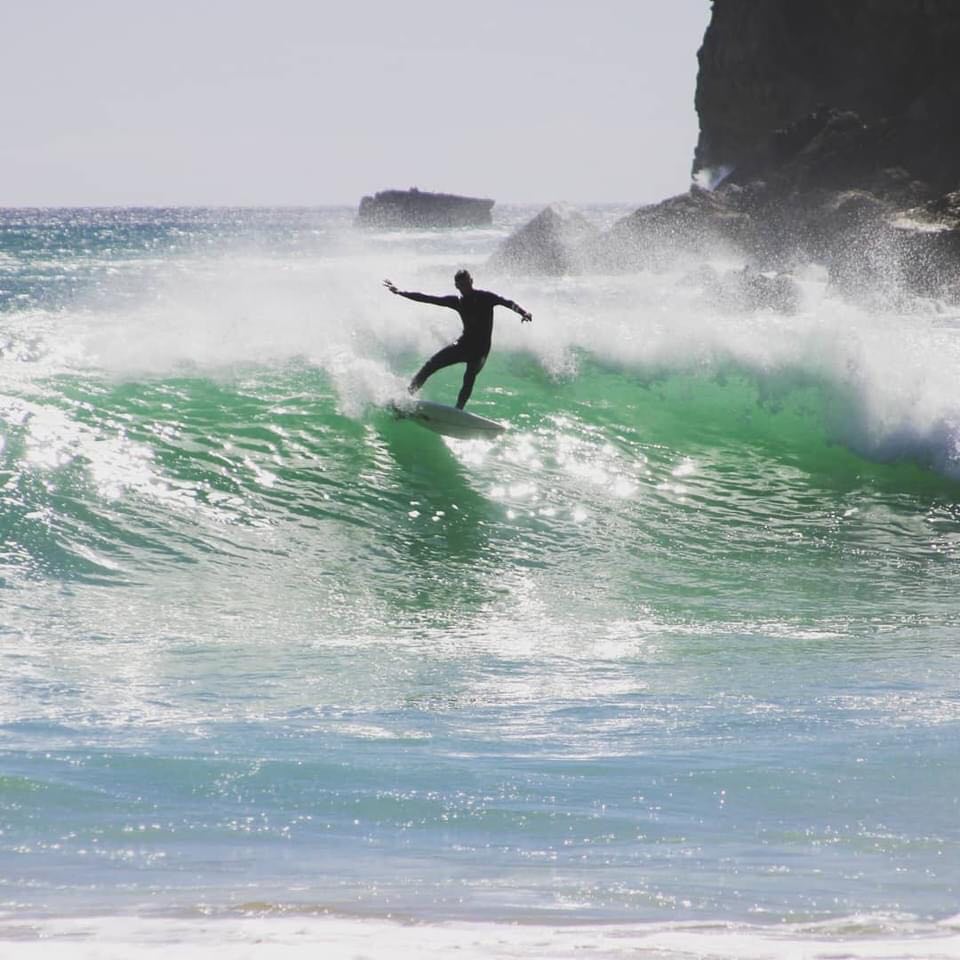 Lets go!
Summer is here. With a bit of time to wait for the perfect tide, I walk the dog and take the Smoothstar surf skate out for a quick spin. It's incredible how much my legs burn after a short surf skate session.