Dream surf
Not even a week ago we complained about the fact Castelejo had been so bad for such a long time. If the ocean listens to us, not even a week after we get the most incredible surf ever. With a German (returning) guest and a new guest from Holland we meet up early to beat the crowds. Not only do we get a complete empty line up. We also find the most clean surf conditions every surfer dreams of. We can not believe our eyes and get the most sweet dream surf at praia Castelejo.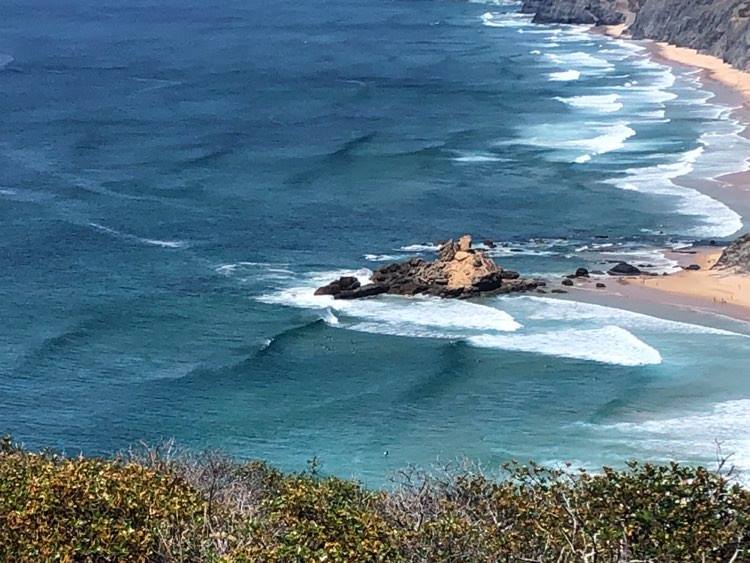 Ride in style
There are a lot of very styling ways to get to the beach. A few days ago we got picked up by a classic light blue VW-T2 surf hippie-van. But thuis guy is pretty original too:
A 350 KTM with a 9'2 longboard on the boardrack. Eat that Indo!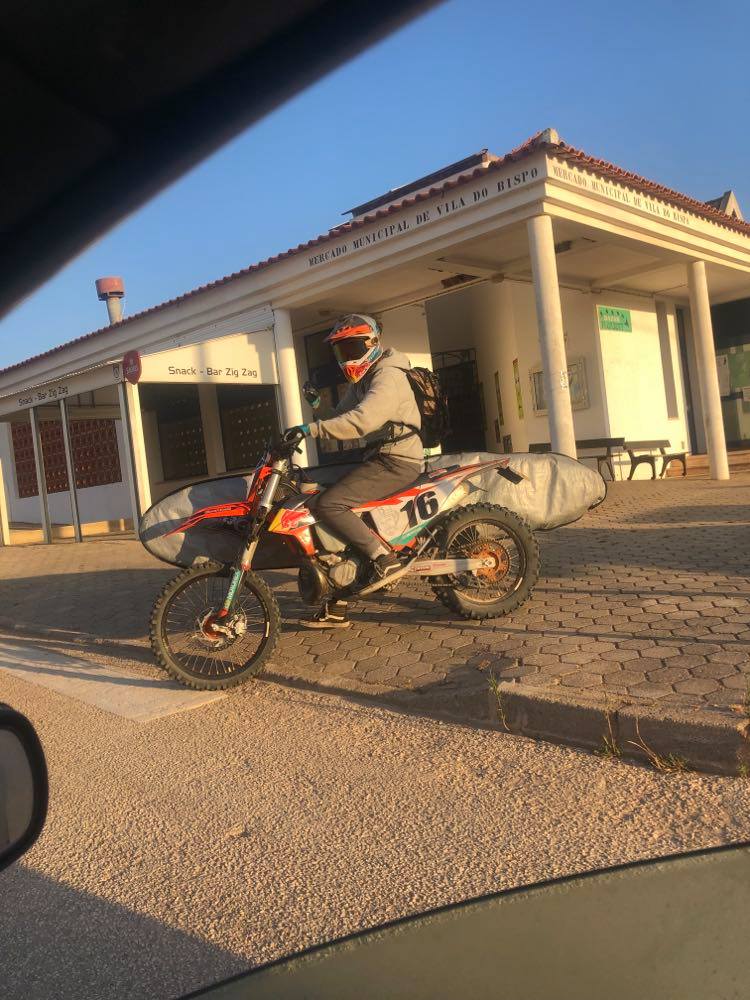 Empty beach and perfect waves
Once on the beach we get the present of the summer so far. A perfect empty A-frame with super glassy waves rolling in.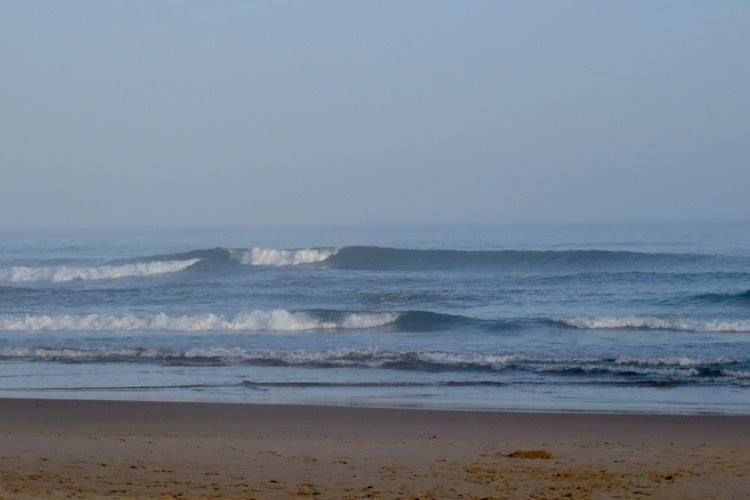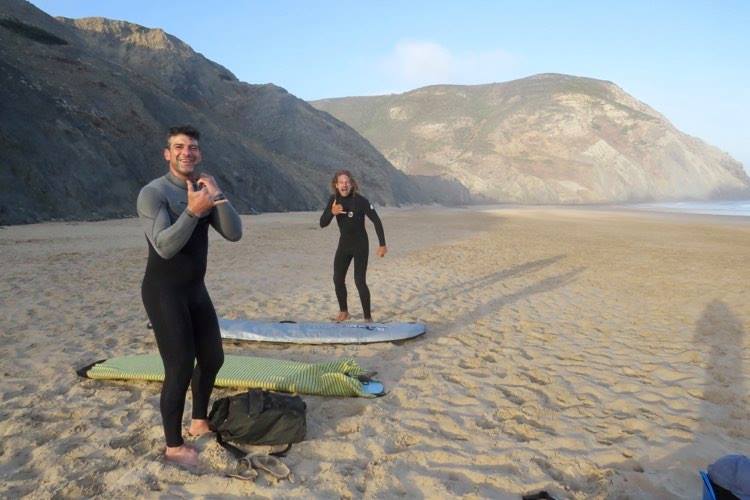 After a really long surf even joined by some dolphins we have to get out for a short break. No better place to do that than in Vila do Bispo with a cup of coffee and a Pastel da Nata!