Private surfguide session
If you book a private surfguide we will always try to match the conditions as good as possible to your surf level. Obviously we can not create (good) waves. But we do know where and when to find them. At the best spot at the best time.
June got some amazing surf, now summer really kicked in with some more wind and less swell. But that does not mean we can't still have an amazing surf?
What more can you ask for when you're walking together with your partner down to the beach towards beautiful empty waves? West coast days and Amado really showing her pretty side today. Stoked as always: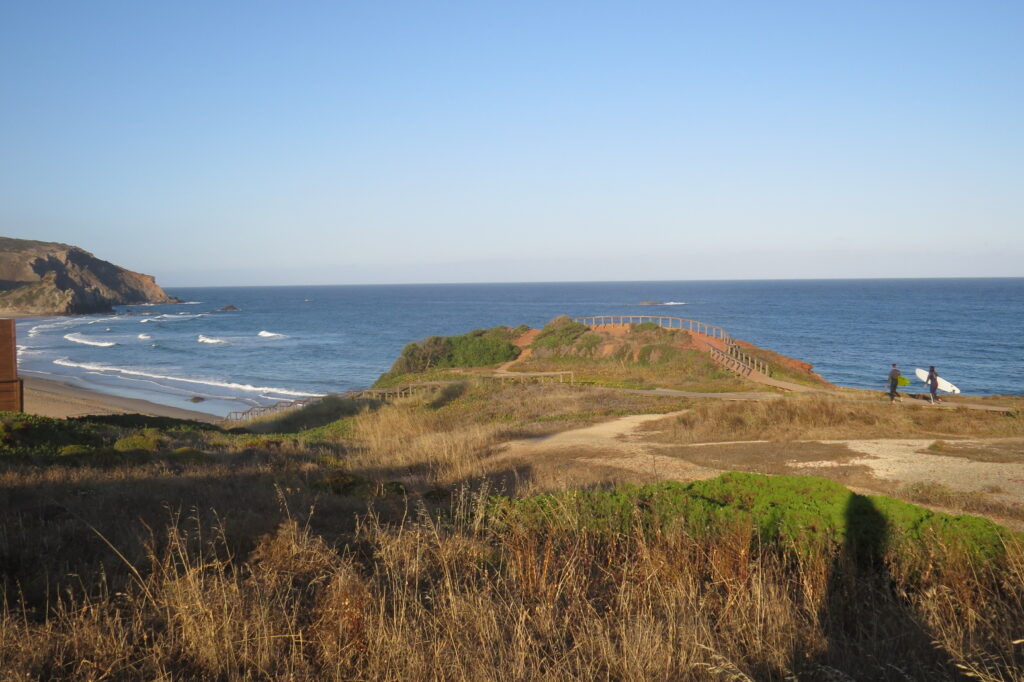 Just get better
One of the best lines ever heard from a good friend- then partner in crime- as a surf coach. In every single way he is right. But there's a catch. If you surf every day some of the things you do will actually improve. Like your wave knowledge. Or your paddle condition. Maybe your wave count too. But there are a few things that won't ever get better if no one ever tells you.
A super good way to give your surfing an absolute instant boost is to book a surfskate lesson. Obviously we don't teach you. We just guide you to the guy who does and skate together with you.