Dream session
Every day is different, every wave is different, and every session is different. I hate it when people say 'no highs without lows' – Why can't we be on a high all the time? I would be stoked with good waves all the time, I guarantee you that. Fact is, we get more stoked if it's not epic all the time, and when it all comes together, you are extra excited. Surfguide Algarve has a few "sort of mega-"VIP guests on board for a few weeks in a row. They requested to get a surf photo session with Massimo when the waves are good. Obviously, this puts a little extra pressure on the forecast reader (mr. Surfguide Algarve.) But with a little help from mother nature, we get the ultimate dream surf session at Zavial.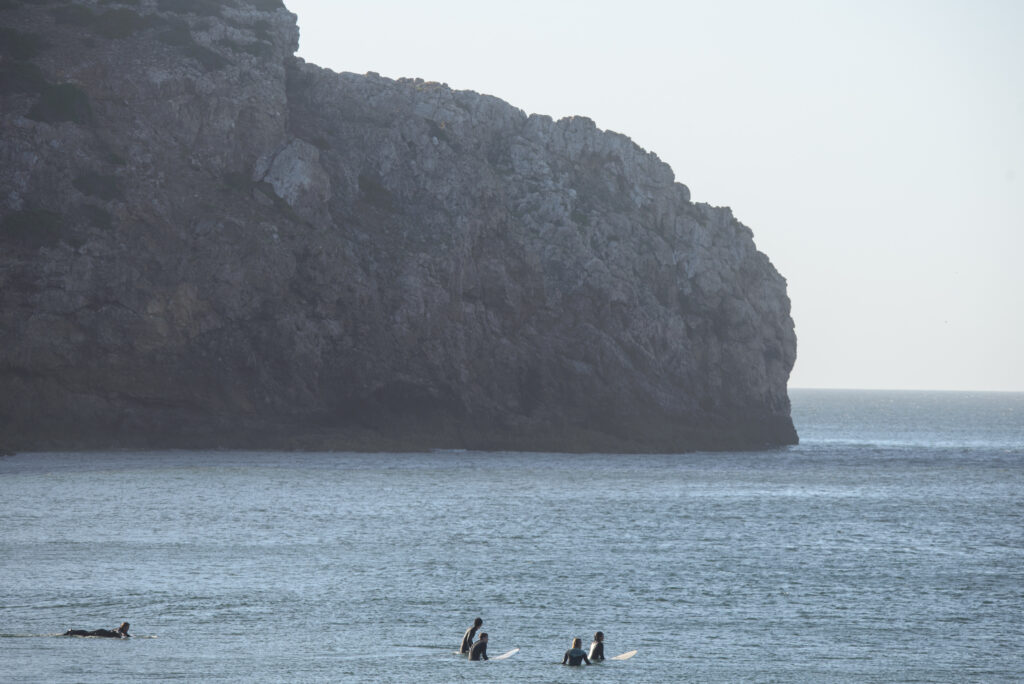 What more can you wish for?
The crew consists of mother-love, who surfs on a very regular basis. Is in absolute killer paddle condition and surfs a custom-shaped board by our local hero Uwe Kluba. Her son and his best friend. Both undestroyable teenagers with a good few hours of surf classes under their belts. With an offshore breeze and shoulder-high waves this set-up is really the best set-up for a dream session. Let the pictures do the talking: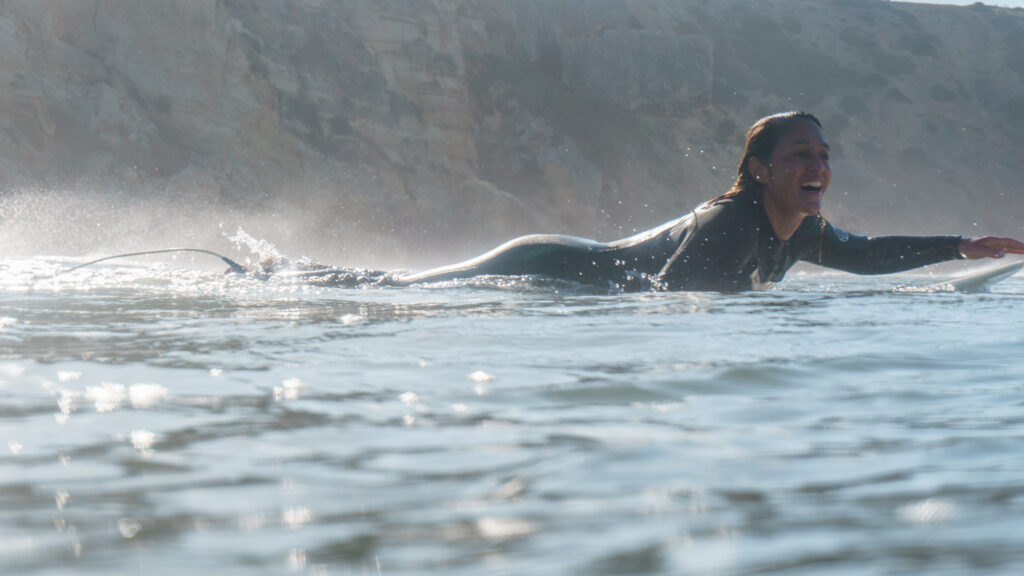 We celebrate the super long amazing surf session with a pastel da nata while the beach is filling up with surf-schools and other surfers. Would you also like to join us on one of our Surfguide adventures? And would you like to book Massimo with it? Let us know and we'll make it happen!