Empty waves
A wave can be super epic, but if there are a milion surfers on it, it aint much fun. Good thing there is not many epic waves in the summer in the Algarve in the first place. That does not mean you can not get an epic session! Today we have two stoked british surfers on board. One on a 'funboard' 6'8 and the lady on a 9'2 single fin longboard from our local shaper & friend: Bob's board. The expectations are low, the stokes high & the waves turn out to be really good. (For summer).
Now to find good empty wavs in amado at this time of year, there must be something wrong. It might have something to do that the surfguide algarve trip starts yet again when the rest of the world is not even up for coffee. But the results are there!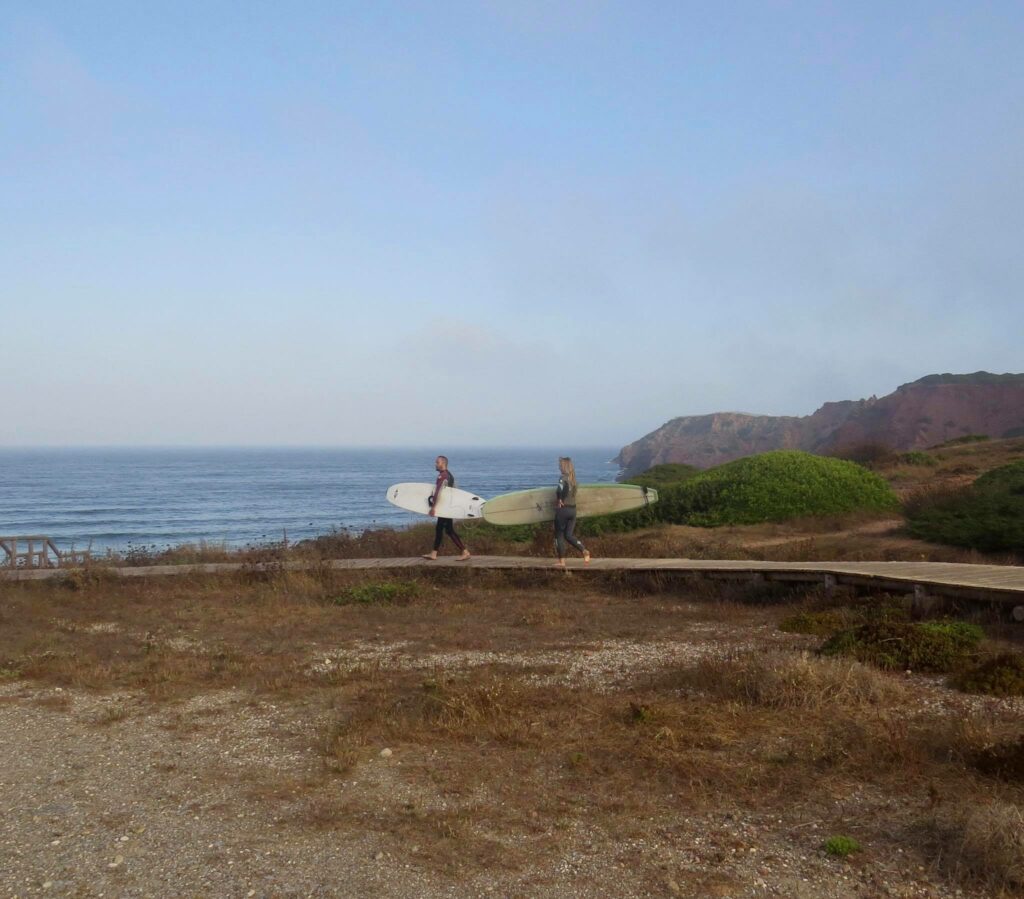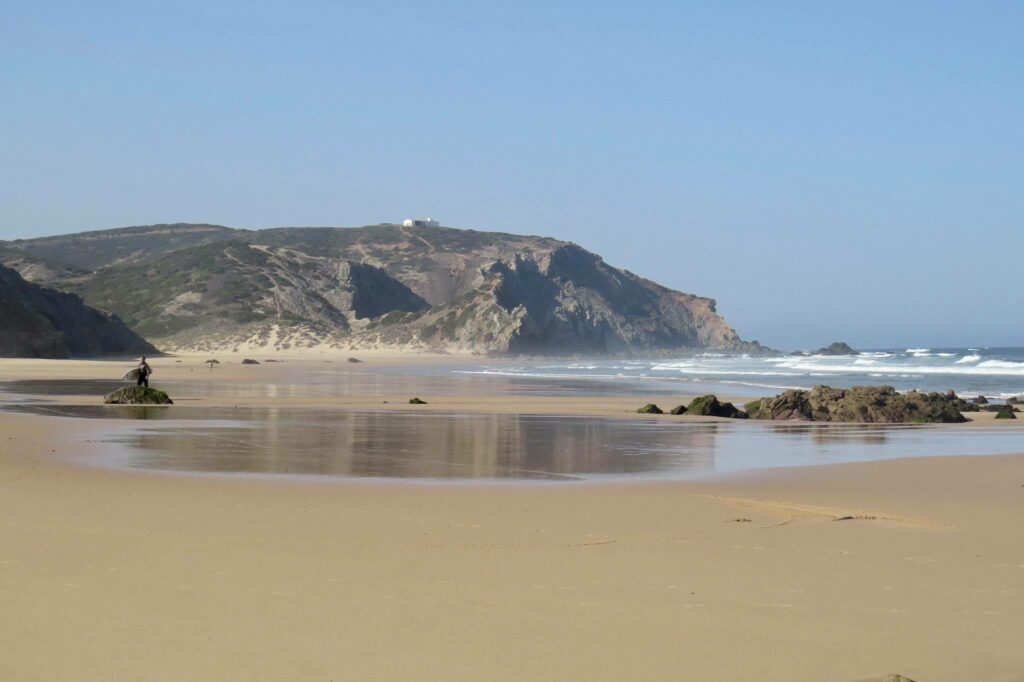 Good vibes & good waves
With a summer forecast: (Small period and small waves.) It is always a roll of the dice what you get. It can be super fun in low tide the day before, and the next its totally sh*t. Not completely true of course. We know where the banks are good/bad and what is going on. But we just take a more calculated guess with a lot of years of doing the same thing. Our calculated guess gets us usually the best waves. And with you as company – good vibes.