Good vibes (guaranteed)
Nightmare of every surfer: You get to a (for you unknown) spot and the vibes are bad. There is plenty of reasons to think why this can happen. (Local) guys can be on edge because there are too many tourists. Or maybe the waves don't really live up to the expectations and the surfers are disappointed. And in some cases when the waves are absolutely on fire, the atmosphere in the ocean can get competitive fighting for the best waves. Obviously, it is our aim as a surfguide to keep you away from all bad vibes and bring the good vibes. We normally surf at a little bit different times than the masses and we hardly ever surf on the main peaks. And this works! The Algarve has so much spots and beaches that we almost always score waves with only a few people in the water. (Not guaranteed but the good vibes are.) Today we get an amazing session at Praia Castelejo, just behind our house in Vila do Bispo with good vibes and even better waves. Enjoy the surf pictures.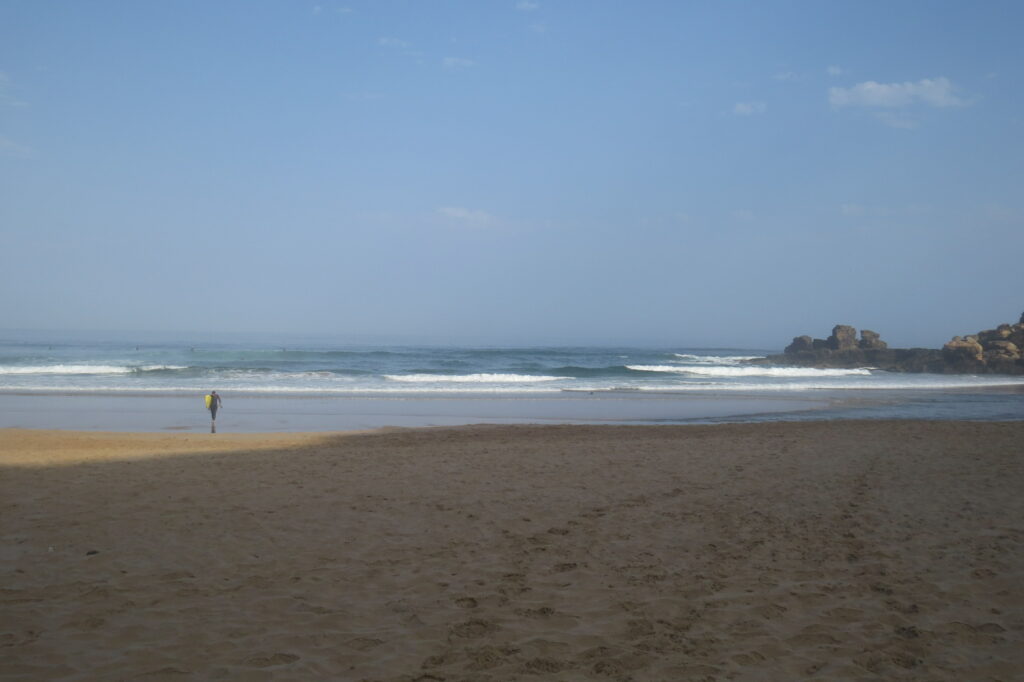 Better waves
"Whats the best time for surfing?"

many many surfguide guests.
What's the best time to come to the Algarve with the biggest chance of scoring good waves. Good specified because we have waves almost every day of the year. In general, it is safe to say that good waves will come more likely in autumn, spring and winter. And that makes the summer less ideal for your chances on good waves. Or is it?