There will always be that next wave
The Surf Guide crew goes out almost every day of the year. Big, small, offshore or onshore. There are only a few types of conditions that really make the surf close to impossible. By the looks of it we get a few days of just thát. A lot of south west wind (onshore everywhere.) With a bit of a swell as well. Very unfortunate for the people who are in the Algarve right now. But than again, we have some epic surf conditions prior this event. So: Surf like it´s your last session!! Do not hold back and go all out. Todays Surf Guide session brings us to Tonel in Sagres. A sweet soft offshore wind. Head High waves with a nice period. Very good conditions to just surf until we can not anymore.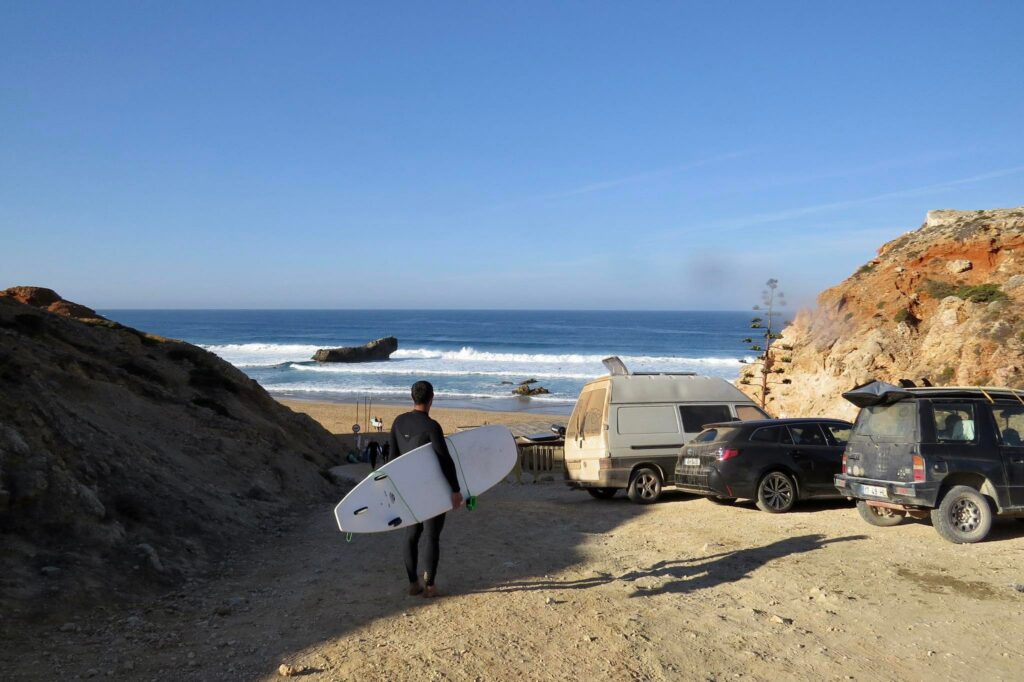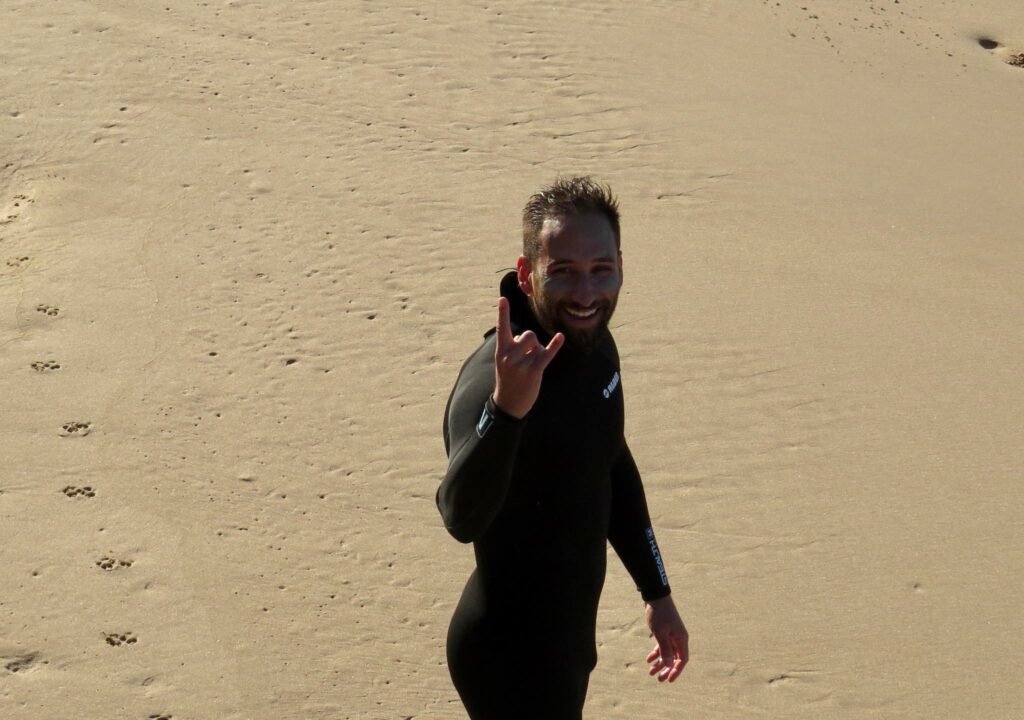 Algarve watersports
If you think surfing is the only sport hot in the Algarve you can not be more wrong. There is a lot more (water) activities going on around us. Very often we see fisherman on the rocks catching our ´prato da dia´. (Catch of the day.) But more often the other sports are a little out of sight. The kite and windsurfing usually happens on different spots. But you do get some sailboats close to the surfing beaches. Creating epic images like this one: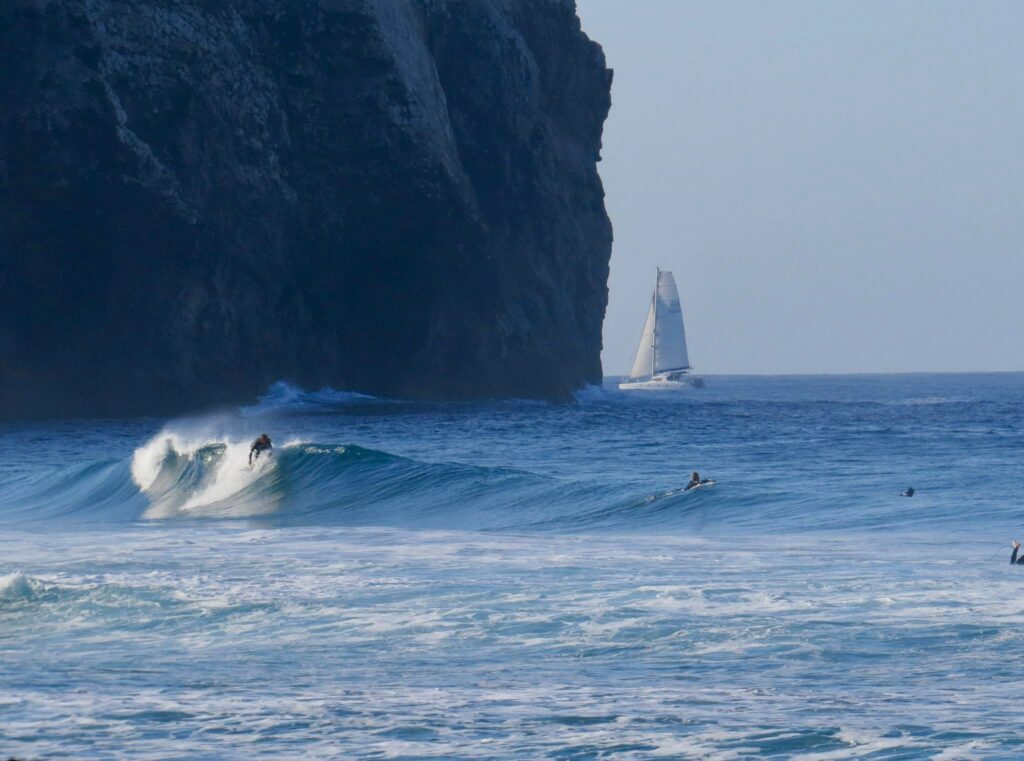 Do the right thing, go left!
A beach break like Tonel, provides often right and left hand waves. Most surfers are ´regular´ – left foot in front on the surfboard. Making a left hand wave (back to the wave.) a little bit harder to negotiate. This is a very personal thing because my ´backside´ or ´backhand´ turns – on a left wave, are much better usually. So if there is a left like this: