Beautiful Bordeira
If you have never been to the Algarve and want to see what it is really all about I suggest to take a little drive to Bordeira. It is beautiful. Because you can park on the top of the cliff/dune and look out over the long sandy beach all the way towards Arrifana, the view is stunning. And at the same time it is a great spot to check out the waves. With great wavs on the forecast for the upcoming days and today very mediocre surf on the charts we find the beach absolutely deserted. Mediocre surf in the Algarve is often 100 times better than surf in let's say ' The Netherlands'. Or Germany, the two countries our guest of today represent. With the right mindset we make this surf guide session into a super good one. A complete private beach, more waves than we can take: Stoked!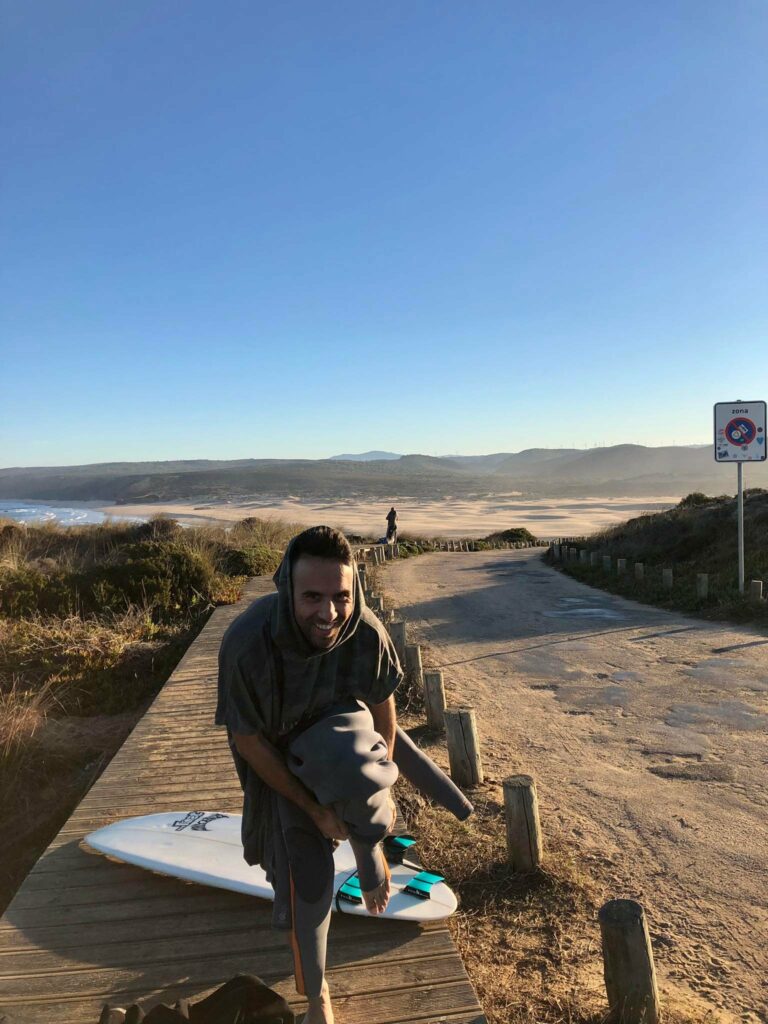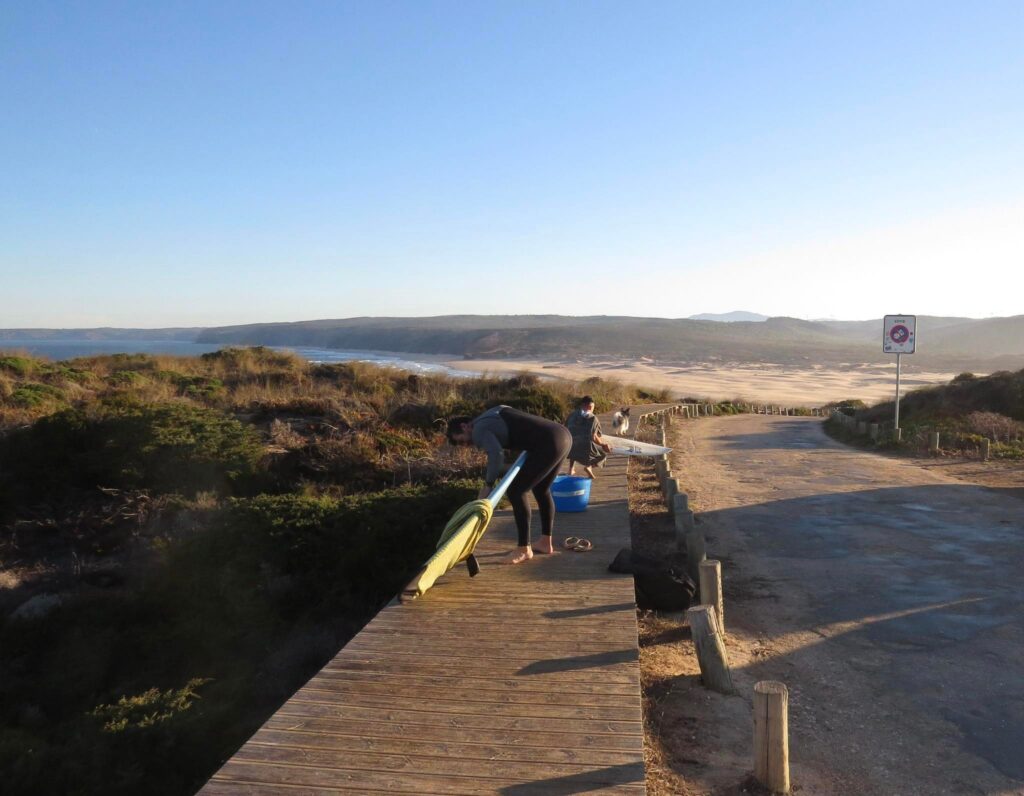 Its always better in the water
Many times when the expectations are on the lower side and you look at the waves, it does not look amazing. You might see the odd surfable wave. And for sure it will get you trough the tough time getting in your wet cold wetsuit. But alsmost always the waves look better when you are paddeling out. It might have something to do with the fact that when you look from your board up, the waves appear a lot bigger. Or maybe it is because you are not looking from top- down. Whatever the reason: Today is no exception. The waves looked ok from top but appeared to be very much fun.