Big stoke at Cordoama
If you have never been at praia Cordoama, it is beautiful. High cliffs and a long sandy beach with big rocks scattered around. Like most beach break on rocks the sand moves around a lot. This results in sometimes amazing surf and other times just pure close-outs. The Surfguide will know when to go there for good surf 🙂 But to see the beauty of the place you can visit her anytime. Just dive trough Vila do Bispo and keep following the signs. Today we got a nice little crew of 3 stoked surfers, a soft offshore breeze and a playful fun swell.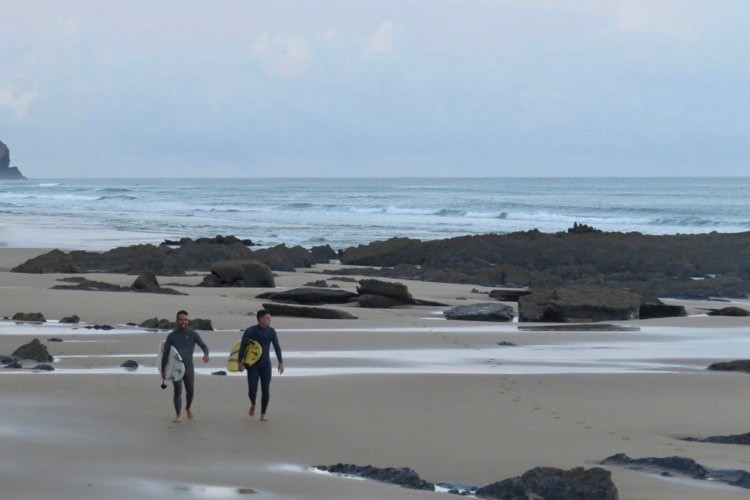 Private Peak
What is better than sharing super fun clean waves with just a few friends? While you paddle back your buddy gets another one. Paddle in for the same, split the peak orrrr just call party wave and ride it together!