Longboard Surf Guide Mission
It is like a forgotten song that you hear on the radio. The unit plays bad music and commercials about 99% of the time, and than, all of a sudden, that hidden gem. Today we get one of those lucky moments. We get a Surf Guide Request for a Longboard mission. *Not to be confused with a longboard lesson! The dude is flexible in his time, what helps a lot picking the best conditions. And the result is what you see on the pictures. You almost forget how much fun it is to just glide down the line on a perfect small wave. The Algarve is paradise in general. This winter is no exception. A little bit less busy in general giving us time for more celebrations.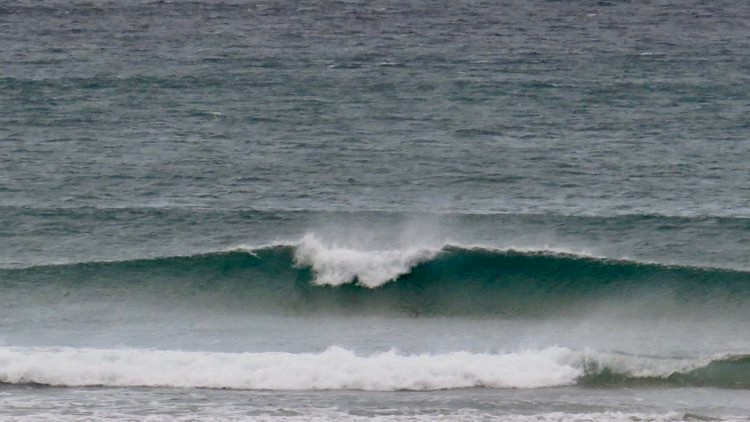 Perfect Small waves with offshore wind
Wait, did someone say small waves? Miss Surf Guide Algarve likes the sound of that! Armed with her 8ft foamy. *She knows how to surf different crafts and always prefers this one. Ready to catch anything that comes her way. With her leading the way our guest and his 9ft longboard get the whole beach and lineup for themselves. Meanwhile I try to shoot a few pictures and entertain the little one.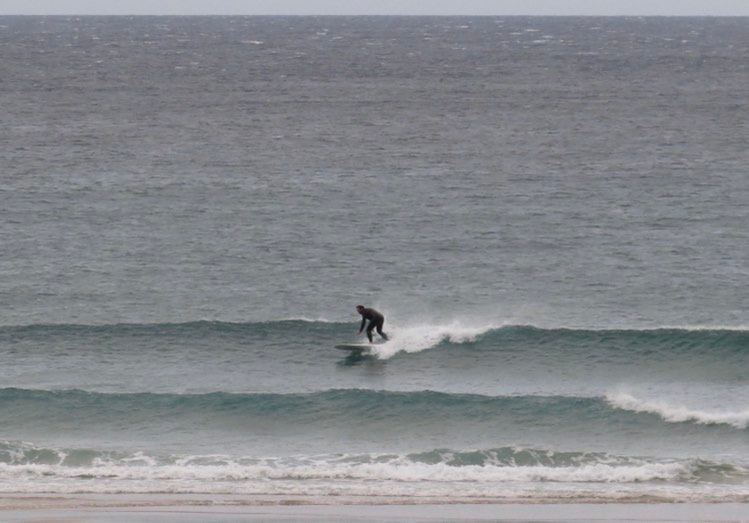 We celebrate every day. Some days a little more than others. When Storm *our daughter, gets one year old we simply do not know how to put all the celebrations in one day. So, we dont. A few days after her official birthday we celebrate one more time at our friends SurfSkate ramp. While a bunch of friends enjoy a drink in the sun we work on our surf technique. And the one year old? Well lets say she enjoyed as well.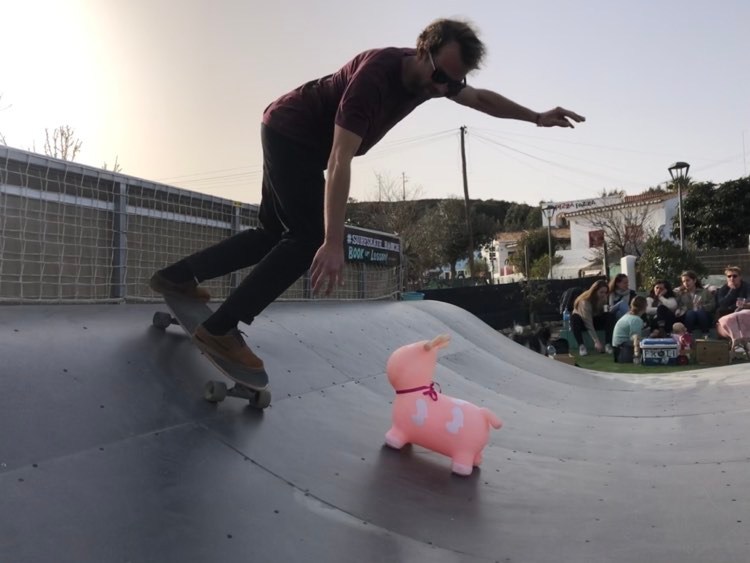 We spend hours on the beach and if there is energy left we will go for a hike in the beautiful nature behind Vila do Bispo. But it is for sure also epic to just be home. Make some nice food. Put on some nice *hip hop, music. And just celebrate.