How to Improve your surfing
Every surfer likes to improve his or her surfing. Obviously there is absolutely nothing wrong to just go out and enjoy a surf session without thinking about getting better. 99.9% of the surfers is not training for a competition and wants to improve purely for his or her own personal pleasure. It is just not fun if you stay on the same level all the time. 
If you come surfing with Surf Guide Algarve you will share the stoke, be sure you are on the best spot for your level to improve your own surfing, but from there it is up to you. And this is in most cases exactly what you want!
A surf lesson, or advanced surf coaching, puts a lot of pressure on a surfer. Plus it costs a bit of cash.
In an average surf session you only get so many waves. And only a few of those are good waves. The surf coach will be able to give you a lot of good feedback and tips looking back on these waves. But it will take until the next session before you have a chance to take those tips into practice. Plus every wave is different, so what he told you yesterday, may not apply on the waves today! There is a solution, it is called Surf Skating.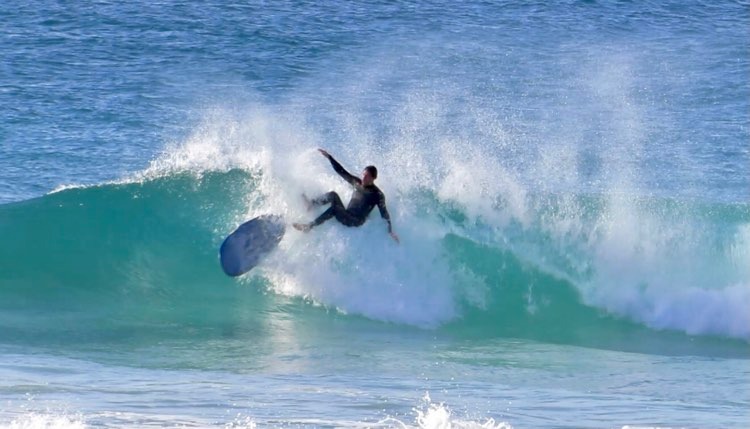 There are many very good tutorial videos for free on youtube about how to improve your surfing with the use of a surf skate. We got a top of the range model as a present a while ago, a Smoothstar. Just like surfboards there are a few different brands with small differences between them. But lets not focus on what board to get. 
The problem with the videos is that when you go and practice on the parking lot in front of your house, it does not help your surfing a whole lot. Why not? There is a few reasons, but the most important one is this. There is no skilled, trained eye of a professional telling you what you can improve and how you can achieve that. Plus a flat surface does not feel like a wave, you can still learn a lot on a flat surface do. 
We will Guide you to the best guy in the business
What if we tell you there is a place with a modified skate ramp in the shape of a wave. Owned by one of the best surf coaches that we know? By practicing on the Surf Skate you can perform the same manoever over and over again. When a move goes correct it feels smooth and easy. *and often looks like that too. With this muscle memory you will perform that same move the next time you get the chance in the water.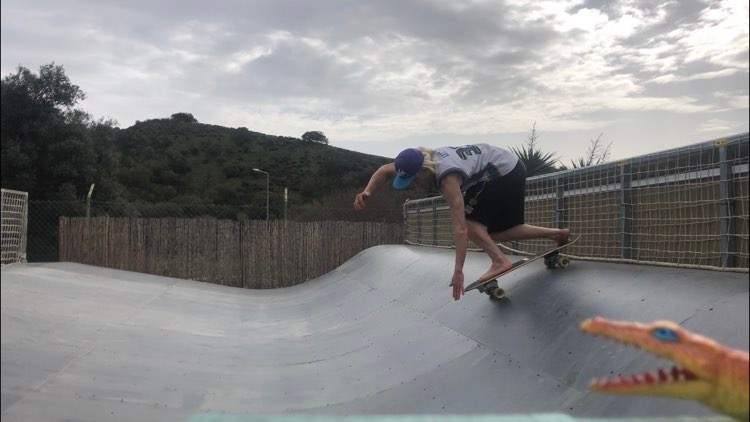 We will go for a Surf Guide adventure together. No pressure, take nice waves, enjoy, have fun. Once you feel like you are back on your highest potential or just ready to take your surfing to the next level, we go to the Surf Skate ramp. No need to say that Surf Guide Algarve does not coach you, the owner of the Surf Skate Ramp does a 100 times better job. We will just come and share the stokes.The next Surf Guide session you will be a better surfer, guaranteed.