Empty perfect barrels in Beliche
That the beach of Beliche is very much capable of providing very good surf is no secret. However, normally when it gets good here, it is also very busy. Our mission is to surf it together with you when the rest of the surfing world has not yet figured out where to go yet. This morning we score perfect waves in Beliche with just the surf guide algarve crew. We score the break before it gets to out of control. Some perfect barrels for those who are ready.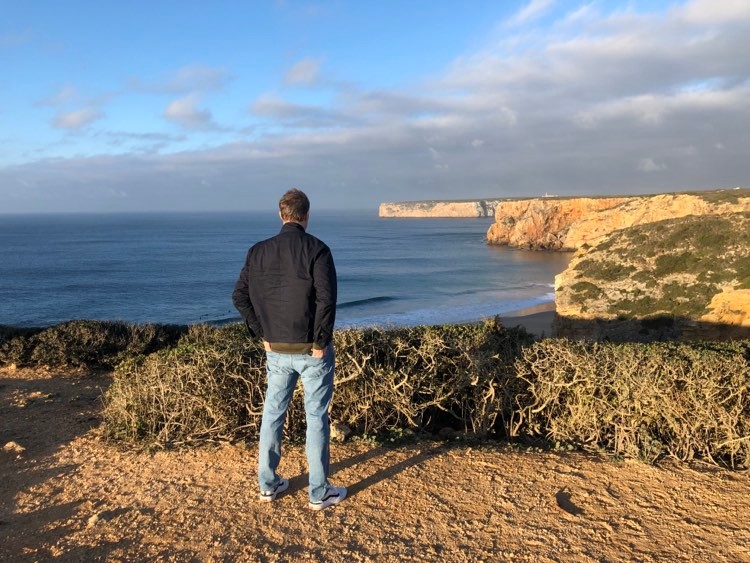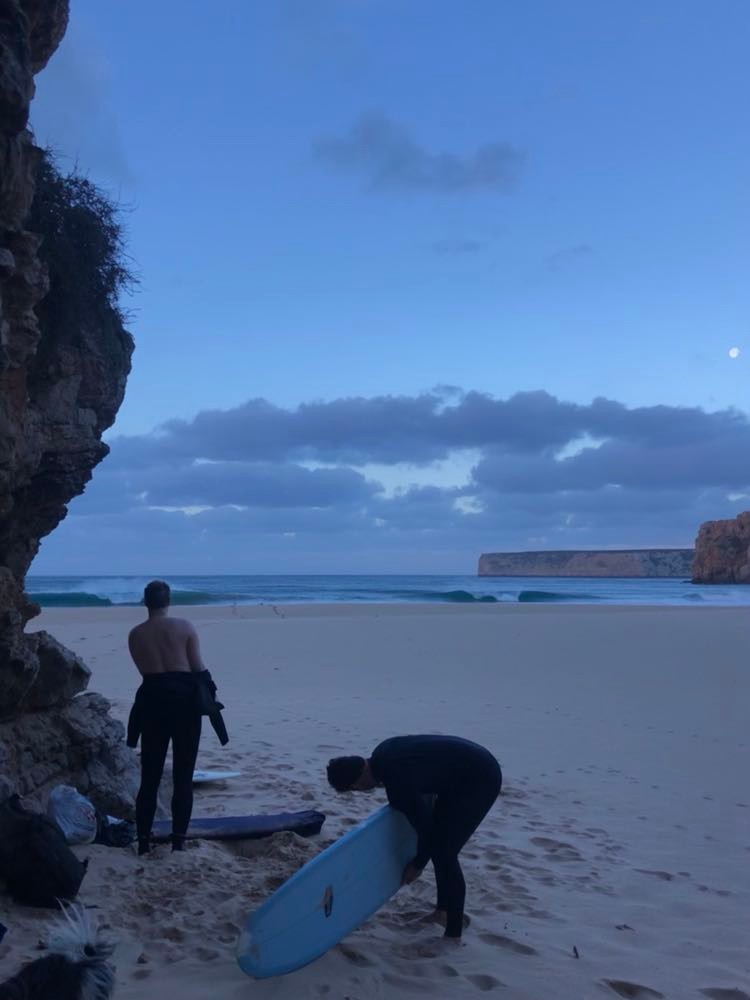 Private Surf Guide session
There are a few options to surf this morning. The boys agree that they did not come to portugal to surf small easy waves and are ready for some more adrenaline. Beliche is the place to go. They are in for a treat. Offshore wind, no one out, head high waves with a good period.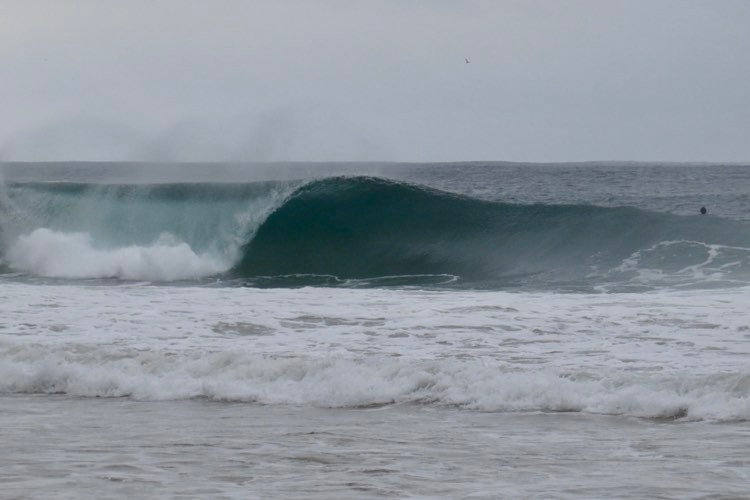 While we surf there are a few more people joining the party. Including a father and his son. (Possibly from the UK but not 100% sure.) Very nice guys. Super stoked and respectful. The dad paddles in like what seems to be an impossible wave. He paddles so incredibly hard that he does make the wave and disapears from view. Later I learn that he has a little secret weapon attached to his feet: He is a knee boarder and they use flippers. Whatever you floating on. With good wave knowledge and the right stoke it is all the same. Look at this guy!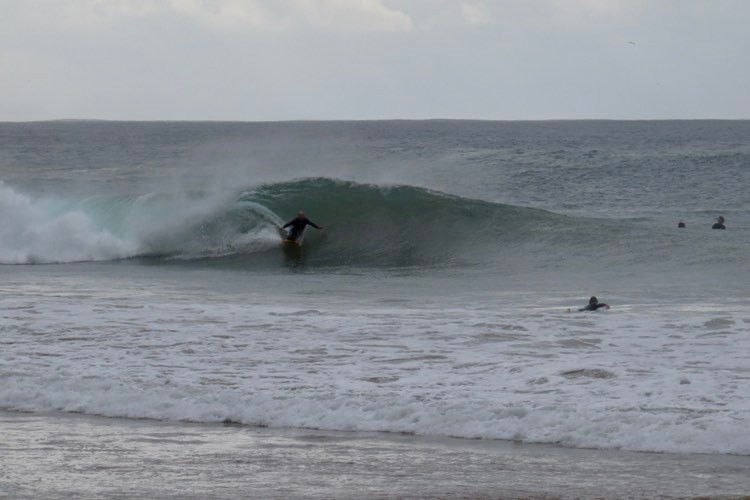 Beliche takes a lot out of you. The paddle is usually not so crazy if you time it well. But somehow you do spend paddling a lot. The peaks are shifting. Getting into position. Taking many waves. And then there are the wipe-outs… A perfect wave and a horrible wipe out are very close together when you are surfing Beliche. This guy broke his board on this wipe out. He deserves a spot in this blog.