Surfing Barranco with Surf Guide Algarve
Barranco or as we like to call it Hippie Beach, is not your every day surf destination. The problem starts with the road. If you took the correct road the chance is still pretty big you will not find what you are looking for. Barranco has her own little secrets and a very bad sense of humor too. Good for you we drive the road many times a year and know exactly when to surf Barranco. I guess we are the Surf Guide for a reason. But when you get a good surf in Barranco there is not much spots in the Algarve that compare the ride in this spot. Surfing a wave here is special. Hard to describe why. But maybe some pictures will show what I am trying to say.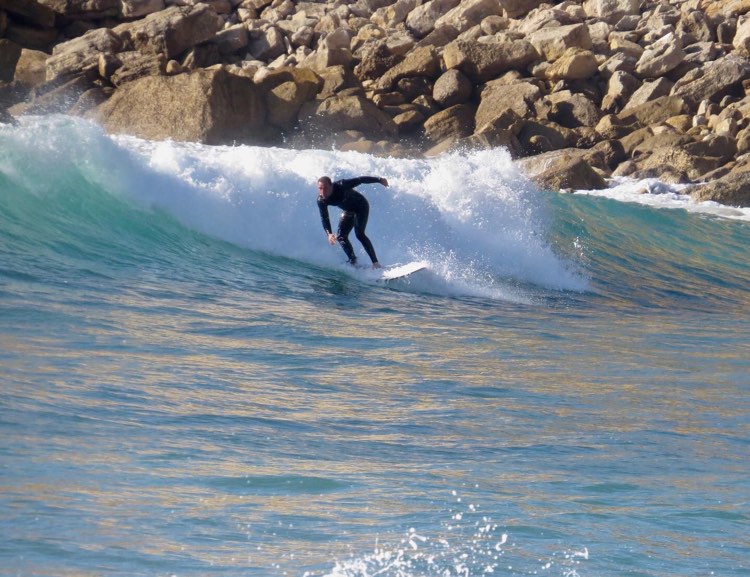 Even when the surf is pretty easy to read with only our little crew of 3 people in Barranco. The surf is not the same as in Alaia Bay in Switzerland. You actually need to paddle for waves and every wave looks a little different! The good thing is this dude can actually surf in the ocean as well. It is a pleasure to share the stoke with someone like this guy. Used to be very far from the ocean *next to the wave pool in Switzerland.
Stoked to be part of the Surf Guide adventure. And obviously even more psyched when he is catching waves like this.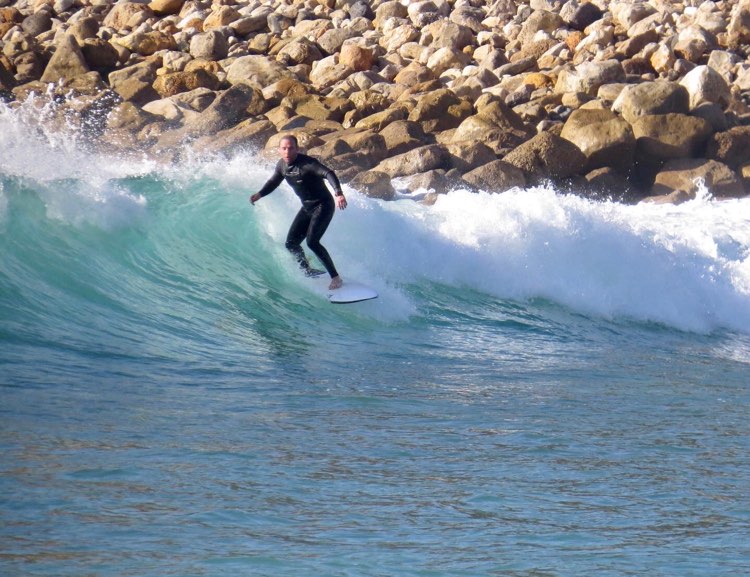 Hippie beach also fun without waves
So how is it possible that every time we arrive to Barranco it is full with campers and there is no one in the water? The answer is more simple than it looks. Most of the temporary habitants of Barranco do not actually surf. There are a few exceptions but in general they do not surf. But the hippie beach is also fun without waves. Lets not go to deep into detail what the others do there. But we really like to go for a little hike, walk the dog *and the princess, and enjoy the view.