Super Fun Surf in Porto de Mos
I hear you think. Is surfing not always super fun? Sure it is. But there are different categories of fun. When you try to get barrels in Beliche for example. This is a lot of fun, but a little scary at the same time. Today we surf Porto de Mos in Lagos and for some reason I can not explain you, we get the whole surf spot to ourselves, again. It might be that it is a little cold for some people in the morning. Or maybe all the surfers are driving around looking where the waves are best. While the Surf Guide crew basically knows what they are looking for and is in as the first. With tides on our side and the ocean empty, this starts of like a super fun dream surf.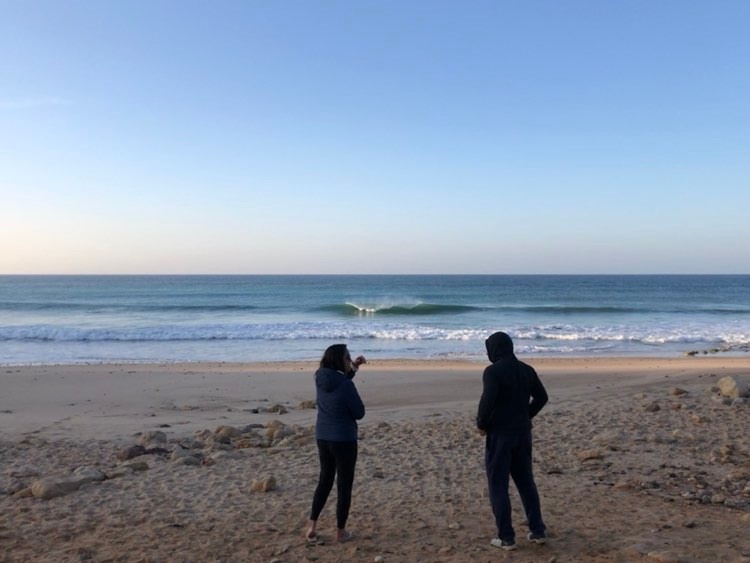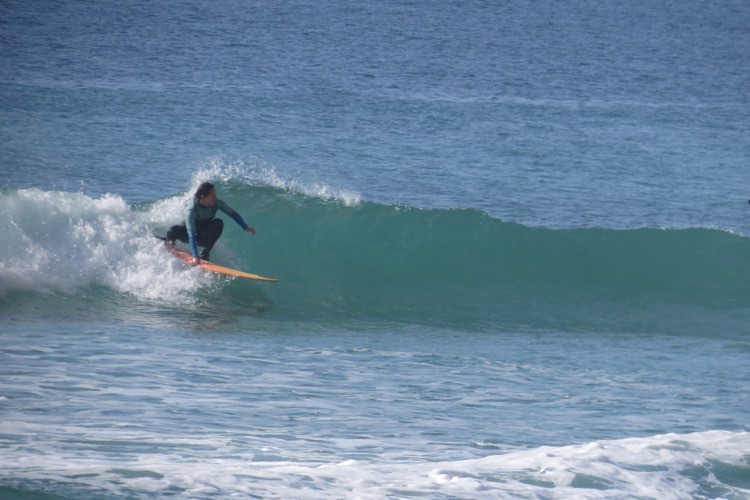 It is super special to share the line up with two other people who are the surf guiding guests. We surf for about an hour and half, maybe a little bit more before slowly a few other surfers start to come. Porto de Mos on a small perfect day like this always brings good vibes. You can for sure shortboard the wave but it suits all kind of surfboards. Miss surf guide Algarve comes to join and share the stoke for a little bit before she goes to work.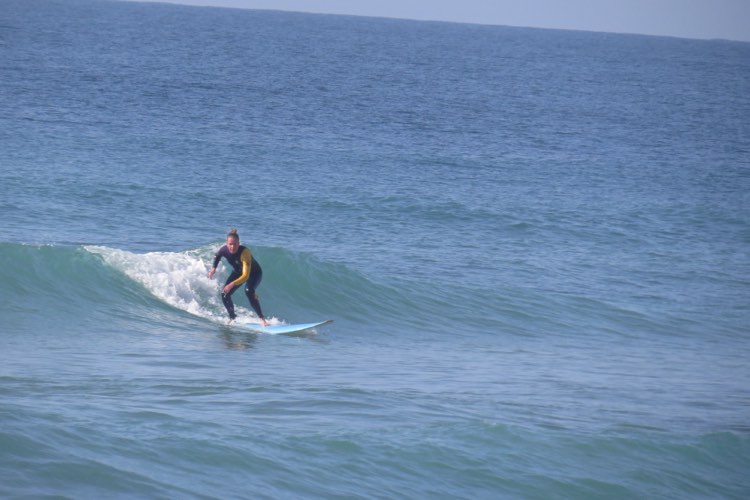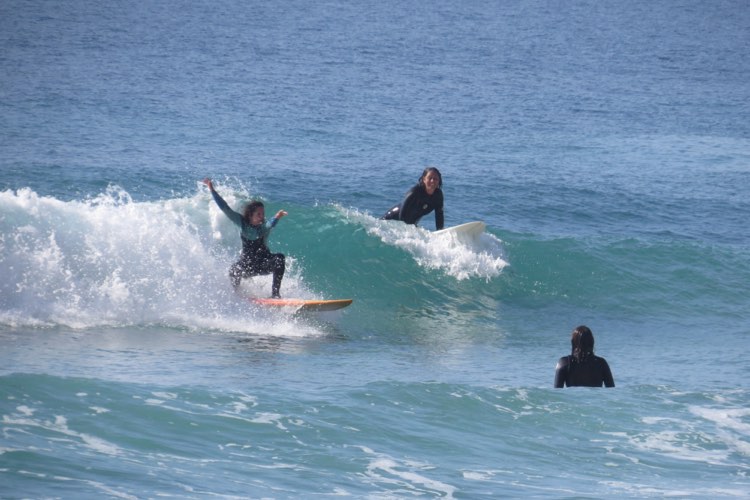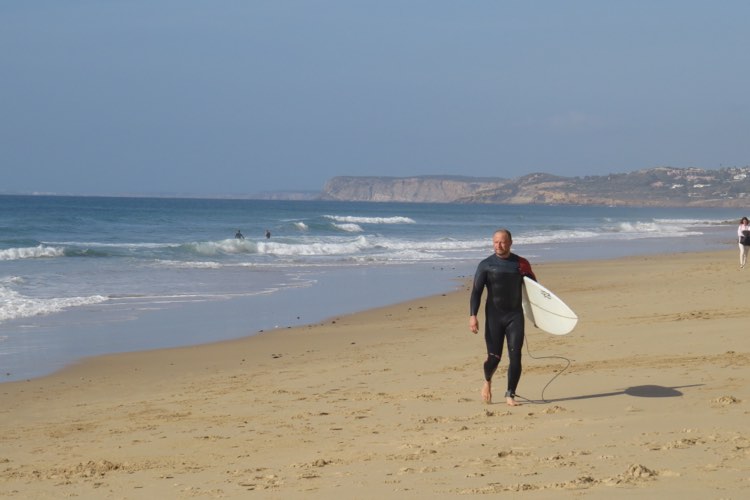 First surf coaching than surf guiding
If you really want to improve your surfing you can take a surf lesson. There are a few different options. There is not one best method. If you want to learn how to catch more waves, you need a instructor in the water. If you need to finetune your technique of your topturn, you will benefit from video coaching. And if you have your lessons and know what to work on. That is a good moment to call us and come surf guiding with Surf Guide Algarve. We will try to take you to the best waves so you can practice what your coach told you on your own ritm. No pressure just surf.