First Surfskate, after shred small surf in Zavial
There is no better surf training than surfskate. It sounds maybe funny, but to me it really beats a surf coaching session in the real waves. On the surfskate wave you will make the same mistakes as on your surfboard. The difference is, this wave is static and you can try over and over again. In the real surf every wave is different and you only get a few chances every session. The coach makes a huge difference too. Our friend is an absolute pro and knows exactly what to tell to improve your surfing. *and skating obviously. If you stay for a few days it makes sense to first get your feet in the wax. Surf a few sessions with the guiding crew. When you feel good to take your surfing to the next step we book a session at the surfskate ramp. The next day in the water you will feel the difference guaranteed. We get a nice fun surf at zavial the day after our surfskate training. Fun small surf where we all shred a lot of waves and try our new learned techniques.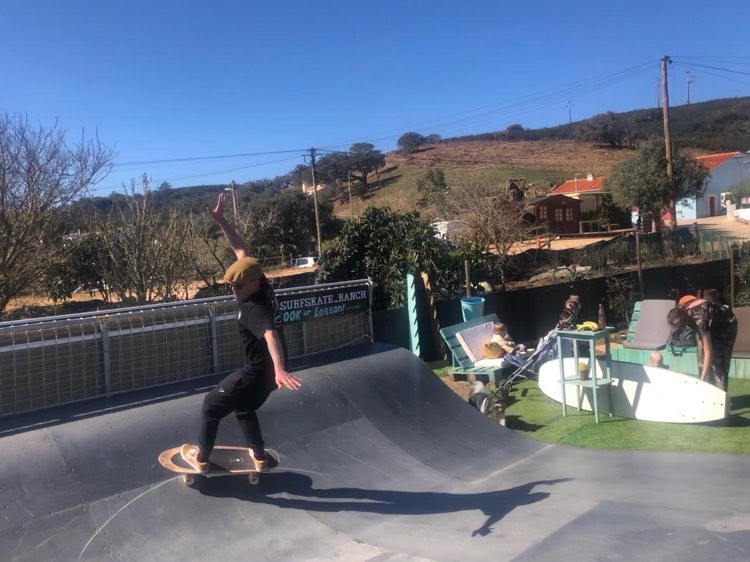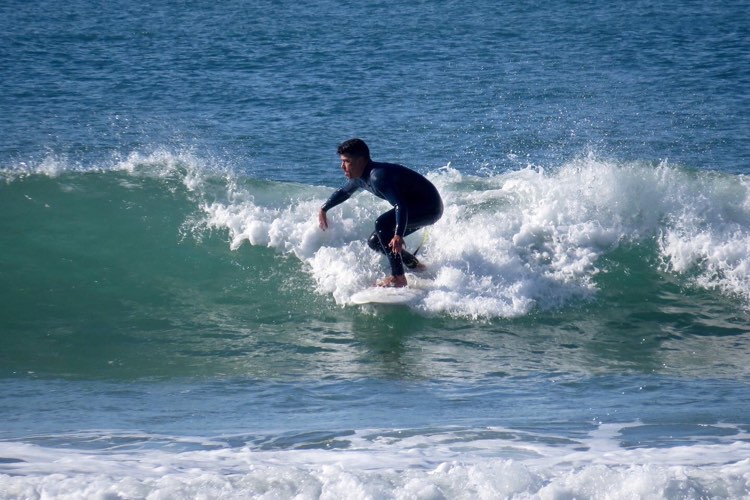 Surfskate is very functional training for surfing, but its actually fun too. Especially when you can share the experience with your friends *and family. The sun is out, afternoon skate session. The families are in! The boys go wild on the ramp while the rest chill in the sun.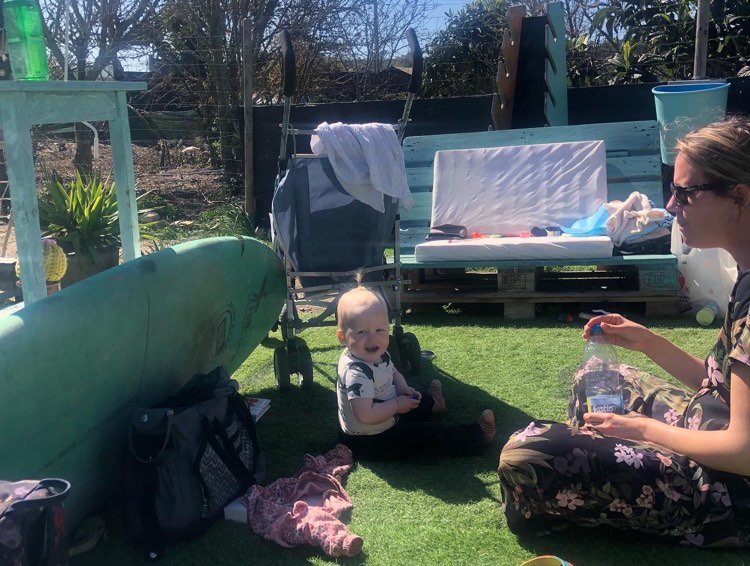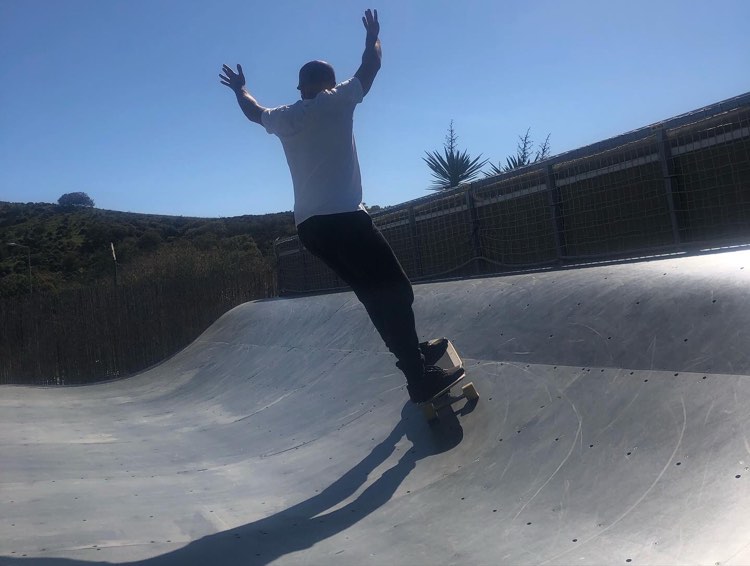 The next day the pressure is on. A little pressure… Especially on the surfguide. The crew wants fun rippable conditions to try out the new surf techniques. So it needs to be powerful enough to do turns. But not so powerful that you only catch a few waves in one session. Zavial is the answer. We get amazing fun waves with a light offshore breeze. Sunshine, good vibes and fun waves. What more can you wish for.