West coast Amado surfing in Winter
Algarve in winter we do not surf the west coast very often. The swells are big, the wind offshore on the south coast. Plenty of reasons to stay away from the big West coast. *Where we surf a lot in summer. 
If you book a full week of surf guiding it is nice to surf a few different spots. We hardly ever surf the same beach two days in a row, so this is not something we have to look for. But we have not surfed the west for a little while. Our surf guest who returns many times a year did not surf the west coast in the now 2 and half week she is here. And she loves it. In her own words, I am a west coast lady. So when the morning finally comes that the swell is a bit smaller and we go to Amado Beach she is stoked!! The waves on the west are just a little different. The sun rises from the beach side. It is all just…West Coast. 
We move on time so we are sure we have the good tide and we are in the water before the new big swell will hit us. It is pretty normal to arrive as the first surfers on a beach for us. But to arrive in Amado with not a single car or campervan on the parking, it feels weird. The waves look fun and we go in straight away.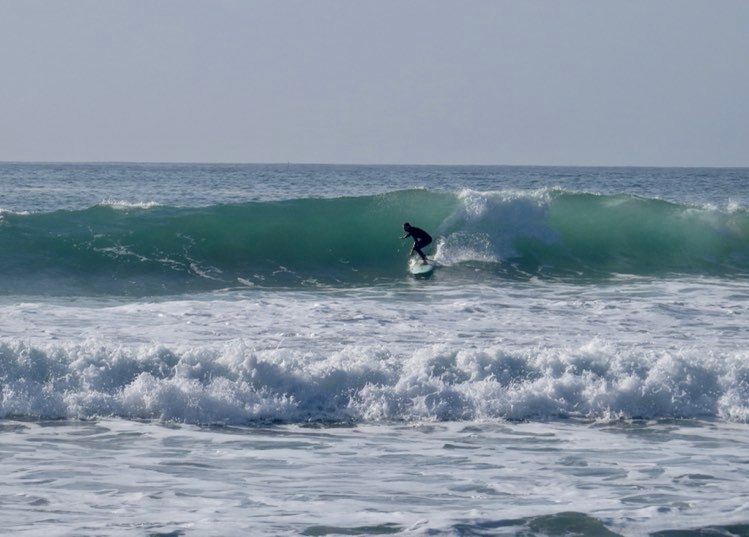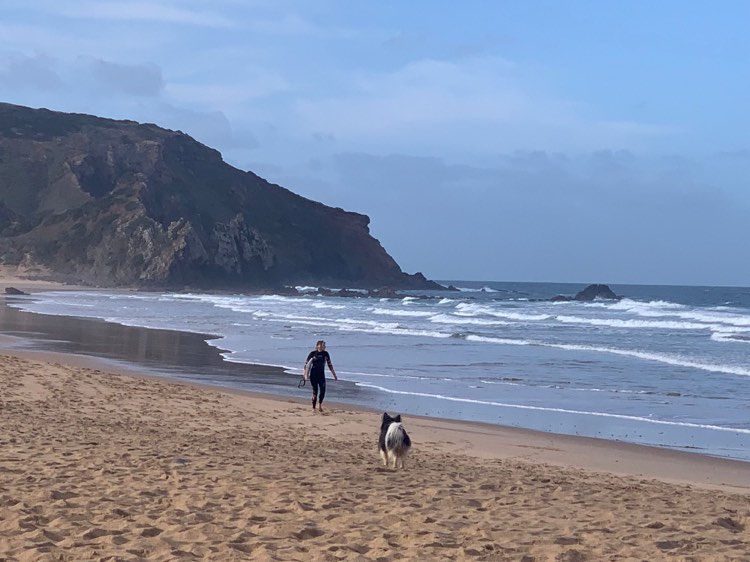 The surf done early sets you up for a great rest of the day. Are you going to chill and get another session? Or do you need to finish some left over work? Or maybe you are lucky enough you can just see whatever you feel like cause you are on a holiday. Lets start with a coffee to share the after surf stoke and warm up in the sun.