Small wave fun at Zavial with Surf Guide Algarve
With offshore wind you dont need a big wave to get a super fun surf session. Today we have two import locals on the surf guide adventure. One dude from the UK and the other from South Africa now living in the Algarve. Both guys discovered surfing fairly recently and both frothing to go whenever the waves suit them. The big advantage over a tourist is that we can just text them whenever the waves look fun. Zavial can get super fun on a day like this and we get treated with amazing small waves. Powerful enough to try a little turn but especially perfect to just get a milion waves in 2 hours time.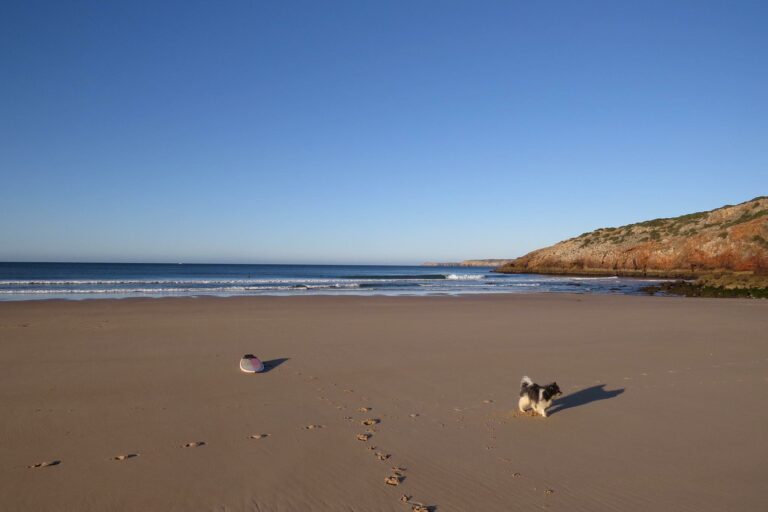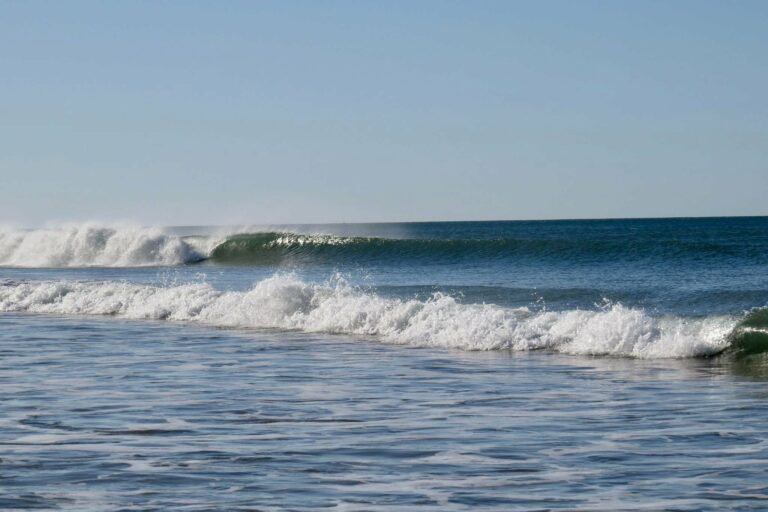 When you think about surfing in Portugal you probably think of sizy powerful waves. But its not always big and powerful. Foam is your friend on many days. Our surf guide guest chooses really clever. A mid length foamy helps him catch a lot of waves. Perfecting his pop up, starting first turns while having the most fun.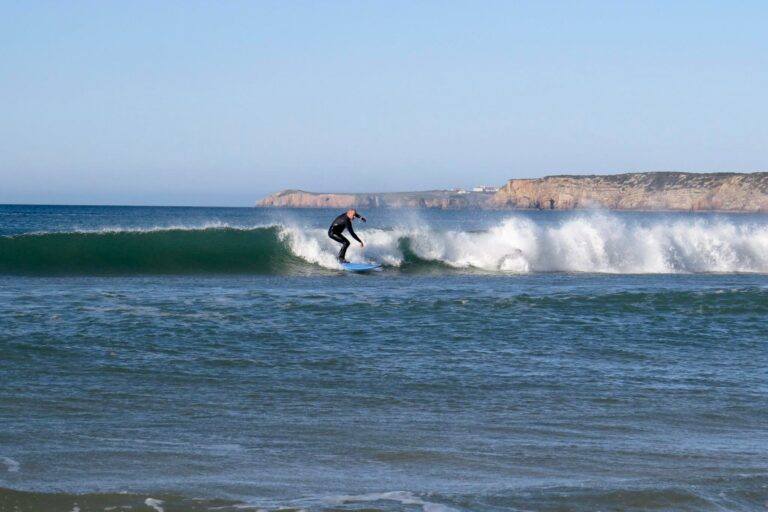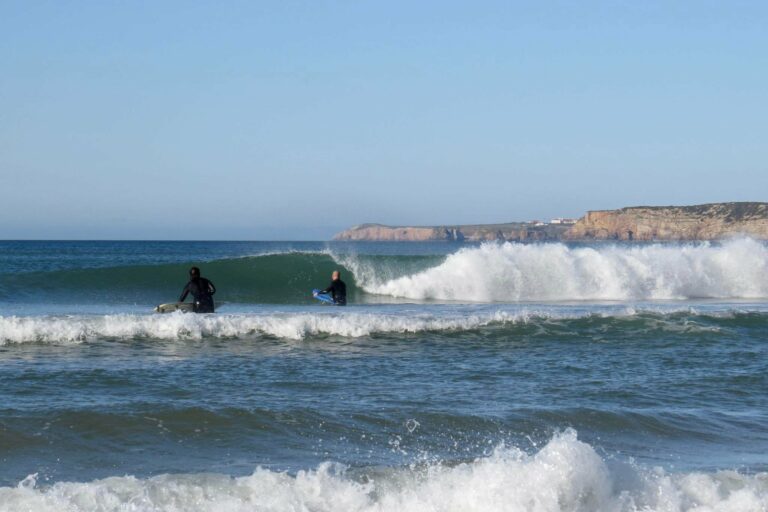 It is no secret the Surf Guide Algarve missions often start of on time. You need the tide and wind in your favor to make this happen do. Some days it is just better to wait a little bit longer. And other days it does not matter so much as there are many surf spots where surf is possible and the crowds spread out. Not today. After a good hour and half surfing the rest of the world arrives. We take a few party waves with the others and take one last wave in. Perfect timing again.