Father and son special surf guiding mission to Castelejo-Cordoama
Every surf guiding day is special. Lets start with that. But today really is a bit extra special. We guided this dude roughly 3 years back when our little one wasn´t even on the schedule yet. Like most surf guide guests he returns after a little while. Now 62 years young together with his son (26). Enjoying life and especially the ocean more than ever before. 
The day starts early in Vila do Bispo, with no wind and a beautiful sunrise. Do you want to start of with some smaller waves or already ready for some more power? Lets go power, is the response of the Father. We check the miradouro on top of Cordoama- Castelejo. This is always a great start of any surf trip, even if the waves do not look great from top. We spot a good looking sandbank with no people on it and mission down to the beach.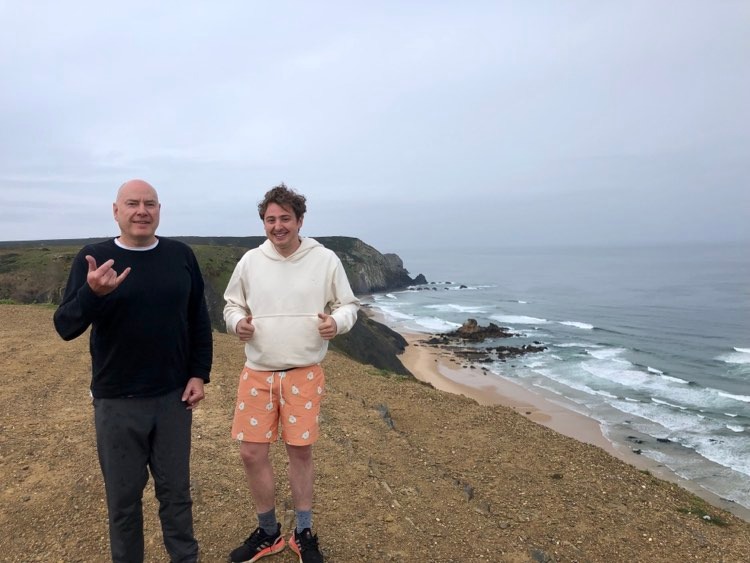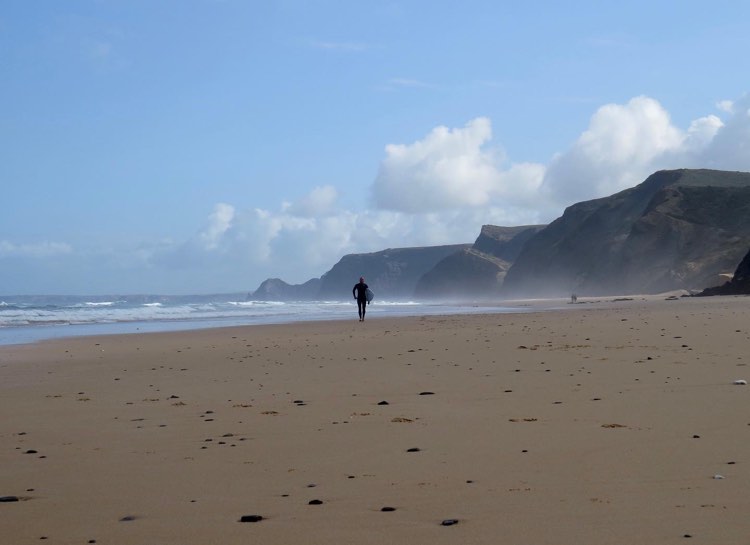 We almost never surf the main break of any surf spot. It is not that we do not want to share. But we just get more waves if we dont have to. All the space, no priority issues. A private peak is what you want. The long stretched beach of castelejo towards cordoama has some ugly rocks where you can get seriously hurt if you dont know the beach very well. Obviously that is where the surf guide comes in. We tell you exactly where to paddle out, what to watch out for. What peak to surf and where to paddle in when you are tired. This sounds good to you? Lets go!