Best small wave session ever in Cordoama with Surf Guide Algarve
That you do not need a big wave to have fun is no secret. But when you see six second periods on the forecast no one expects epic surf. Unless you are a little lucky. Add a soft offshore wind, a ton of good vibes and two guests that dont mind to surf a small wave. And of course Surf Guide Algarve that knows when to go where. We start the adventure on top of Cordoama/ Castelejo at the Miradouro. This is a perfect spot to check where the waves are looking good. Plus you can easy spot if there is maybe even an empty peak. We spot a very fun looking peak with no surfers on it and hurry down the the beach. On for the best small wave session possibly ever.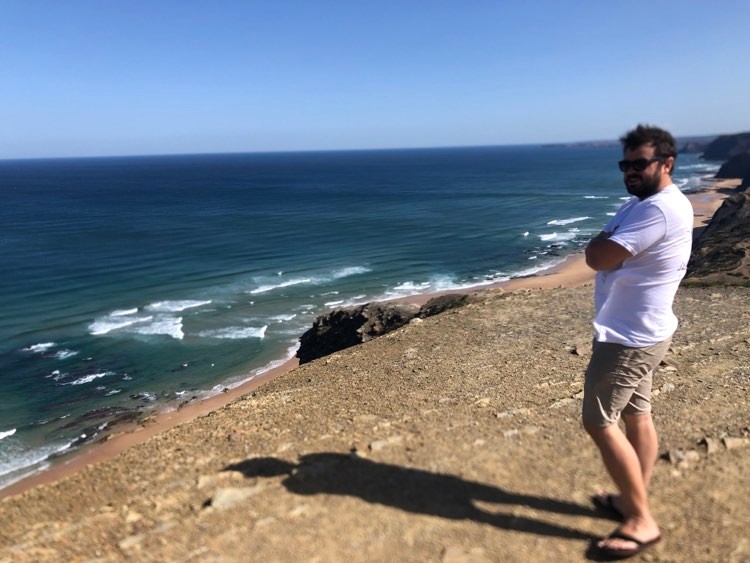 We will see you out there!
Our second surf guide guest is a little behind on schedule. He takes his family to the beach and obviously time flies when you having fun. The tide however does not wait for anyone. We go in and tell him exactly where to find us.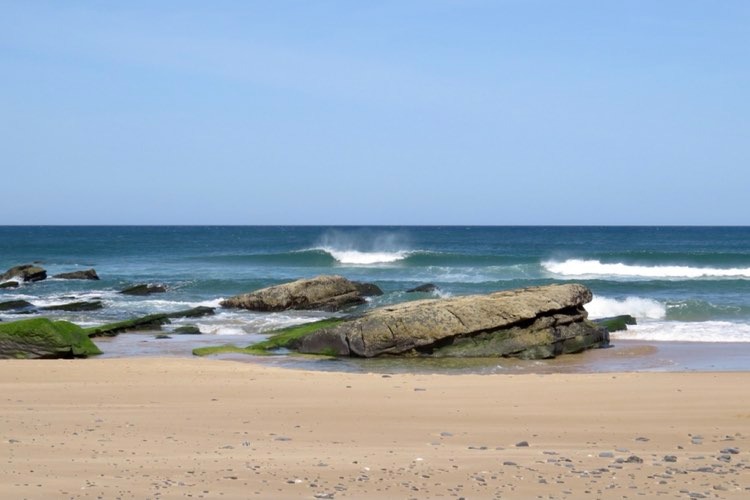 Smaller waves ask for bigger surfboards. We have this absolute beauty new in our quiver. A twin fin in soft pink. Can you think of a better suiting surfboard for these conditions?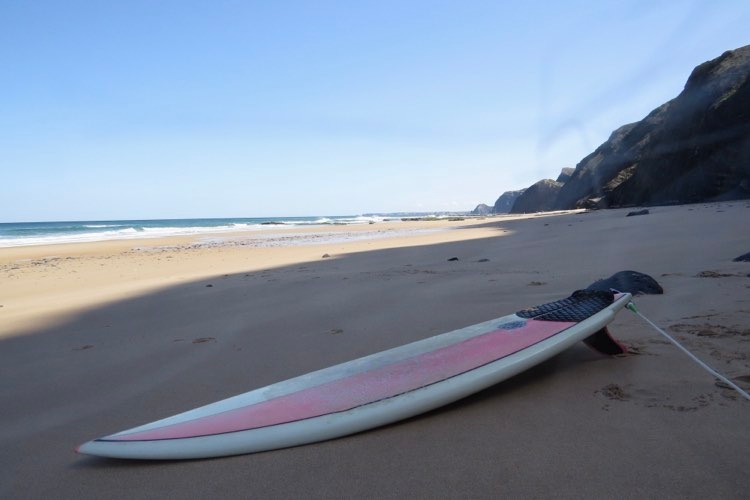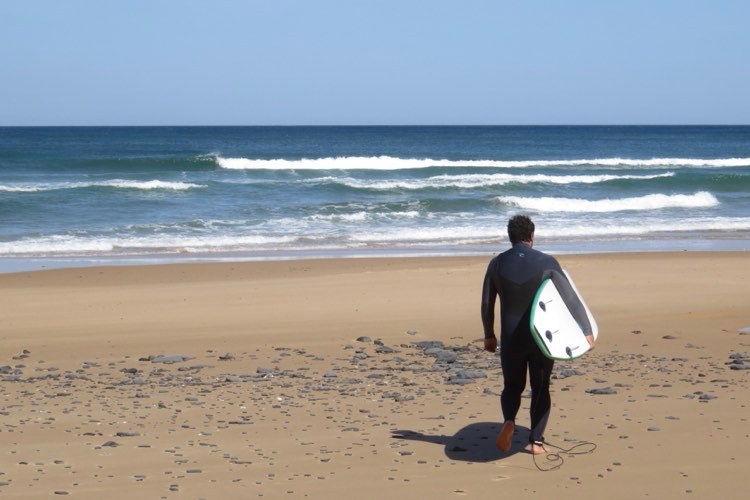 Small period with a punch
Small period it is. But together with the perfect tide the wave holds a surprising punch. No barrels today but plenty of power to do small turns. Or just enjoy the glide.