Mother and son surf-off in Sagres Tonel with Surf Guide Algarve
A touch of offshore wind, a waist-high wave and good sandbanks. What more can a surfer ask for? An empty line-up? What about a complete empty beach? Surf Guide Algarve once again rocks up as the first ones on the surf spot. And looking at the waves, we are not a second early. A clean surf is always kind of special. Especially if you can share it with the most stoked surf-mother in the world joined by her son. (Who is on fire this morning on his SouthPoint Malibu.) A true surf-off in Sagres Tonel.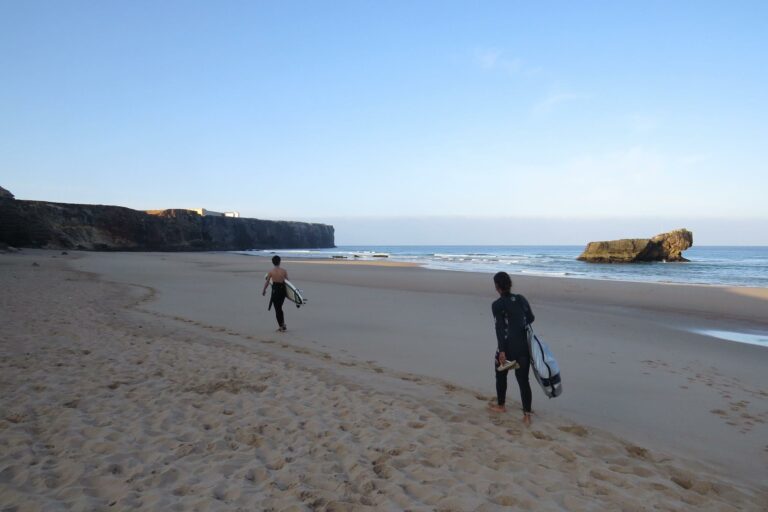 It has something to do with ´thinking out of the box´, combined with about seven years of reading the forecast. Mix in a bit of luck and you surf all by yourself. I share the first hour and half of the session. Where is the surf photographer when you need one? I take a wave in and grab my camera. If you want something done, you sometimes need to do it yourself.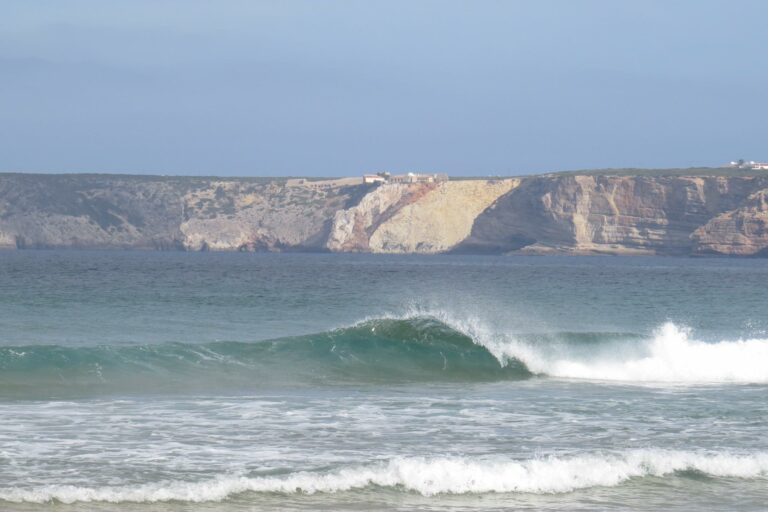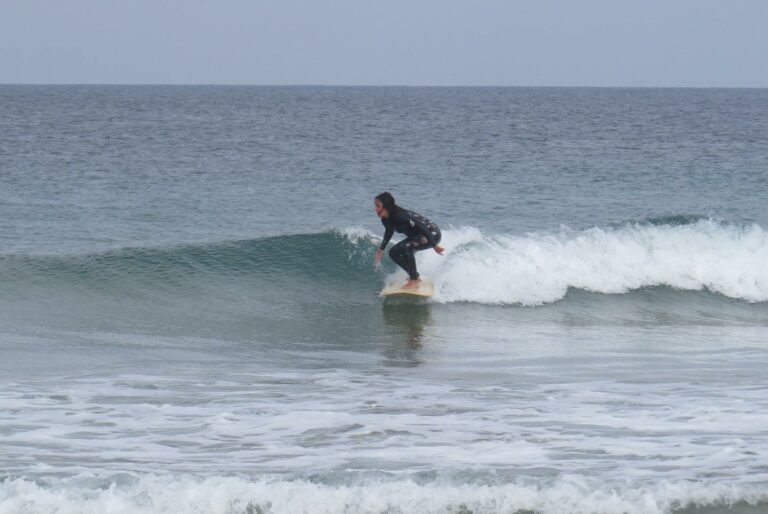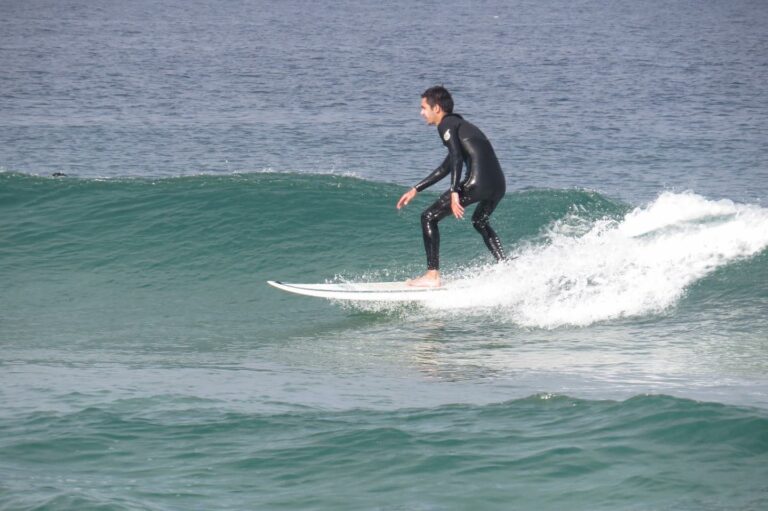 The best waves go unridden
You can have the wave of the day. But the best waves always go unridden. It is like a rule from mother ocean. That does not mean we can not enjoy them. Here are a few good examples.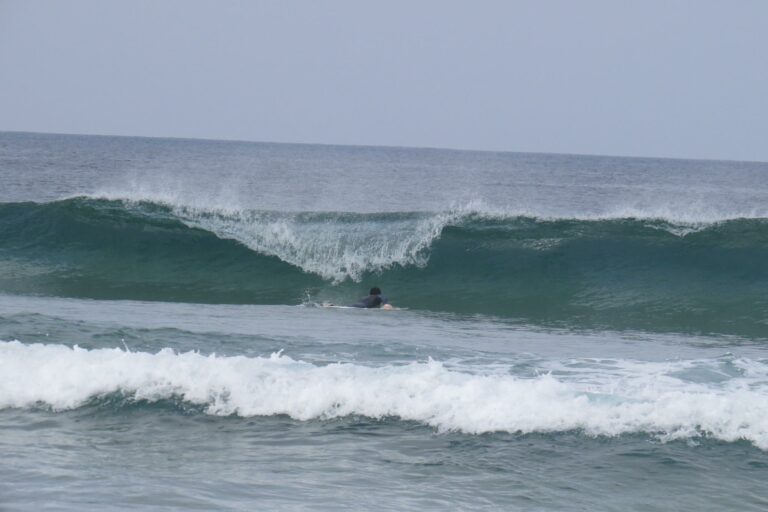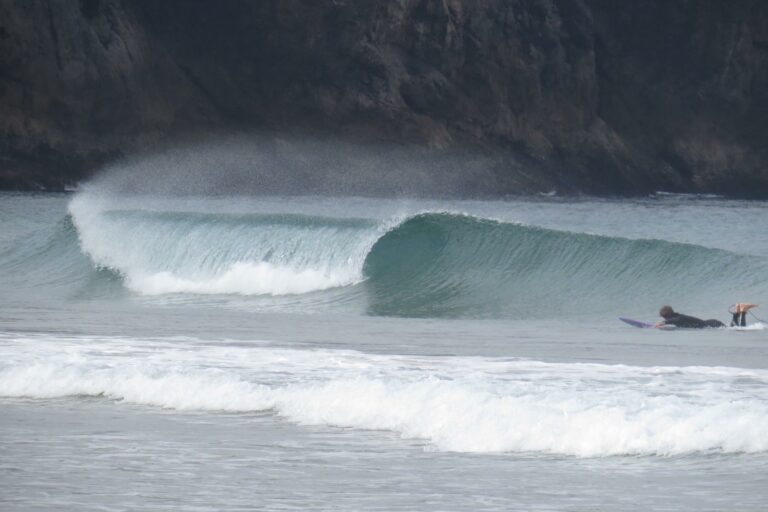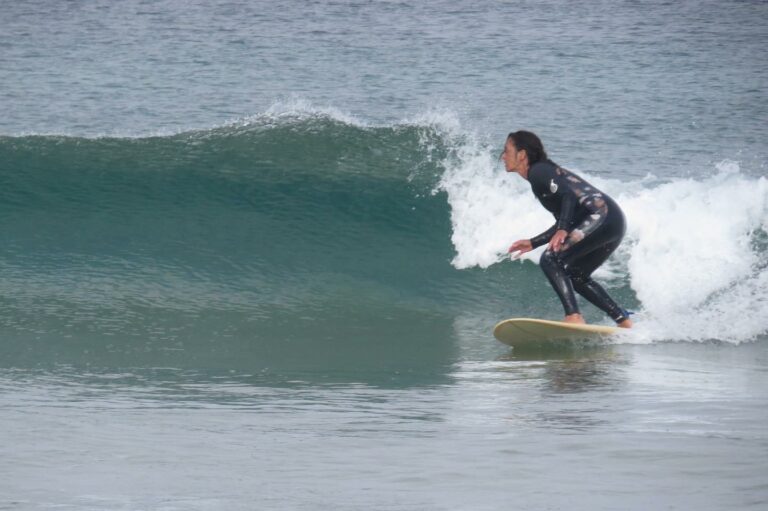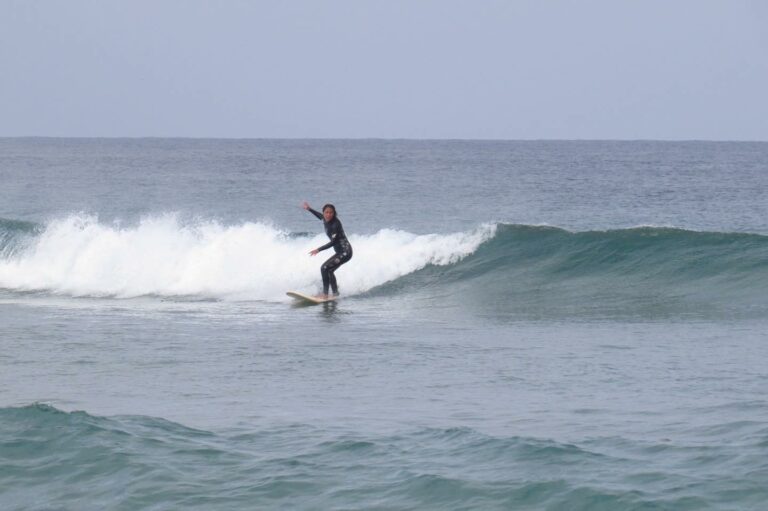 Surf Guide Algarve is only a small organisation. We hold true to our own values and do not want to grow.. When we take our maximum amount of guests to the beach (3) it already feels like a lot. Therefore we prefer private or semi-private sessions. If you want to join us for a session, do not wait too long with a reservation. Before you know we are full and you miss out 😉 Hope to share some salt water with you one day sooner or later!