Unexpected company surfing Bordeira with Surf Guide Algarve
Bordeira is the swell magnet of the Algarve, no secrets here. Because the spot faces directly in the predominant swell *and wind- direction, its almost always a bit bigger then on other spots. With a smaller swell on the forecast and a Surf Guide crew that is ready for a bit more action, Bordeira is the spot today. There is no wind and its easy to tell there is some swell in the ocean. We all surfing some amazing waves. After our surf we get the most welcome unexpected company.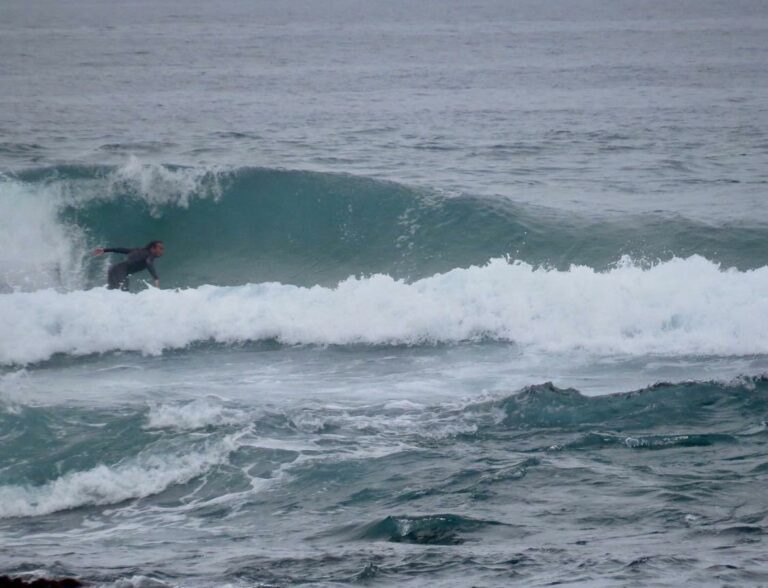 After a solid two hour surf with a lot of paddling and a few amazing waves its time to take one in. One of the Surf Guide Algarve crew just comes in as well the other decides to stay in a few minutes longer. Ones closer to the shore I spot a very familiar black and white dog. Miss Surf Guide Algarve comes to say hello with the little sand princess.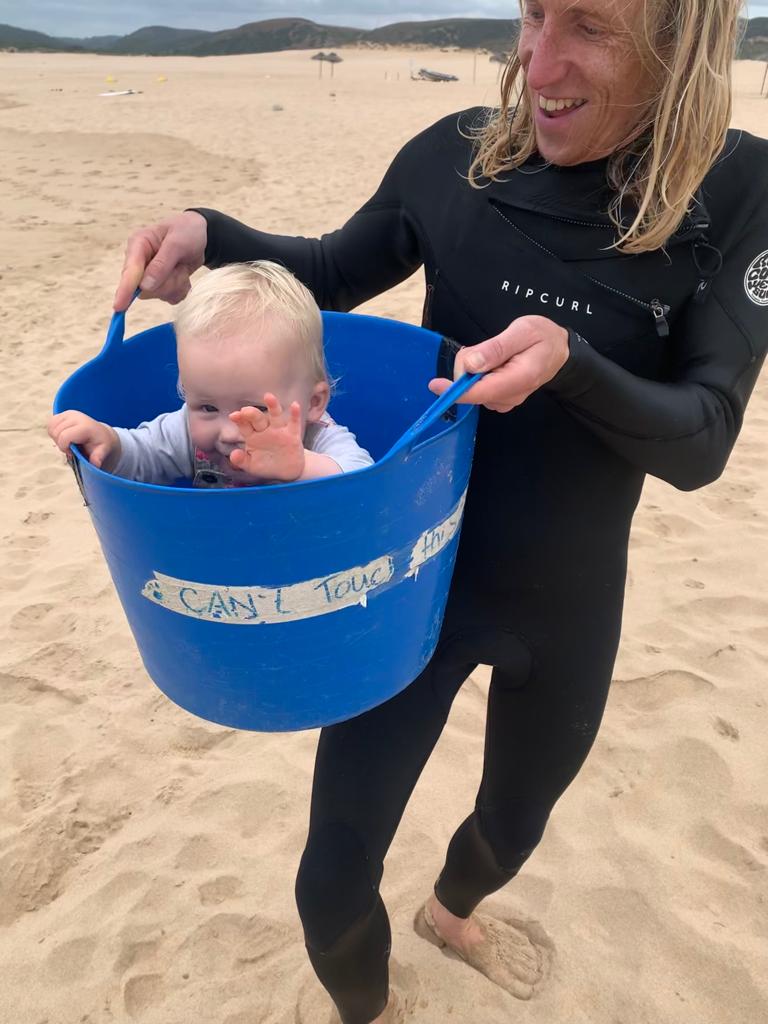 We walk all together up to the carpark and are in for another big surprise. While we changing from wetsuits into board shorts we spot a big pod of dolphins just of the coast of Bordeira. The dolphins are always there. We only  see them a few times a year. Usually the ocean is too choppy to spot them or they swim to far offshore. You can book a dolphin watch tour. They will take you in a speedboat and go search for them a little further out on the ocean. They almost always see them. A good website to do this is on Momondo here.