Like a puppy on the Beach, Surf Guide Algarve VIP session at Beliche
Have you ever seen a puppy on the beach? It is pure joy and happiness. One of our many time returning surf guide algarve guests is exactly like this. Due to Covid he changed the date of his surf trip two times and has not seen the ocean in a year. Normally it takes surfers a few sessions to get back in the game. Not this dude. While we are still putting on sunscreen and waxing our surfboards, he is already up on his first wave. His energy is just electric and we all have a super fun session. *The fact that we are all alone in very fun waves in Beliche helps a little too. Check out our VIP surf!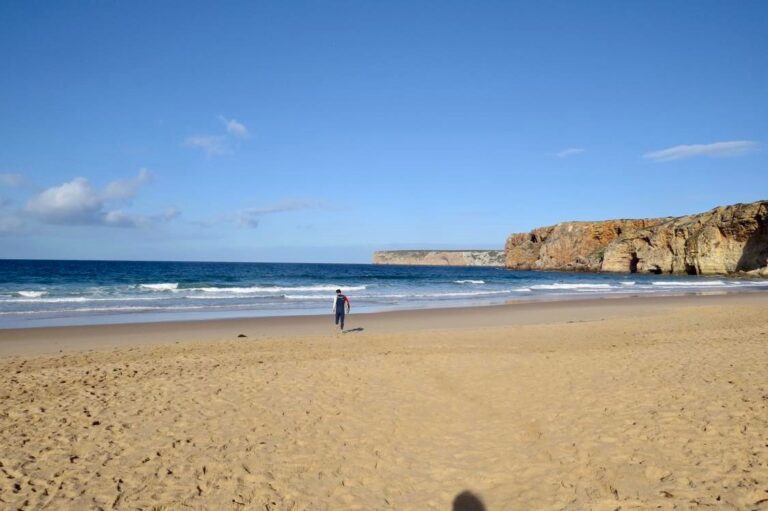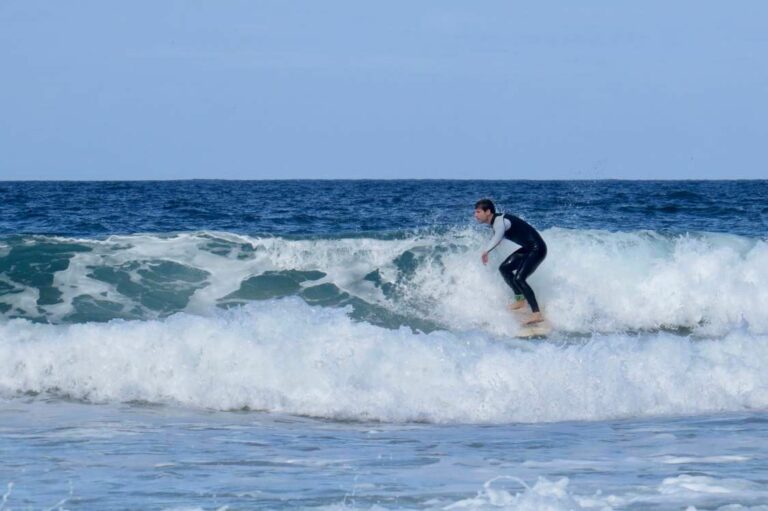 The forecast is not looking amazing. This helps setting the expectations low. And we all know what happens next. The ocean provides us with super fun waves. There is a little chop in the water, but if you not take the first one of the set, it actually gets pretty clean.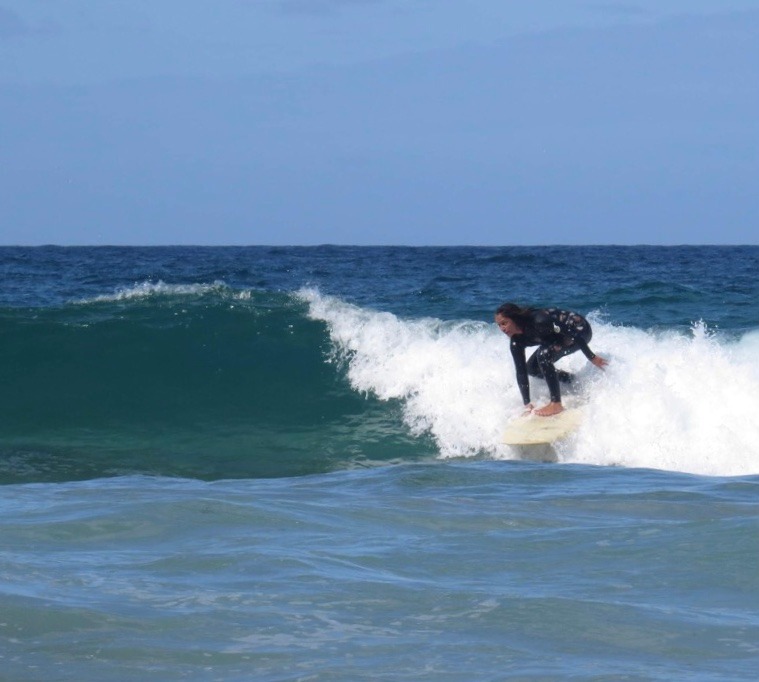 With a shorter period the waves are not so powerful and we dont have to wait for them either.