Shredding session at Amado with Surf Guide Algarve
The last day of our Surf Guide Algarve guest- yearly week of surfing. A good bit of swell, not a single person in the line up and plenty of good waves. The wind is in our favour and it really looks like good fun. The days before we surfed a bit smaller conditions so it is time to finish with a bang. The sets easy head high and with a pushing tide the paddle back is challenging. When our friend Massimo paddles out on his orange twin-fin surfboard, the party company is complete. Shredding session at Amado.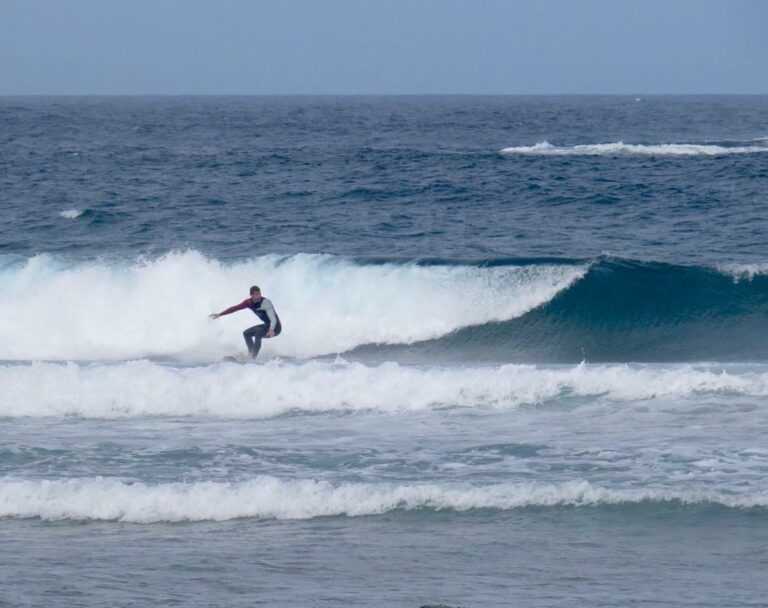 Surfing with a surf Photographer
Do you perform well under pressure? I know people who dont get anything done without a deadline. You would expect these are also the people who surf good if a camera is pointed at them. Maybe, who knows. It is funny to see that people often surf a little different when the surf photographer paddles out. Our friend Massimo is the legend from our region and happens to be our friend. He always achieves to make the people super comfortable in the water and gets the best shots.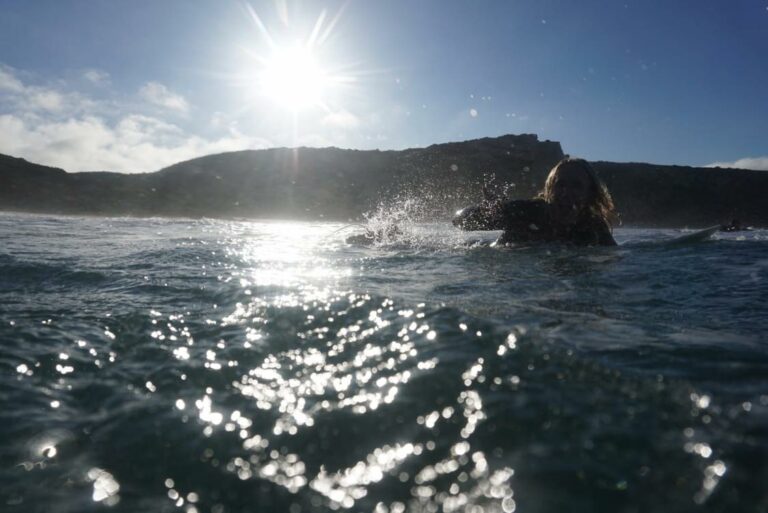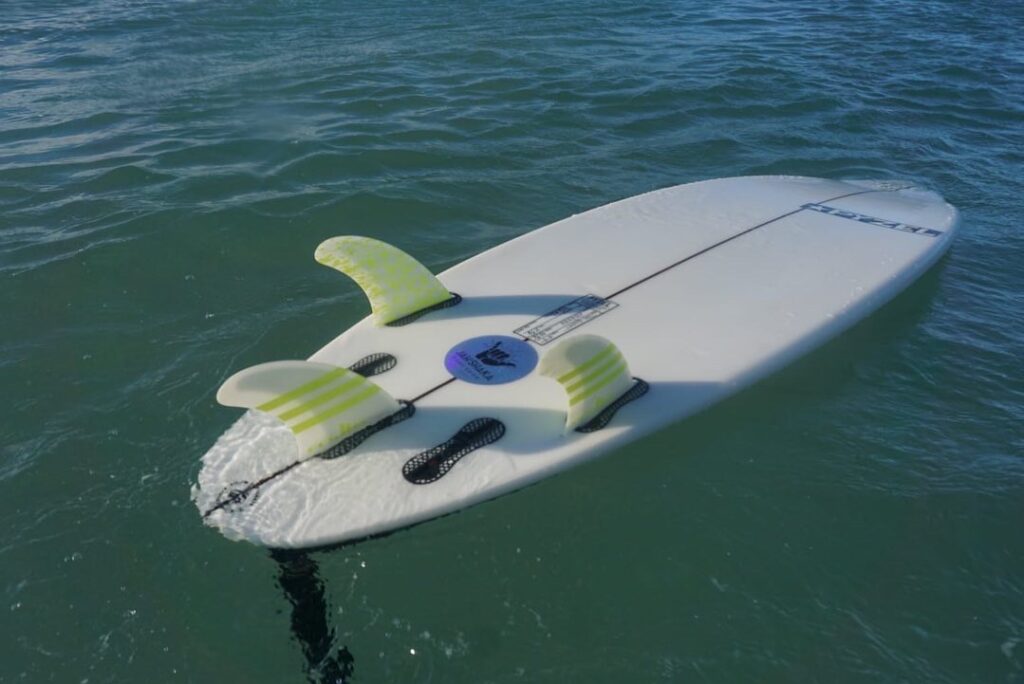 Massimo comes paddling out and the heat is on. We sharing a lot of waves. Still just a hand full of surfers in Amado. Our Surf Guide guest does what he promised and goes all out as well. I get a magic last wave, the wind changes and as a result the waves loose their quality. Time to take some pictures.