Early bird session at Sagres Tonel with Surf Guide Algarve
Small waves and a short period swell. This sounds like music for miss Surf Guide Algarve. She doesn´t get to surf as much as she would like to, and small waves are her favorite. Up early as always we set sail to the end of the world. A little windy in Sagres but we find some fun small waves in Praia Tonel. The foamy surfboard is the weapon of choice. Early bird session!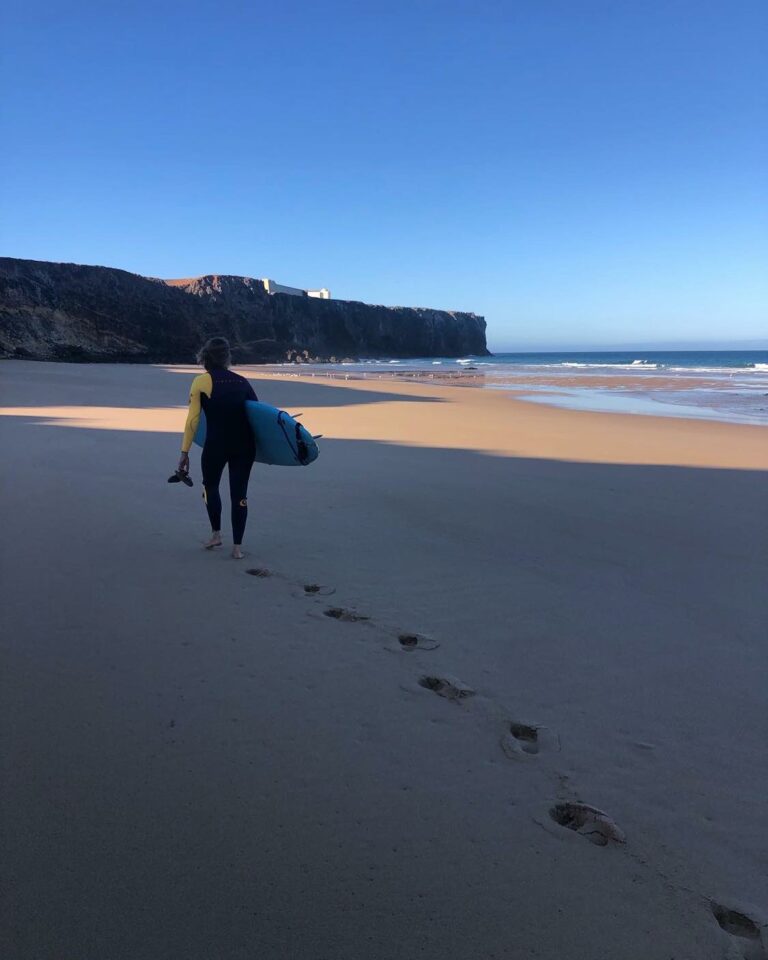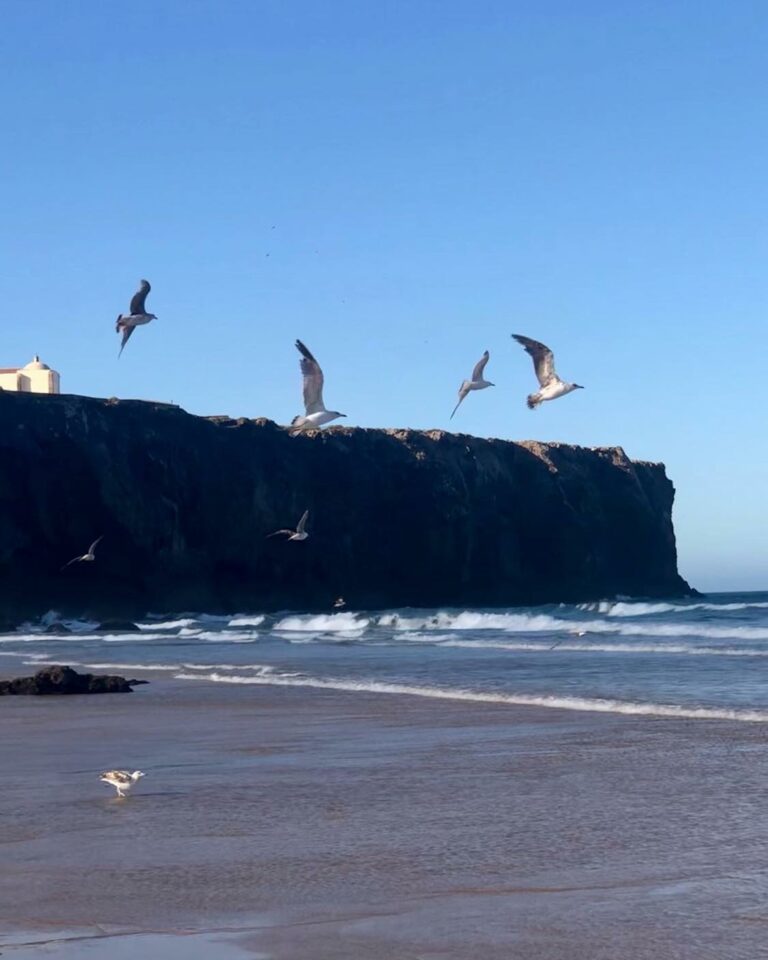 In the Algarve we have waves about 360 days per year. Not every day is epic. Today is for sure not going into the history books as one of the better surf days. But with no one on the beach, sunshine and a few small waves I still can not think of a better way to start the day.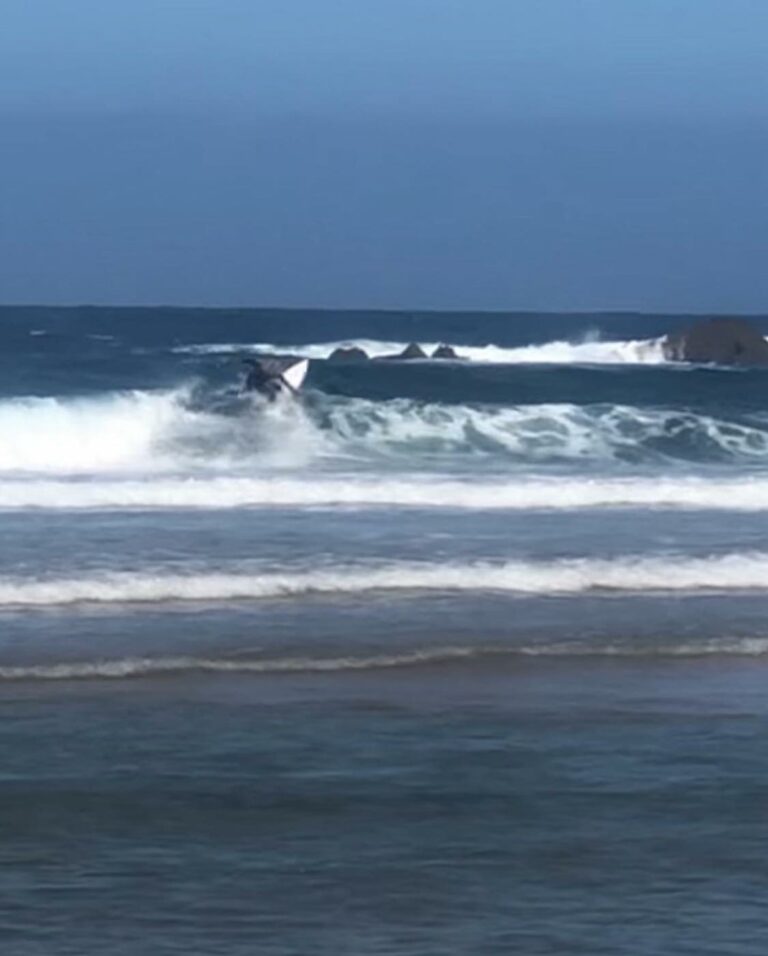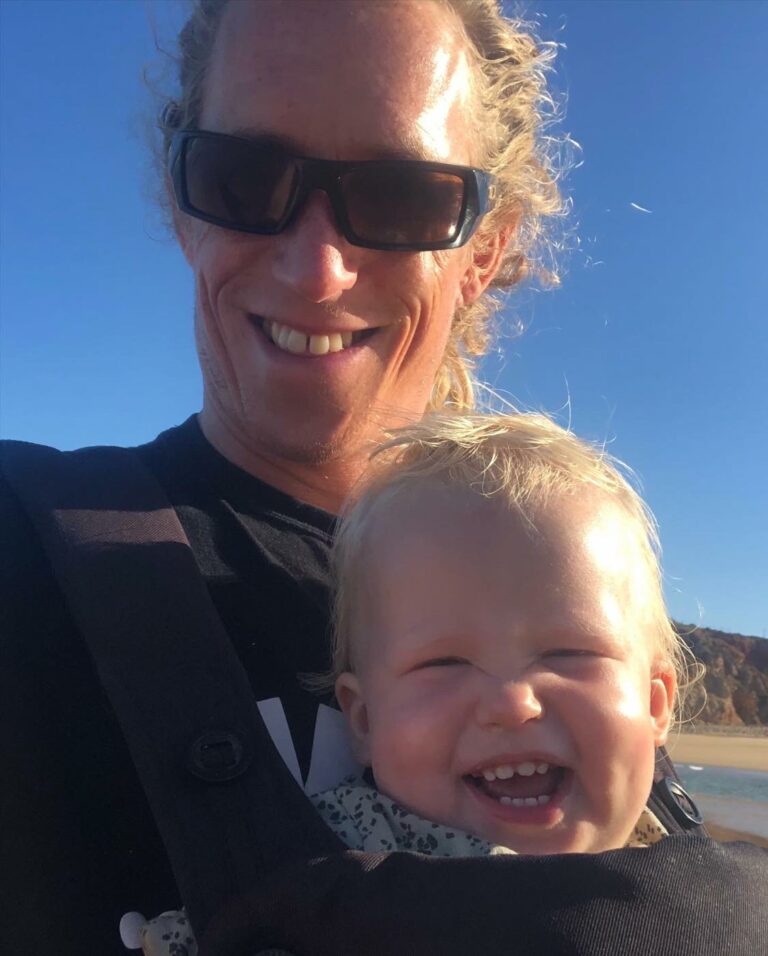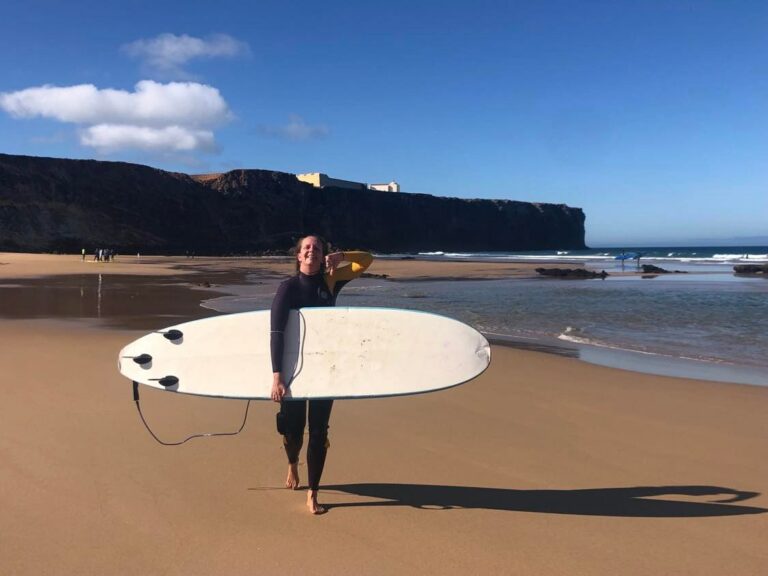 Hey dude… I think I forgot something pretty important´ Our surf buddy yesterday when we parked the car on the surfspot of Tonel. What can you possibly forget?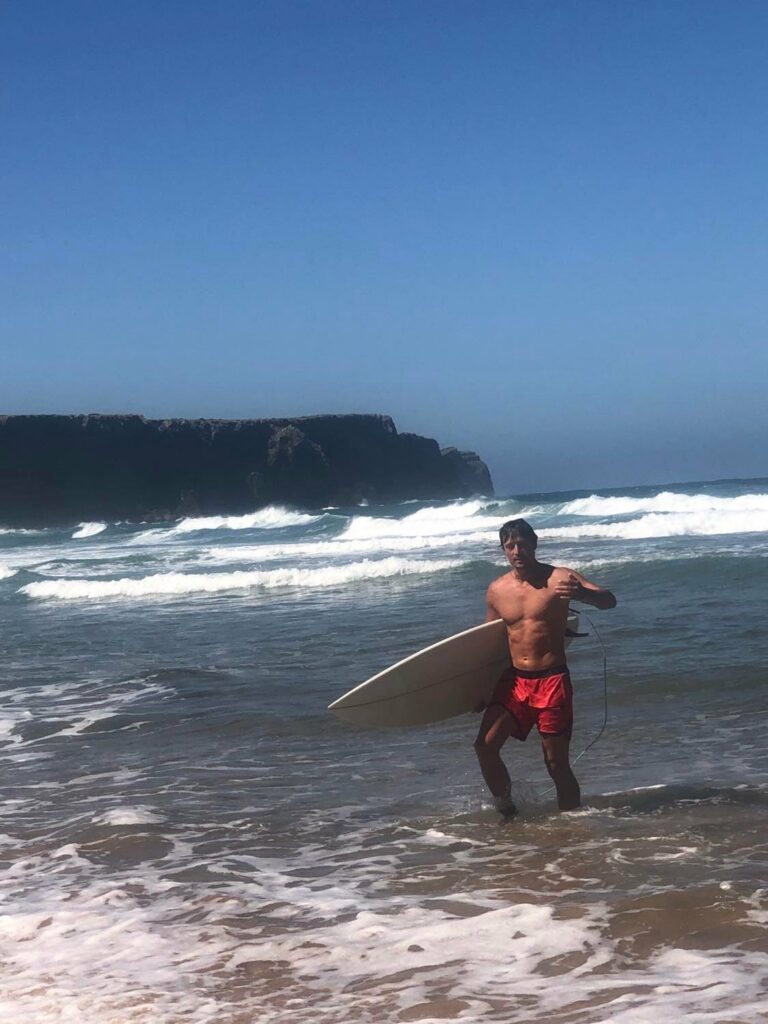 The sun is out, but the water is really not warm. Our friend still got a few nice waves in a really short surf session without his wetsuit.