Good vibes and pretty surfboards on Tonel with Surf Guide Algarve
If you live in a place where you can surf every day, would you go if the waves are a bit average? Funny enough the question for most is no. And we find this strange. With low expectations you always get that one super fun wave. You guaranteed get a nice refreshing start of the day and any wave is better then no wave at all. Lucky we have two Surf Guide Algarve guests who think exactly the same way. Armed with big (pretty) boards and good vibes Tonel provides us with some fun waves.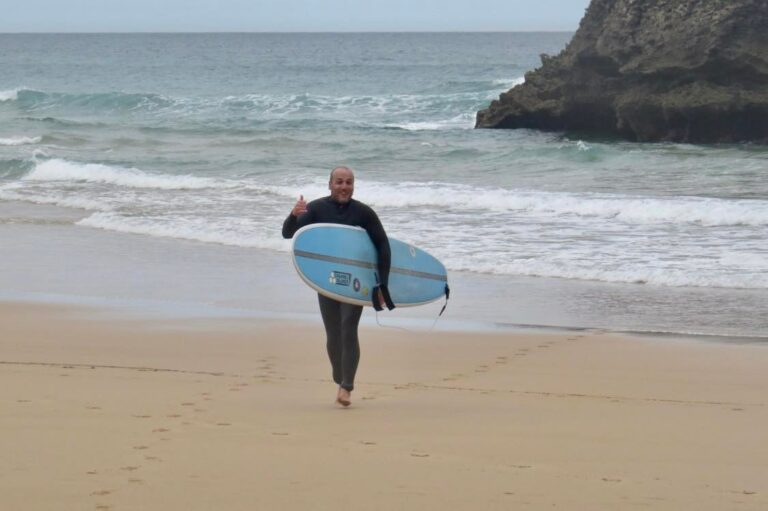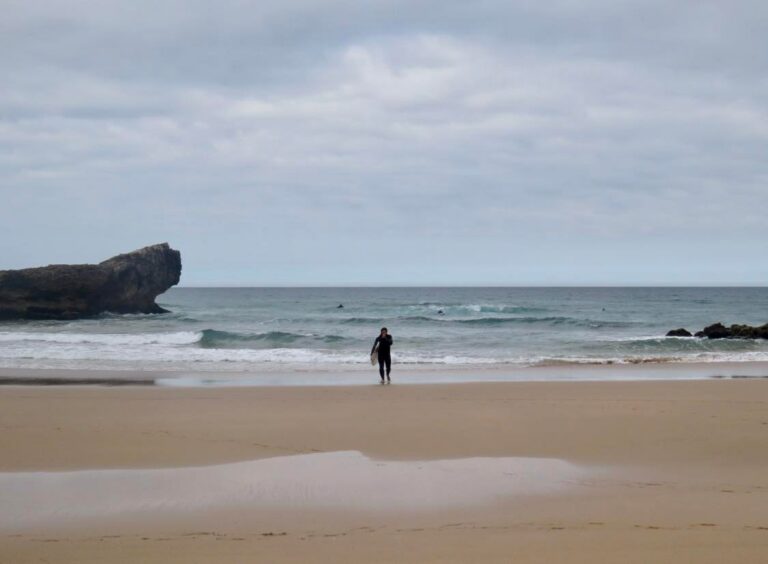 It makes no sense to surf 2ft crumbly waves on a high performance shortboard. Dont ask me how i know. With the right board you simply have more fun. Todays surf conditions ask for a little more volume. Our surf guide guest rents a malibu from Jahshaka and catches every single wave that comes to him. There is one guy on a surf foil as well, making it look way to easy.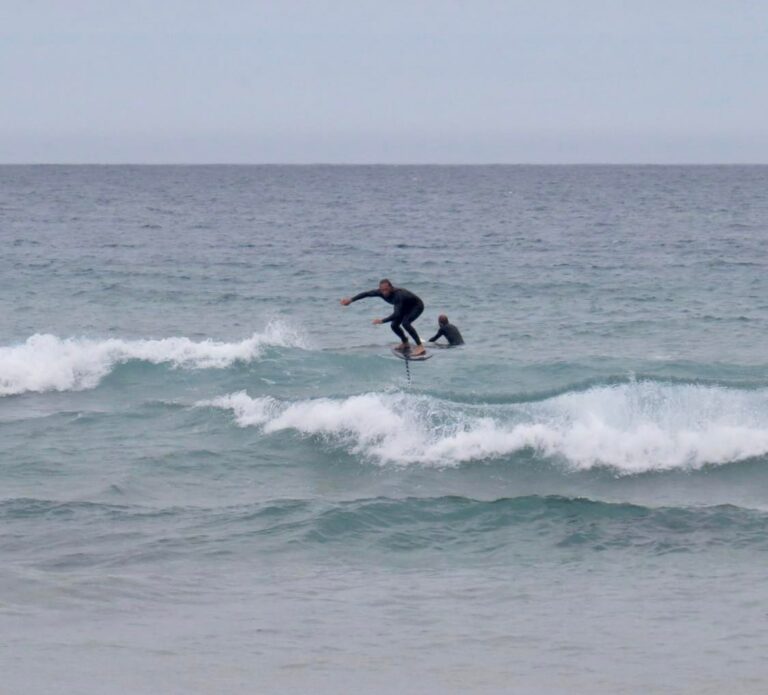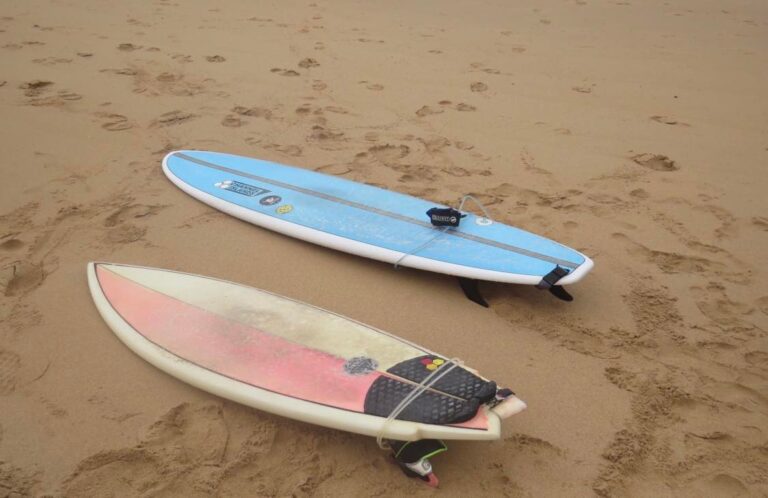 When you love the ocean like we do we just want to share these amazing experiences with you. If the waves are good that is a bonus, but not a must. Get in touch now and we book a nice surf guide adventure to the waves that suit your skills.