Summer surf and fish at Sagres Tonel with Surf Guide Algarve
There is simply no better way to start your day with a few waves. The sun is coming up, the rest of the world is thinking about where to score coffee. At this moment we are already on our fourth wave of the morning. And this is a good thing cause soon the wind will kick in spoiling this magical moment. *Together with all the other crew, tourists and surfschools who will have found there ways to the beach. Summer surf in Sagres Tonel with Surf Guide Algarve. Certainly not the best conditions we have ever surfed but the best we will get today for sure. 
At the right spot at the right time
It all comes down to these simple words. Surfing in the essence is really simple. You just need to be at the right spot at the right time and the wave does the rest. Right? The Algarve is a really tricky place to find good waves. The forecast based on computer models misses out completely on angles of swells and the huge tidal effects. Lucky for you that you can always rely on the knowledge of Surf Guide Algarve and his crew.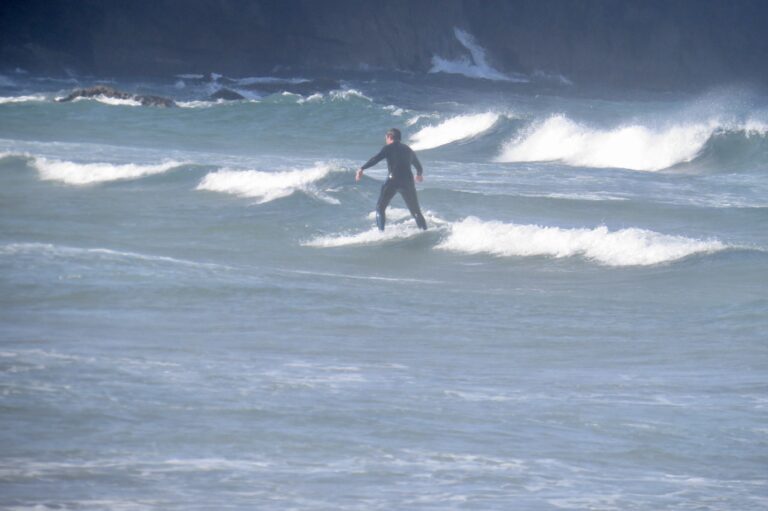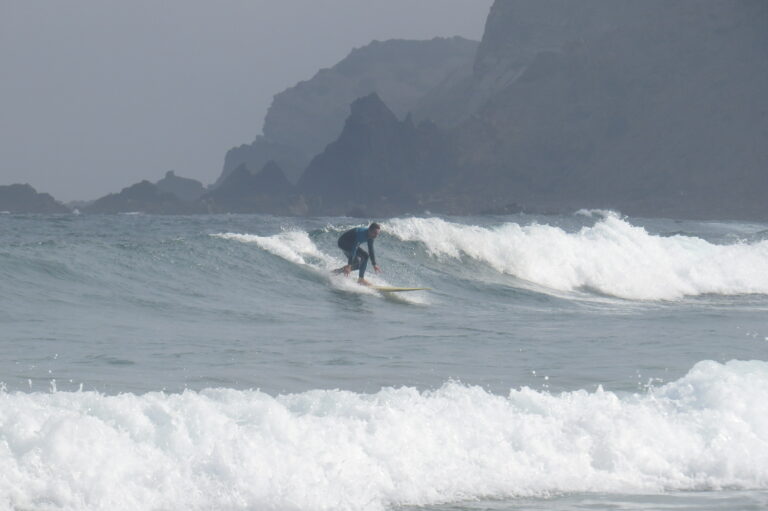 The fishing in this region is amazing. If you like there is the option to take a trip on a fishing boat. Or just order the Peixe do Dia / Fish of the Day. When the tide is not good for surfing and we got time we like to go spear fishing. Please note that we do not offer spear fishing tours.