Incredible surf adventures at the West Coast with Surf Guide Algarve
The stars in this story are two grommets from the Netherlands. Sharing the same place of birth does not mean much, but we do know what sort of surf conditions the boys are used to. Surf in Holland is often a little messy because the real swell is blocked by a big island called 'the UK'. That is why we moved, we are in the beautiful Algarve where the swell has all the chance to hit us with all her fury. The kids 10 and 12 are no stranger to the sea do. With surf lessons, 2 times a week since they are 7 they surf a lot better then most of our surf guide guests do. Plus they weigh about the same as a 6 pack of water, so they fly even on a small wave. We get a few incredible surf adventures at the West Coast.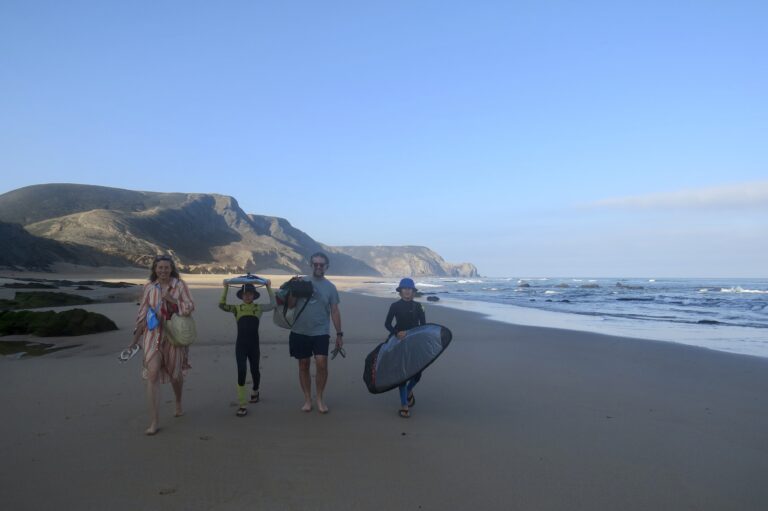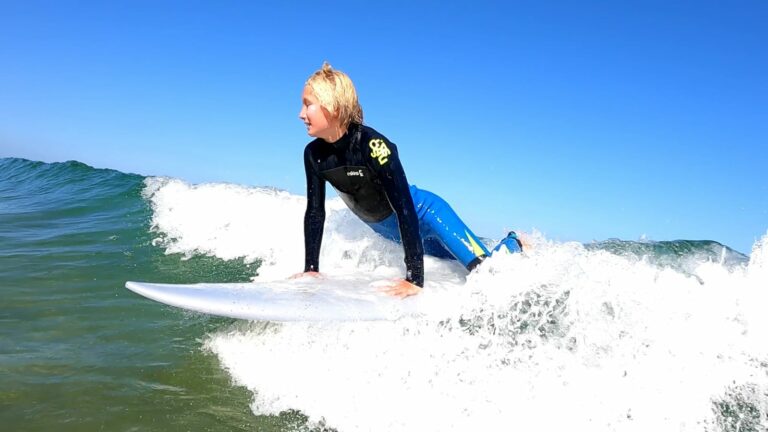 The forecast is in summer mode. The waves are small and there is no real swell. But if you are a super grommet from the Dutchland on tour with Surf Guide Algarve, you know exactly what to do with a waist high clean wall. There is no breath of wind, the sun is shining. After a little walk we arrive at the empty perfect sand bar that almost looks like a reef. Lefts and rights coming in super consistent. The boys are on fire.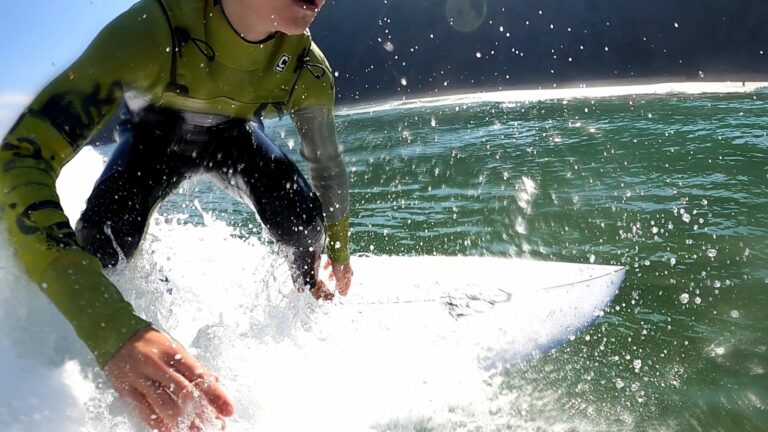 Surfskate session at the ranch
The surfing superstars do really good, with these waves they have all the opportunities to put in practice what they know. One of them paddles back 'I did the best cutback of my life!!' – So stoked. 
Surf Guide Algarve just sharing the stoke and brining them to this spot is all they need at this moment. But they want to progress. So a trip to the Surfskate Ranch is a very good idea. They get all the tips and tricks to rip even harder the next session in the water. 
Most couples go to the movies or something else. We dress ourselves in the thickest rubber we can find and arm ourselves to the teeth, to go Spear Fishing. 
After we drop the sand-princess off at the creche we head to the beach. Beliche has incredible flat water and usually pretty good vision in these days. We get a few good size Trigger fish and play with a small Octopus. *that we let go unharmed, to grow a little bigger. On our way back to the car we bump into a small jewellery sales lady who just finished setting up her crafts. We trade one fish for these beautiful ear rings to make the date even more romantic.