Massive Stoke in Tiny waves with Surf Guide Algarve on the West Coast
Summer is in full swing. The owner of the Surf School told us that this is the most busy time of the year for them. Funny enough, there are hardly any waves. For Surf Guide Algarve these are pretty challenging days. With the biggest super-moon of the year and a massive tide because of that we time our sessions even more careful than normal. All the surf is done on the West Coast these days, Cordoama is where our adventure takes us today. With two grommets *10 and 12 years old from the Netherlands and surfing incredible. We share the stoke in tiny waves. 
Its quickly head high when you are 1 meter tall
Small waves, some people love them, others hate them. In my personal experience the last part of surfers are usually the guys on the wrong equipment with the wrong expectations. A wave is a wave, big or small. The adrenaline and thrill you get from a small wave VS a bigger wave might be different. But on a smaller wave it is way easier to catch a milion waves in a session. Plus you can work on your surf techniques. *The one that you just learned the night before at the surfskate ranch. 
And, be honest. When you are a small human, the waves are quickly big enough to enjoy. A lot. 
The kids just rip. They keep surfing for hours. Even when the tide drops and the waves getting even smaller they keep going. Clean conditions with no one around is just not something you get in Holland. 
That gives us just a perfect opportunity to get some nice surf pictures of this beautiful morning.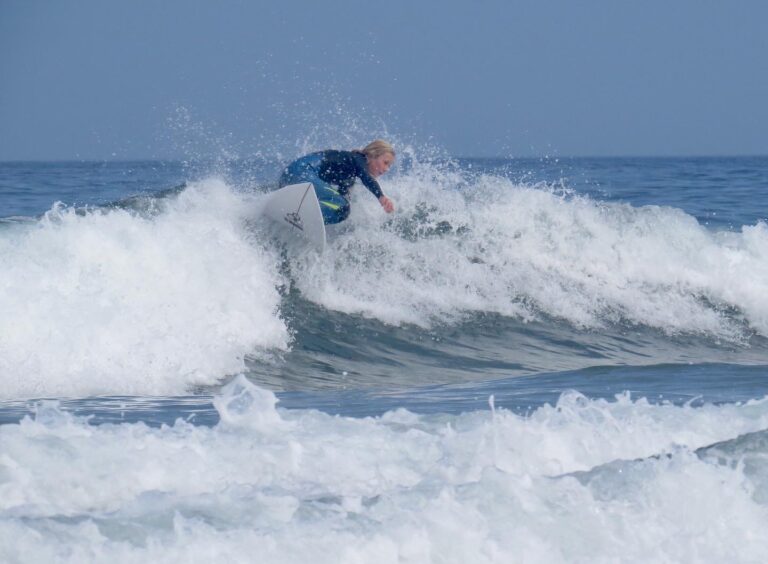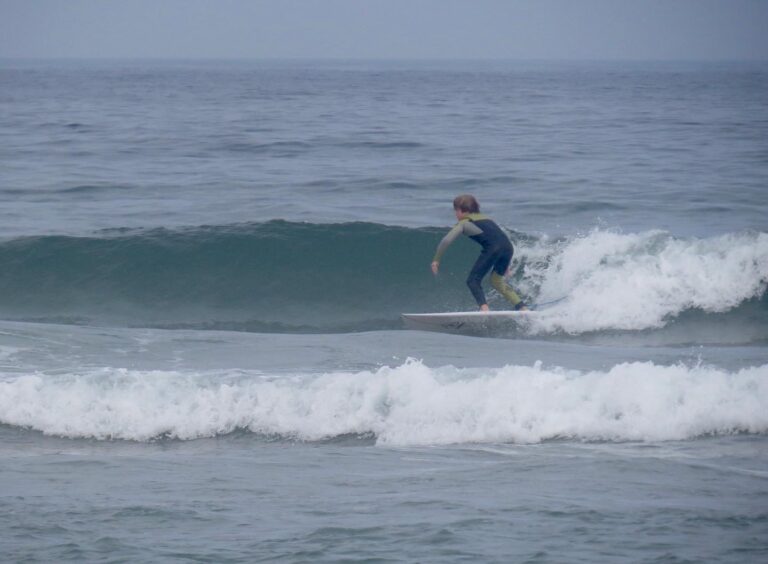 Ten and twelve is pretty young. But they are actually not the smallest surfers on the beach. Miss Surf Guide Algarve and the sand princess come to say hello. She is technically not yet surfing, but loves the ocean and the water. Does she already count as a surfer?