Shredding fun waves in Sagres Tonel with Surf Guide Algarve and some Italian Romance Here
With the tide in our favor and the rest of the world still asleep the Surf Guide Algarve crew gets together on time in Sagres to score some uncrowded waves. All the way in the end of the world we meet up with a dude from Madrid and a surfing couple from Milan. First and last stop, check the conditions at Tonel.
No one out, fun waves rolling in. Lets start with the shredding part. We will get to the romance later in the story.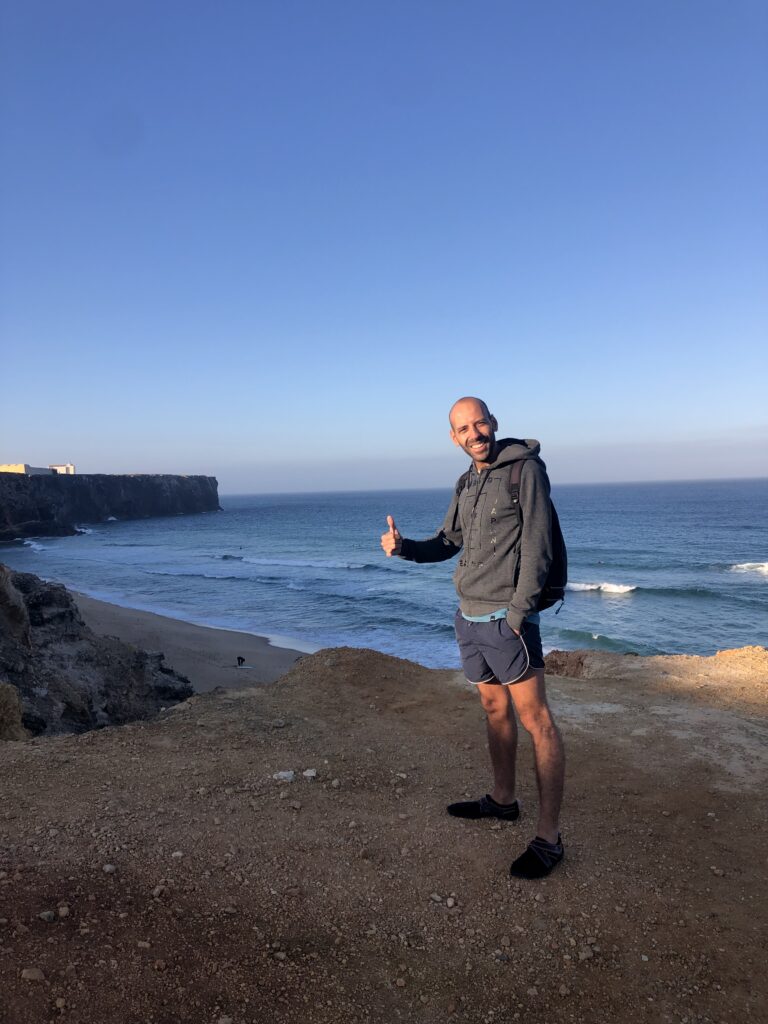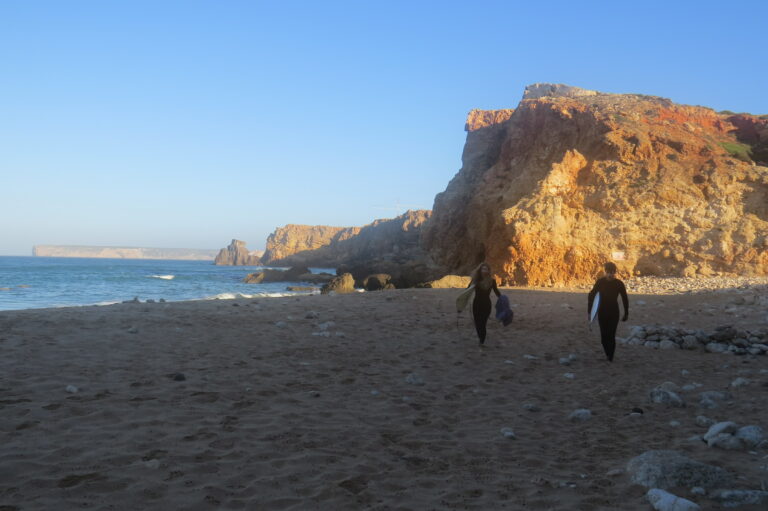 The crew is stoked. Waves are easy to catch, breaking over a rock formation what almost creates a reef-type of surf. Left or right, you choose. The waves are playful but small. Our new Italian friend asks how it is possible that the forecast is so different from the reality. This is a really good question, and to be honest, part of the answer is why Surf Guide Algarve exists in the first place. The forecast on the big mean internet. Wherever you find your surf reports, it is all computer based models. We look at all these models, throw in our local knowledge, shake it good, and know where to go *and what to expect.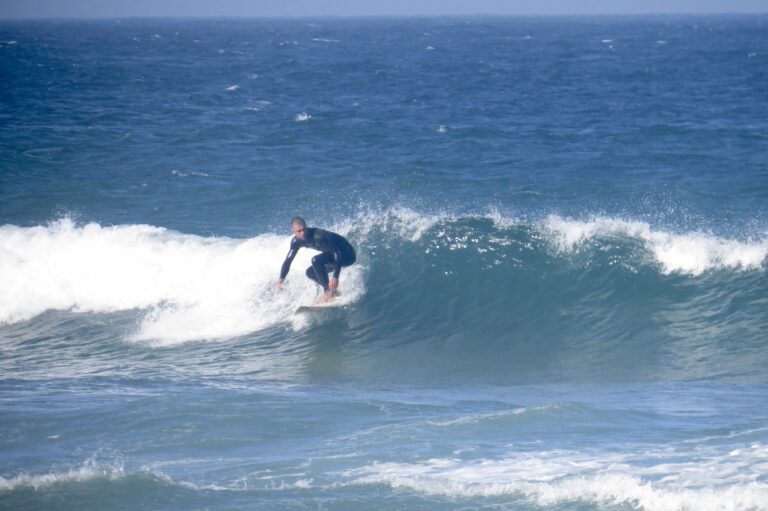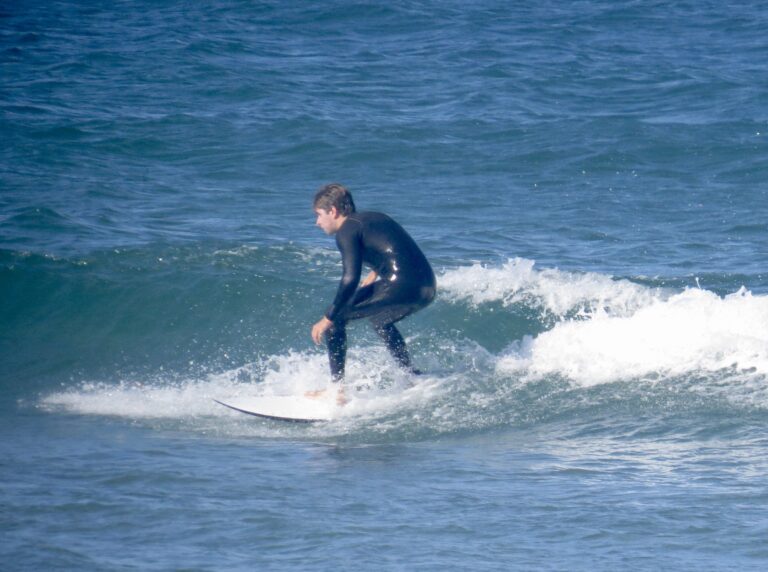 The relationship most surfers have with their hobby, sport or obsession is interesting, to say the least. A famous person once said, it is a very healthy addiction.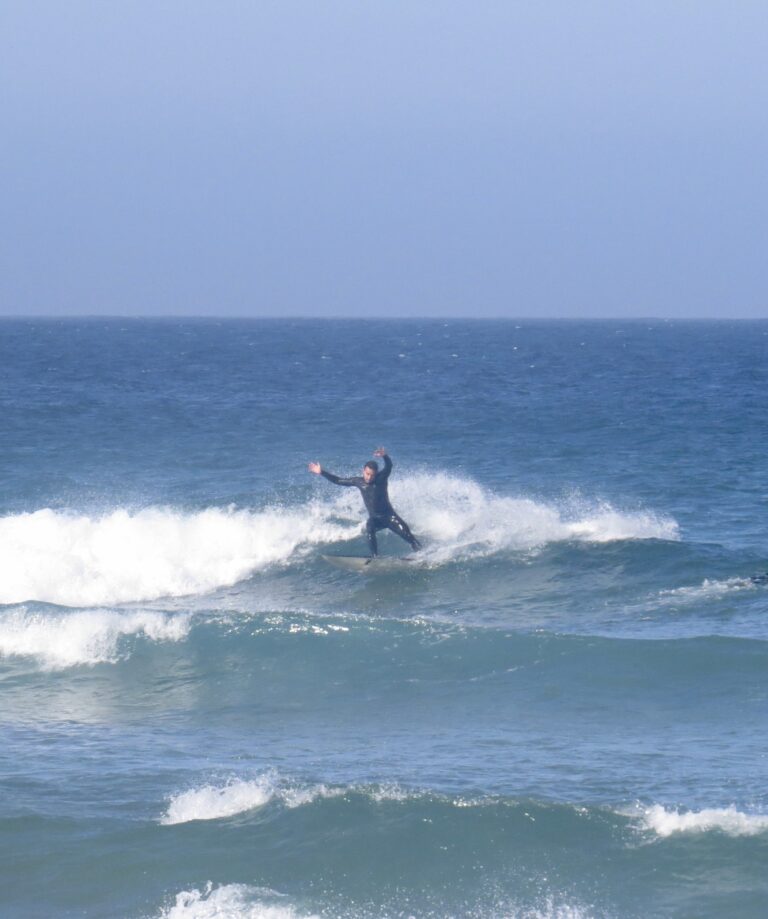 Most surfing couples *where both surf, have a big gab in between there surfing skills. The one often lighted the fire in the other and will always be a few years technically better. Not today do, the Italian couple is very even matched and really surf back to back. pretty romantic.