Surfing the Californian way at Zavial with Surf Guide Algarve
Here is the dream scenario. You are on a honey-moon in Europe, the sun is out and everything is perfect. There is only one thing that would make this trip even better. That would be if there are some epic waves. This young couple from California brought some good karma. The Surf Guide Algarve adventure takes place at a true novelty wave at Zavial point. A perfect small morning with just a hand full of people sharing the fun waves and good vibes. 
The term perfect wave can mean something different for any surfer. A beginner surfer will prefer a waist high easy take off. A guy from hawaii a double overhead barrel. But for the major part of the surfers the waves in Zavial at this moment are just perfect. Offshore wind, blue water and a beautiful sunrise. With the wave fun with a speed section and enough space to do 3 turns.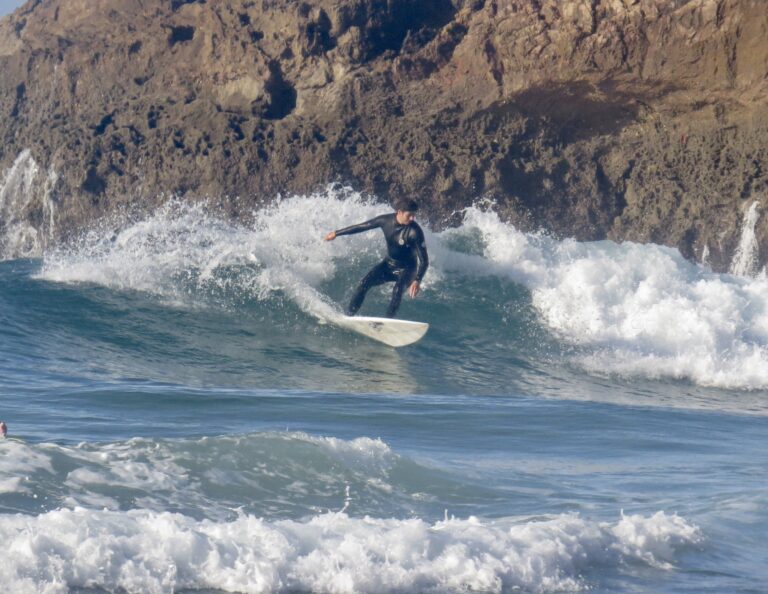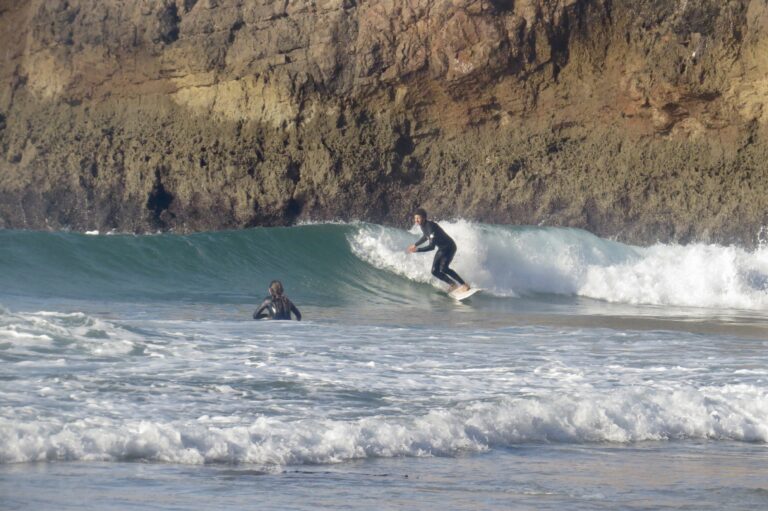 The challenge with a point break like zavial is, that its perfect only with a few people out. The vibes are good and people are respectful. With the wave hitting the side of the rock and creating a wedge it very often happens that the surfer falls at the take off. But when there is no one in the way that is fine. When it is more busy things get a little more complicated *and dangerous. This is why the vibe often turns a little dark. There are not enough waves in the set for everyone. People are in the way of others and there goes the vibes. The Surf Guide Algarve crew gets out before this moment comes. We have an amazing session and leave it for the rest. 
Please do note that the Californian guest from today is a super experienced surfer and booked us private. We can and wont take anyone here that should not be on this wave.